Date(s): ●
Time: 3:30pm ET - ●
Certification Credits: 10 IACP/10 BCP/13.0 CPE
A proactive, organized approach to financial aid can reduce the headaches involved with awarding families, making the process strategic and stress-free. Discover how to develop a mission-appropriate financial aid program that serves as a tool to help you award appropriately, boost revenue, achieve your enrollment goals, and advance your mission.
Just the words "financial aid" are enough to bring a moan, or at least a heartfelt sigh, from even the most seasoned administrators. The paperwork, the stress, the phone calls from parents, the difficulty in matching available funds to evident need—these are just some of the headaches that come with making financial aid decisions at private-independent schools.
However, a proactive, organized approach to financial aid can ease the process significantly, allowing you to award financial aid strategically and stress-free. Accordingly, this workshop will help you develop a mission-appropriate financial aid program that serves as a tool to help you award families appropriately, boost revenue, achieve your enrollment goals, and advance your mission.
Takeaways:
Explore the core rationales and strategic budgets for awarding financial aid.
Learn the six must-do steps to setting up a mission-appropriate financial aid program with your Financial Aid Committee.
Discover the exact formula for filling empty seats and boosting revenue growth with the financial aid dollars you have.
Hear the key mistake schools make when trying to use their financial aid to boost enrollment, which can result in a long-term downward spiral of tuition prices.
Receive a sample financial aid "mission statement" that will drive the focus and purpose of your school's financial aid program.
Who Should Attend:
Business Managers, CFOs, School Heads, Admission Directors, Financial Aid Directors, and Board Members should attend.
CPE Information
Participants may earn up to 13 CPE credits for this workshop.
Independent School management is registered with the National Association of State Boards of Accountancy (NASBA) as a sponsor of continuing professional education on the National Registry of CPE Sponsors. State boards of accountancy have final authority on the acceptance of individual courses for CPE credit. Complaints regarding registered sponsors may be submitted to the National Registry of CPE Sponsors through its website: www.nasbaregistry.org.
In accordance with the standards of the National Registry of CPE Sponsors, CPE Credits have been granted based on a 50-minute hour.
Program level: Overview
Prerequisite: None
Advanced Preparation: If attendees are asked to bring any school data with them, they each will receive this list prior to the start of the workshop.
Field of Study: Management Services
Delivery Method: Group Live
See Administrative Policies below for Record Retention, Tuition, Complaint Resolution, Cancellation, Course Update, and Refund policies.
Record Retention
ISM will maintain all workshop records electronically for for five years. This includes:
Dates dates and locations; course materials; presentations.
Faculty roster, contact information, and biographies (also included in the workbook)

Individual registration/participation records

Individual session attendance transcripts with CPE credits earned

Certificates of Completion

Primary workshop marketing material (pdf form)

Evaluation results and reports
Past attendees may request their individual records by emailing workshops@isminc.com and indicating their name, school, and year they attended the workshop.
Tuition Payment
Full tuition payment is expected at time of registration.Tuition must be paid in full 10 business days prior to the start date of the in-person, group-based program. An attendee with a balance due on the start date will be denied entrance to the program until the balance is paid in full.
Complaint Resolution
ISM takes feedback and evaluations very seriously, and we offer up to a 100% refund to individuals who are not satisfied with their experience. ISM strives to give every registered attendee the best experience possible.
During the workshop we ask that attendees bring issues to the attention of the ISM staff either in person or via email. We will do everything in our power to correct the situation on site.
We review every end-of-course evaluation form closely. The workshop leaders and the ISM President review all evaluations and will address any below-average grade for refunds up to 100%.
After the workshop, registered attendees may direct any complaints to the ISM Workshops Department, 1316 N. Union St., Wilmington, DE, 19806 or workshops@isminc.com. Complaints will be taken to the ISM President for resolution.
Complaints regarding ISM as registered a sponsor may be submitted to the National Registry of CPE Sponsors through its website: www.nasbaregistry.org. ISM's Sponsor ID is 140060.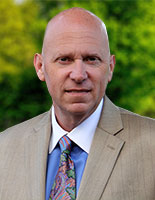 Terry L. Moore, BCP-E
ISM Executive Consultant
Expertise
Terry shares his expertise with private-independent schools in strategic planning and strategic financial planning, strategic performance analysis, effective school operation, fundraising, faculty evaluation and compensation, and financial aid.
Current Role
Terry has supported more than 200 schools on-site since 2002 through ISM, many multiple times. He also:
Writes for ISM's publications, including Ideas & Perspectives
Created the ISM FAST program (ISM's cutting-edge financial aid tool)
Speaks at various conferences including NBOA, NYSAIS, CAIS, FISBO, and AISNE
Leads ISM workshops and webinars
Terry recently completed a two and a-half year assignment at St. Mary's School, Aliso Viejo, CA. He served as the Head of Finance, Operations, and Advancement. During that assignment, he continued to consult with ISM.
Terry has over 30 years of experience in both the profit and not-for-profit sectors. His professional background includes expertise in all financial matters of independent schools. Further, he specializes in many aspects of operations, safety and security, marketing, and fundraising. Because of the specialized niche of independent schools, he enjoys helping schools explore their mission statement articulation.
Prior Experience
Terry's professional experience includes work at two independent schools. In addition to St. Mary's School, Terry was also at Trinity Academy of Raleigh, NC where he was a founder and served on the Board of Directors for six years, after which he was asked to become the Director of Administrative Services.
Additionally, Terry has served on the Board of several non-profits and the Vestry of two Episcopal Churches.
Education
Terry earned a BS degree from East Carolina University, Greenville, NC, and has done graduate work at Regis University, Denver, CO.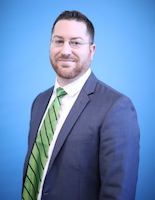 Clint Losch
Regional Account Manager
Expertise
Clint is a financial aid and tuition management specialist who has helped over 1,000 school leaders discover how to set mission-appropriate financial aid policies to sustain long-term viability.
Current Role
As Regional Account Manager for ISM, Clint:
Helps schools thrive by providing the tools to increase revenue and fill empty seats with mission-appropriate students
Works side-by-side with schools to give them the confidence to make the best financial aid decisions for all parties involved
Supports school leaders in supporting and sustaining their own mission with customized aid recommendations
Prior Experience
Clint previously served as a Financial Aid Advisor at The Wealth Advocate Investment Group LLC and a Financial Advisor at 1847Financial. He also owned his own marketing organization, Losch Marketing.
Education
Clint earned his bachelor's degree in math and economics at Lafayette College.
Schedule to Be Announced Soon!
Location to be announced soon
How will ISM communicate workshop information with me?
It is essential that your school approves the following email addresses from ISM:
workshops@isminc.com
marie@isminc.com
You will be receiving all communication—including your confirmation email and access to your workshop's Google Drive account—from these emails.
What does my registration fee include?
All workshop materials, breakfasts, lunch or dinner daily, and social hours are included.
What is not included in my registration fee?
Hotel accommodations and travel expenses, other meals not noted.
What should I wear?
Meetings rooms are generally cold, as temperature control in meeting spaces and large convention centers is difficult. Please bring a sweater, jacket, or sweatshirt.
What should I bring?
You'll receive a letter from your workshop instructor letting you know what to bring. However, please bring a laptop or tablet for online access.
Can my special dietary requirements be met?
Absolutely. Just give the Workshops Department a call at 302-656-4944, and we'll make sure your needs are accommodated.
Should I need medical or dental attention, where should I go?
Should you need medical attention in a non-emergency, notify ISM staff and the hotel staff. The hotel can recommend what facilities are available, and may be able to supply transportation. In an emergency, call 911.
Event Confirmation and Cancellation Policy
We take the health and safety of our school leaders seriously.
In an abundance of caution and to protect the health of all participants, ISM will hold only distance learning events until further notice.
Should ISM cancel an event, we ensure a 100% money-back guarantee for all registrants—so you can buy with confidence. You can feel free to direct any questions to workshops@isminc.com.
Confirmation and Cancellation Policy
Tuition Payment and Cancellation Policy for ISM's Professional Development Events
Tuition must be paid in full 10 business days prior to the start date of the event. An attendee with a balance due on the start date will be denied entrance to the program until the balance is paid in full.
Cancellation requests must be made in writing by emailing workshops@isminc.com, faxing to 302-656-0647, or mailing to: Event Experience Manager, ISM, 1316 N. Union St., Wilmington, DE, 19806.
Cancellations received more than 15 business days prior to the start date of the program will be fully refunded. Gold Dollars will also be fully refunded.
Cancellations received less than 15 business days prior to the start date of the program will not be refunded.
Non-payment of tuition or no-show to the event does not constitute a cancellation. Full tuition will be due and payable.
The Substitution Option and Wallet Option
If a member of your team can no longer attend a workshop for which they have registered and it is past the cancellation window, your school has two options to avoid penalty. Schools may also exercise these options at any time for cancellations.
The school may substitute another employee.
The school may bank the funds for a future ISM registration. These funds must be applied to a professional development event within one year from the start date of the original workshop. After one year, the funds will be forfeited. To use banked funds, please call the Event Experience Manager at 302-656-4944 x152.
*We DO NOT accept enrollments from consultants.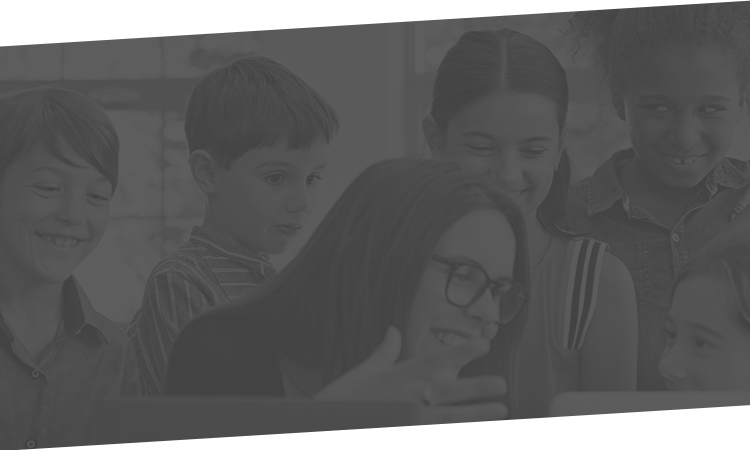 Our Guarantee
ISM believes in providing quality and excellence in all of our events and in ensuring the satisfaction of everyone who attends. Nearly 100% of our participants say they would recommend our events to their colleagues. If you are not satisfied with your event for any reason, ISM will credit the fee you paid toward another similarly priced workshop or will refund it.
If you have any questions, click below to send us an email.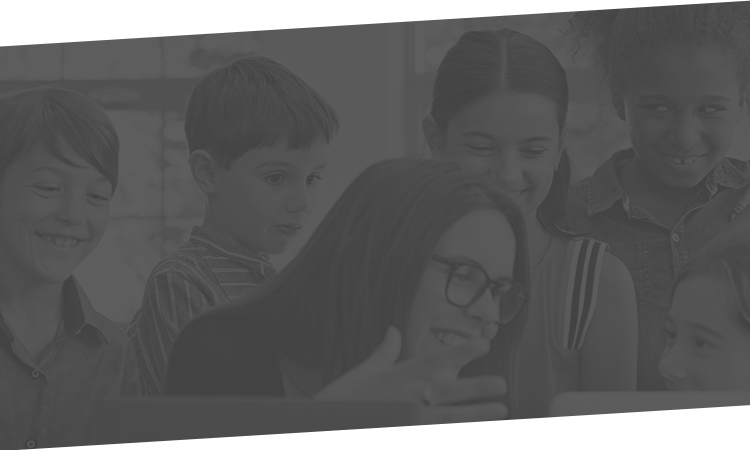 Upcoming Workshops and Events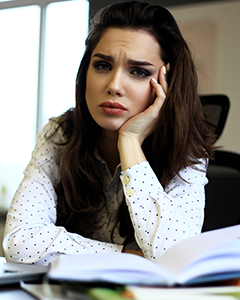 Strategies and Tactics to Help Teachers Avoid Burnout
Status: Confirmed
Register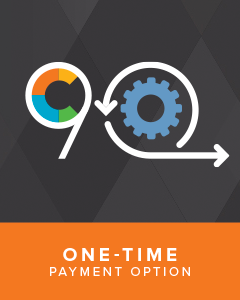 Road Map to Campus Reopening: A 90-Day Program—Full Pay
Status: Confirmed
Register