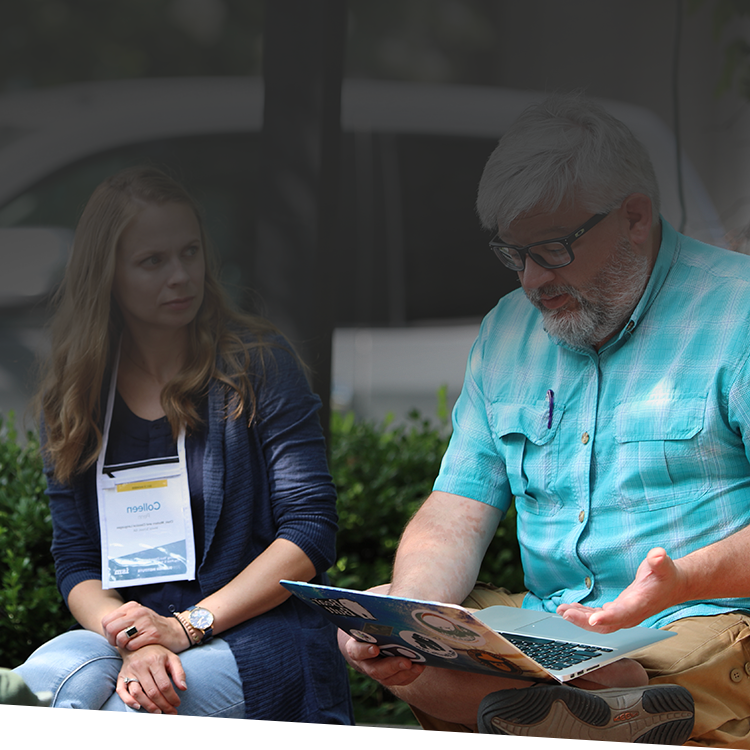 Date(s): ●
Time: 11:00am ET -
Your middle school community deserves a leader who supports your school's mission and culture, engages the faculty and staff, and enriches the student experience. Attend this workshop to learn skills, strategies, and tactics based on the latest leadership research. Leave with a custom action plan to move your middle school community forward.
This workshop is now virtual! What that means for you:
REDUCED TUITION  |  SAVINGS ON TIME AND TRAVEL  |  SAME HIGH-QUALITY, IN-DEPTH LEARNING
We're all in this together. 
Our professional development events offer guidance, support, and insight to help you lead from a position of strength during this unprecedented time. Let's work together to ensure you're equipped to enter the 2020–21 school year with the research and strategies you need to take on any challenge.

Limited Time Offer: Deposit and Defer Option 
Attend any Summer Institute workshop with a $250 deposit paid by June 1, 2020. The remaining balance for your workshop is due by December 31, 2020. Email clientsuccess@isminc.com to get started.

Team savings have been expanded for our summer workshops!
Would more than one of your school leaders like to attend Summer Institute? After your school registers your first workshop participant at the General price, all other attendees qualify for Second Person Pricing for any workshop. Call to register: 302-656-4944.
Middle School Heads and administrators must provide support for their students, as well as fair and thoughtful discipline leading to character development. Attend this workshop to create an experiential and practical roadmap to help support these goals and more. This workshop takes an active and reflective approach to learning based on research, group activities, and individual projects.
Workshop leaders will pay attention to your individual challenges, while facilitating a strong cohort among all participants. You'll leave with an action plan on how to move your middle school community forward—and a group of peers to provide support and collegiality long after the workshop concludes.
Takeaways:
Delve into the latest research about effective leadership—and analyze your personal leadership style with new understanding.
Learn how to apply your school's mission as a guide to decision-making and policy implementation.
Discuss the unique characteristics of middle school-aged children, especially as they impact curriculum, character development, and discipline.
Explore current theory on educational best practices in middle school curriculum, diversity, technology, and innovative learning.
Learn how to facilitate effective teacher coaching, growth, and development.
Develop an action plan for the coming year that incorporates your personal strengths while outlining specific job responsibilities through prioritization.
Who Should Attend:
New and experienced Middle School Heads should attend. This workshop also benefits aspiring Middle School administrators.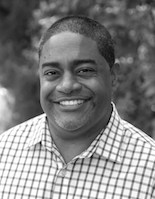 Javaid Khan
ISM Summer Institute Faculty | Head of Middle Division at Horace Mann School
Expertise
Javaid combines his extensive classroom experience, diversity work, and leadership background to help middle school leaders refine their approach. He puts students at the center of his work and approaches education with a flexibility that gives leaders the tools to meet their missions.
Current Role
Javaid currently serves as the Head of Middle Division at Horace Mann School in the Bronx, NY. The division is comprised of about 450 students and 80 adults. In this capacity, Javaid sits on the Administrative Council, plays a prominent role in Admissions, and supports faculty and staff in their work with students, families, and colleagues. Javaid is also an eighth grade advisor and facilitates a weekly, theme-based assembly program which ties to the division's advisory curriculum.
Prior Experience
Javaid previously served as the Head of Upper School (Grades 5-8) at Bank Street School for Children. Among his accomplishments, he helped build a robust assembly program that introduced students to stories, presentations, and ideas relevant to their current and future selves. Javaid also spearheaded the creation and implementation of an advisory program to better meet the social-emotional needs of students, and worked to vastly improve the athletics program in the school. In his last year, Javaid led the exploration into a disciplinary system centered around restorative practice. That work is still in progress.
Previously in his career, Javaid worked in various capacities at Poly Prep Country Day School in Brooklyn, including as an English Teacher, basketball coach, and the Director of Diversity. Outside of schools, Javaid was a longtime curriculum writer with The New York Times Learning Network, an online collection of daily lesson plans for teachers to implement in their classes, and worked for various non-profit organizations. He is also a member of the Board of Trustees at the Town School in New York City, and serves on the faculty of the NYSAIS Experienced Teachers Institute.
Education
Javaid received his bachelor's degree from Wesleyan University and his master's degree in Educational Leadership from New York University.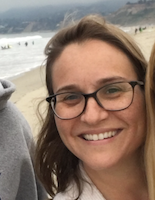 Michelle Merson
ISM Summer Institute Faculty | Head of Middle School at Crossroads School for Arts & Sciences
Expertise
Michelle uses her experience as a Head of Middle School, Assistant Head, and Dean to help fellow school leaders develop strategies to support middle school teachers and students. She believes middle school educators need a balance of structure, support, and autonomy. She helps middle school leaders learn how to generate and enhance programs and relationships that enable teachers to do their best work with students.
Current Role
As Head of Middle School at Crossroads School for Arts & Sciences, Michelle leads a six-person middle school administration. They oversee 50 full-time faculty, and 336 middle schoolers in a K–12 progressive, independent school of 1200 students. She has been with Crossroads for over 23 years, and has served as a Dean of Students and the Assistant Head of the Middle School.
Prior Experience
Michelle began teaching eighth grade core at Crossroads School for Arts & Sciences in 1996. She integrated the Social Studies and Language Arts curriculum around themes of World Religions & International Current Events. She was a curriculum coordinator, a swim coach, basketball coach, and a judge for the once annual Pillsbury Baking contest. She worked as a seventh, eighth, and 10th grade Dean, and spent several years as the Assistant Head of the Middle School.
Working since 15, Michelle has waited tables (poorly), managed a catering deli, processed paperwork at Wisconsin's Secretary of State's office, taught Sunday School, and taught aerobics, government and economics to SED girls at a residential facility.
Education
Michelle earned her bachelor's degree from Mount Holyoke College with a major in History, specializing in the African Diaspora and a minor in education. She earned a Massachusetts teaching certificate for secondary history education that same year; and in 2007, she completed a master's degree from Pepperdine University in American Studies.
Personal Mission
Michelle's personal mission is to expand the capacity of adults working with early adolescents. Early adolescence is a beautiful, dynamic and much-maligned period of human development that requires incredible adult compassion and constant excellence in teaching and listening.
Summer Institute will be held as a distance learning event.
How it works:
Summer Institute will be open from 11 a.m. ET/8 a.m. PT through 6 p.m. ET/3 p.m. PT for the duration of the workshop dates posted.
During that time, you can expect:
Two live sessions with your instructor every day, each up to 90 minutes long
Flexible time for independent work, connecting with peers, and group learning
Virtual Workshop Schedule (subject to adjustment)
DAY 1–MONDAY, JULY 6
Session One: Welcome, Introductions, Norms, Mission Statements, Action Plans
Session Two: What Kind of a Leader Are You?
Session Three: What Kind of a Leader Are You (con't)
Session Four: (RoundTable) YOU + your job as Middle School Head
DAY 2–TUESDAY, JULY 7
Session Five: Equity and Justice - Rachel Flores
Session Six: Managing Up and Sideways
Session Seven: The Middle School Child
Session Eight: (RoundTable) YOU + Equity & Justice
DAY 3–WEDNESDAY, JULY 8
Session Nine: The Nuts and Bolts of the Job!
Session Ten: Rhythm of the Year
Session Eleven: Increasing Faculty Capacity; Building Faculty Culture
Session Twelve: (RoundTable) YOU + the Middle School Faculty
DAY 4–THURSDAY, JULY 9
Session Thirteen: Leading In A Crisis (COVID & Other Crises)
Session Fourteen: Current Century Curriculum - Remote Learning
Session Fifteen: The Needs of a Child, Supporting The Social-Emotional Self
(Advisory, Deans, Teaming)
DAY 5–FRIDAY, JULY 10
Session Sixteen: Being Change Agents
Session Seventeen: Getting Ready For September
Session Eighteen: Action Plan
Session Nineteen: Middle School Merriment!
This workshop will be held virtually. You'll receive information after you register. 
How will ISM communicate workshop information with me?
It is essential that your school approves the following email addresses from ISM:
workshops@isminc.com
marie@isminc.com
You will be receiving all communication—including your confirmation email and access to your workshop's Google Drive account—from these e-mails.
What does my registration fee include?
All workshop materials are included.
Event Confirmation and Cancellation Policy
We take the health and safety of our school leaders seriously.
In an abundance of caution and to protect the health of all participants, ISM will hold its 2020 Summer Institute and Advancement Academy as distance learning events.
Should ISM cancel an event, we ensure a 100% money-back guarantee for all registrants—so you can buy with confidence. You can feel free to direct any questions to workshops@isminc.com.
Confirmation and Cancellation Policy
Tuition Payment and Cancellation Policy for ISM's Professional Development Events
Tuition must be paid in full 10 business days prior to the start date of the event. An attendee with a balance due on the start date will be denied entrance to the program until the balance is paid in full.
Cancellation requests must be made in writing by emailing workshops@isminc.com, faxing to 302-656-0647, or mailing to: Event Experience Manager, ISM, 1316 N. Union St., Wilmington, DE, 19806.
Cancellations received more than 15 business days prior to the start date of the program will be fully refunded. Gold Dollars will also be fully refunded.
Cancellations received less than 15 business days prior to the start date of the program will not be refunded.
Non-payment of tuition or no-show to the event does not constitute a cancellation. Full tuition will be due and payable.
The Substitution Option and Wallet Option
If a member of your team can no longer attend a workshop for which they have registered and it is past the cancellation window, your school has two options to avoid penalty. Schools may also exercise these options at any time for cancellations.
The school may substitute another employee.
The school may bank the funds for a future ISM registration. These funds must be applied to a professional development event within one year from the start date of the original workshop. After one year, the funds will be forfeited. To use banked funds, please call the Event Experience Manager at 302-656-4944 x152.
*We DO NOT accept enrollments from consultants.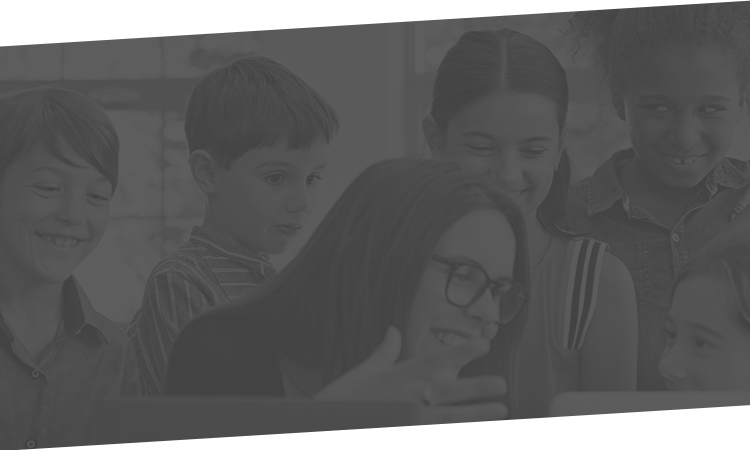 Our Guarantee
ISM believes in providing quality and excellence in all of our events and in ensuring the satisfaction of everyone who attends. Nearly 100% of our participants say they would recommend our events to their colleagues. If you are not satisfied with your event for any reason, ISM will credit the fee you paid toward another similarly priced workshop or will refund it.
If you have any questions, click below to send us an email. 
Register for your workshop online by filling out the form below. If you'd prefer to register by PDF, download our registration form. It can be returned via email to workshops@isminc.com or faxed to 302-656-0647.
If two or more team members from your school are registering for this workshop, fill out the form below for the first registrant. Click "add to cart" and select Add Another Attendee from the cart menu.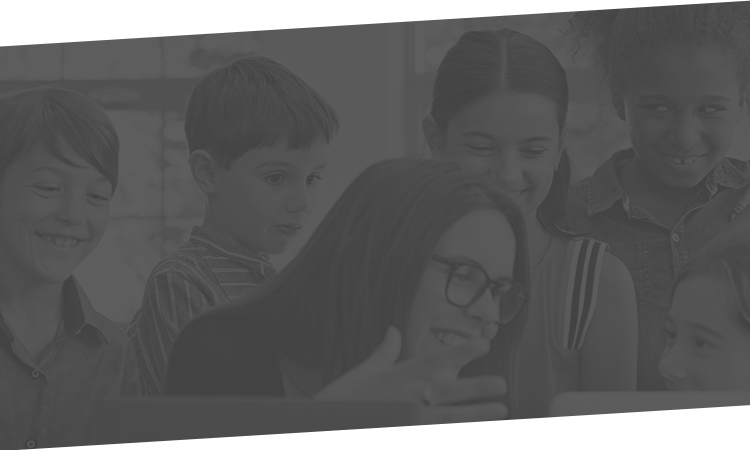 Upcoming Workshops and Events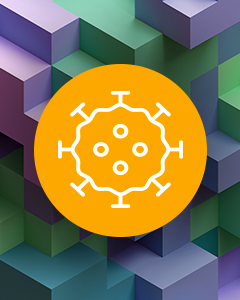 Scheduling in a Pandemic: How to Create Your School's Fall 2020 Schedule
Status: Open
Register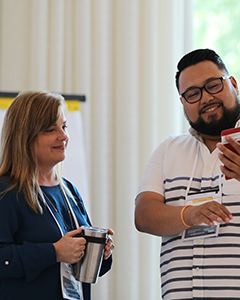 Mastering Enrollment Management
Status: Open
Register