Date(s): ●
Time: 3:00pm ET ●
Certification Credits: 1 IACP
Next to word-of-mouth, your website is your #1 marketing tool. This webinar will introduce the factors necessary to ensure your website design not only drives inquiries, but also converts leads.
Event time: 3 PM ET
Are your admission inquiries declining or stagnant? Do families tell you they have a hard time finding what they need on your website? Is your site loaded with welcome letters and paragraphs of text?
If you answered "yes" to any of the questions above, join this webinar to reimagine your website as a true marketing hub for your prospective parents and students. We'll review how to use compelling content and navigation to keep visitors engaged on your site, while leveraging lead magnets to convert your visitors into qualified admission leads.
We'll cover these topics and more:
Developing website content that engages and educates
Establishing a user-friendly navigation structure
Using lead magnets to gain admission inquiries
Run time:
Total run time is 60 minutes. The presentation will run approximately 45 minutes with 15 minutes designated for Q&A.
Who should attend:
This webinar is appropriate for Marketing Communications Directors.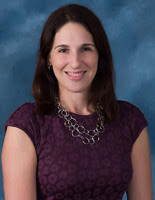 Penny A. Rogers, IAP-L
ISM Consultant | Advancement Academy Co-Convener
Expertise
Penny Rogers first joined Independent School Management in 2010 as a member of the Advancement Academy's founding faculty. As a Consultant, she specializes in marketing communications, enrollment management, and development. Her experience in these areas comes from working in private-independent schools for more than 13 years, and serving a variety of other non-profits for an additional seven years.
Her areas of expertise and passion include building enrollment management and marketing plans; developing mission-based messaging; crafting digital marketing and social media strategies; establishing crisis communications plans, and advising on optimal staffing structures and functions.
Current Role
As an Advancement Consultant and founding Advancement Academy Faculty member with ISM, Penny:
consults in marketing communications and enrollment management planning, case statements, message frameworks, and development assessments
conducts workshops and webinars focused on marketing communications and enrollment management best practices
speaks at regional and national education conferences
co-convenes ISM's Advancement Academy for experienced school practitioners
writes for ISM's publications, including Ideas & Perspectives
She holds the Leader Certification through ISM's International Advancement Program (IAP-L).
Prior Experience
Penny began her career in schools in 2001 at Ravenscroft, a PreK through grade 12 school in Raleigh, NC.
As the Annual Fund Director, she managed all aspects of the school's annual giving program, overseeing a team of volunteers responsible for raising nearly $600,000. Penny later became Ravenscroft's Director of Communications and was charged with building the school's communications program from the ground up.
From 2013-17, Penny served as the Director of Admissions & Marketing at Academy at the Lakes, a PreK3 through grade 12 school located in Tampa, FL., where she helped the school reach record application and enrollment numbers.
Prior to her time in private-independent schools, Penny worked in publications and media relations for the University of Texas, the Memphis Center City Commission, and U.S. Synchronized Swimming.
Education
Penny graduated with a B.A. in Journalism and Mass Communication from the University of North Carolina at Chapel Hill and received her International Advancement Program—Leader certification in 2012.
If several of us at the school want to attend the Webinar, do we each have to register and pay?
If two or more people at your school want to attend the Webinar in the same location (for example, in a conference room with one monitor) then you only need to register and pay for one person who will receive the email and link. If you have people in remote locations, each person will need to register and pay separately. Essentially, a registration and payment gives you one link to the Webinar.
Will I receive a reminder about the Webinar I've just purchased?
Yes. A message will be sent to the e-mail address you registered one or two days before the run date. You will receive a link to the Webinar Website as well as PDF slides of the presentation you will be attending.
What happens if I miss my Webinar? Will the fee be refunded?
If you've missed your scheduled Webinar, don't panic—you will automatically receive a link to the recorded Webinar, barring any technical difficulties that prevent us from recording the session.
Will I receive the recorded version of the Webinar I just attended?
You will receive a personalized link to the recorded version which is included with the live Webinar pricing. You may watch this as many times as you need; however, you will not be able to share this link. If you would like to share the recorded version, you will need to purchase a download. Check the archived Webinar library about two weeks after your live Webinar.
What if I have questions about the presentation? Whom do I contact?
During the Webinar, you will be able to type questions, thoughts, and concerns in the communication box. Each Webinar allows 15-minutes for answering these.
I've purchased a Webinar from the e-Learning Recorded Library but have not been emailed the file.
When you purchased your webinar from the Recorded Library, you were forced to create an account with our shopping court. This makes it possible to track your purchases and also to download electronic products (pre-recorded webinars, collections, or ebooks). You access all of your electronic products by logging in and clicking on Account>Downloads.
What is the difference between single-topic Webinars, Webinar clusters, and Webinar courses?
Single-topic Webinars: These are basic, 60-minute Webinars (typically 45 minutes long with a 15 minute Q&A session), covering various timely concerns and/or situations. Our calendar is updated monthly, and sometimes weekly, as these sessions are designed to tackle a current need within the private-independent school world.
Webinar clusters: These are Webinar sessions covering one topic, but divided into multiple sessions over several days so that the topic can be explored in more detail without overwhelming the attendees. They are designed both for timely topics, such as an update on recent federal laws, and for more general concerns, such as designing your employee medical package to meet both your budget goals and your school's unique culture.
Webinar courses: These Webinars are designed to function as an ISM workshop but are done remotely. Since they are remote you will not need to travel and incur additional expenses due to that travel. Webinar courses are broken into smaller segments than typical on-site workshops so you won't need to sit in front of your computer for days on end. In fact, Webinar courses can extend over months giving you time to work on projects that a workshop leader may require.
Confirmation and Cancellation Policy
We will correspond with you through email as soon as your workshop is confirmed, no later than two weeks prior to its start date. Occasionally, we may be forced to cancel an unconfirmed, scheduled workshop due to insufficient registration. So we ask that you do not make non-refundable travel arrangements until you receive notice that your workshop is confirmed. (ISM will not be responsible for any change/cancellation charges assessed by your airline or travel agent.)
Tuition Payment and Cancellation Policy for In-Person, Group-based Programs
Tuition must be paid in full 10 business days prior to the start date of the in-person, group-based program. An attendee with a balance due on the start date will be denied entrance to the program until the balance is paid in full.
Cancellation requests must be made in writing by emailing workshops@isminc.com, faxing to 302-656-0647, or mailing to: Professional Development Coordinator, ISM, 1316 N. Union St., Wilmington, DE, 19806.
Cancellations received more than 15 business days prior to the start date of the program will be fully refunded. Gold Dollars will also be fully refunded.
There will be no refunds for cancellations made less than 15 business days before the start of the program. For registrations paid for with membership Gold Dollars, the member school will receive a 50% refund of Gold Dollars.
Non-payment of tuition or no-show to the event does not constitute a cancellation. Full tuition will be due and payable.
The Substitution Option and Wallet Option
Should an attendee need to cancel less than 15 days prior to the start date of the workshop, the school has two options to avoid penalty. Schools may also exercise these options at anytime for cancellations.
The school may substitute another employee.
The school may bank the funds for a future ISM registration. These funds must be applied to a professional development event within one year from the start date of the original workshop. After one year, the funds will be forfeited. To use banked funds, please call the Professional Development Coordinator at 302-656-4944 x152.
*We DO NOT accept enrollments from consultants.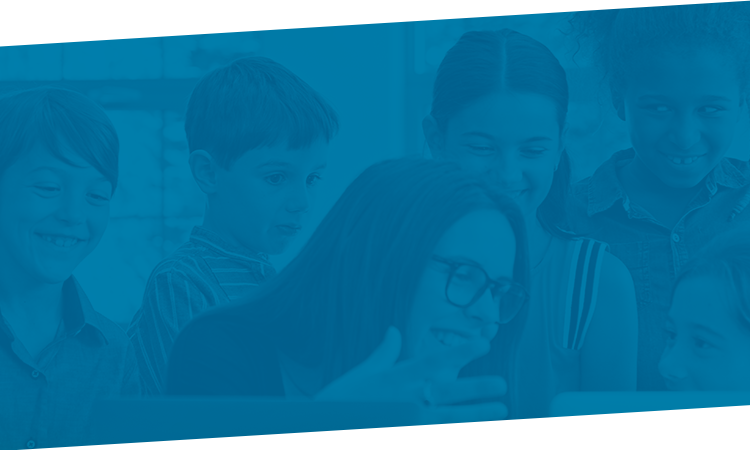 Our Guarantee
ISM believes in providing quality and excellence in all of our events and in ensuring the satisfaction of everyone who attends. Nearly 100% of our participants say they would recommend our events to their colleagues. If you are not satisfied with your event for any reason, ISM will credit the fee you paid toward another similarly priced workshop or will refund it.
If you have any questions, click below to send us an email.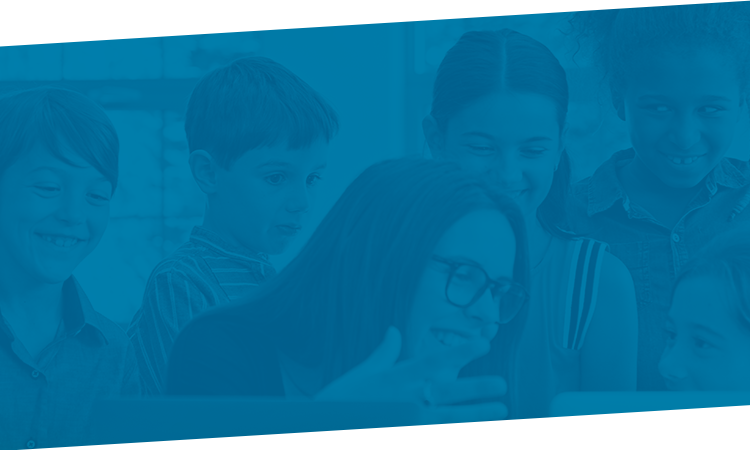 Upcoming Workshops and Events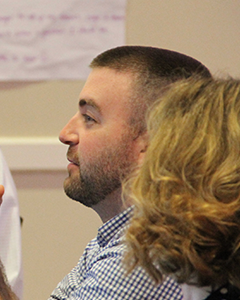 Financial Aid Mastery: How to Strategically Use Financial Aid to Grow Your School
Status: Confirmed • Location: San Diego, CA
Register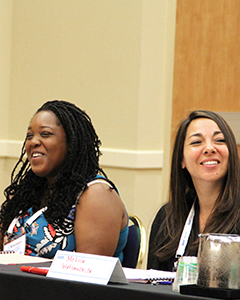 Mastering Enrollment Management
Status: Confirmed • Location: San Diego, CA
Register