Date(s): - ●
Location: Philadelphia, PA ●
Certification Credits: 20 IACP
Gain the tools to effectively direct inclusion, diversity, and equity initiatives in your school and implement sustainable approaches that will support your entire community. Participate in critical self-reflection and practical skills activities to develop essential competencies for systemic, lasting inclusion, diversity, and equity programs that best serve your private-independent school. 
This interactive workshop will guide you through critical self-reflection and practical skills activities to develop systemic, lasting inclusion, diversity, and equity programs that take all communities' needs into account.
Create a solid foundation for how you can support diversity, inclusion, and equity in your school; a toolkit of proven strategies to implement successful programs; and a cohort of fellow participants with shared experiences. A foundational knowledge of basic diversity and inclusion concepts is recommended for attendees.
Takeaways:
Deepen your personal understanding of your own social identity and positionality as well as the legacy of oppression affecting independent schools.
Discover how to build or sustain a collaborative team to lead diversity work in your school.
Explore different theories regarding diversity and analyze how they impact your community.
Use real case studies to develop practical skills to expose and address inequities in schools.
Discuss diversity and inclusion trends and strategies from a variety of perspectives, including independent schools, public schools, non-profits, higher education, and corporate.
Create sustainable strategic plans for diversity and equity.
Develop a network of resources you can rely on for questions and insight when you return to your school.
Who Should Attend:
Diversity Directors, Division Heads, School Heads, Assistant School Heads, Board Members, Academic Deans, and Deans of Students should attend.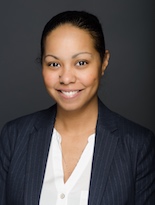 Rachael A. Flores
ISM Summer Institute Faculty | Director of Diversity and Multicultural Education at National Cathedral School
Expertise
Rachael provides insight on strategic initiatives related to diversity, inclusion, and multicultural pedagogy. Her most recent presentations have addressed the accessibility of diversity initiatives in education, implicit bias, navigating complex conversations, and racial identity development.
Current Role
Rachael leads workshops for ISM in the areas of diversity, inclusion, and equity. She also serves as the Director of Diversity and Multicultural Education at National Cathedral School in Washington, DC. As a member of the Senior Administrative Team, Rachael serves as a critical resource for students, faculty, and other administrators, providing diversity training and opportunities for community discourse on the role of institutional diversity and multicultural engagement.
In addition to her work at National Cathedral School, Rachael has been trained by the National SEED Project and leads seminars throughout the year. Since 2013, she has served on the faculty for the National Association of Independent School's Student Diversity Leadership Conference (SDLC), where she presents on a wide range of topics related to diversity and inclusion in independent schools. She served as a member of SDLC's Executive Committee from 2013—2015 and she chaired the Task Force on Supporting Transgender faculty in 2015. Rachael also sits on the Board of Governors for the Mid-Atlantic Episcopal School Association (MAESA).
Education
Rachael has a bachelor's degree from Princeton University, a master's degree from George Washington University, and is currently a doctoral student in the Executive Leadership Program on Human and Organizational Learning at George Washington University.
Monday
7:00 – 8:30 Registration and Breakfast
8:30 – 10:15 Session One
10:15 – 10:30 Break
10:30 – 12:15 Session Two
12:15 – 1:15 Lunch with ISM
1:15 – 3:00 Session Three
3:00 – 3:15 Break
3:15 – 5:00 Session Four
5:00 – 5:30 General Session
5:30- 6:00 Reception with ISM
6:00 Dinner with ISM
Tuesday
8:30–10:15 Session Five
10:15-10:30 Break
10:30-12:15 Session Six
12:15-1:15 Lunch with ISM
1:15-3:00 Session Seven
3:00-3:15 Break
3:15-5:00 Session Eight
5:00–6:00 Reception with ISM
Wednesday
8:30–10:15 Session Nine
10:15-10:30 Break
10:30-12:15 Session Ten
Workshop Location
Hilton Penns Landing 
201 South Columbus Boulevard 
Philadelphia, PA 19106 
215-521-6565
The Hilton Penns Landing is on the Delaware River, adjacent to the Independence Seaport Museum and summer activities along the river. It is within walking distance to historic Old City Philadelphia. 
A group hotel reservation rate of $219 is available until June 15, 2020. Subject to availability. Please wait until the workshop status is 'confirmed' before making your travel and hotel arrangements.
Make your hotel reservations by:
Reserving your room online
Calling 215-521-6500 and let then know you are with ISM or Independent School Management Summer Institute
The Hilton Penns Landing is pet-friendly. Please contact the hotel for details.
Travel
Getting there from Philadelphia International Airport
DIRECTIONS: Follow the signs to merge onto I-95 N. Take exit 20 for Columbus Blvd. Turn left onto S Columbus Blvd. Hotel will be on the right.
Distance from Hotel: 11.7 miles
Drive time: 15 minutes
How will ISM communicate workshop information with me?
It is essential that your school approves the following email addresses from ISM:
workshops@isminc.com
marie@isminc.com
tomi@isminc.com
You will be receiving all communication—including your confirmation email and access to your workshop's Google Drive account—from these e-mails.
What does my registration fee include?
All workshop materials, breakfasts, lunch or dinner daily, and social hours are included.
What is not included in my registration fee?
Hotel accommodations and travel expenses, other meals not noted.
What should I wear?
Meetings rooms are generally cold, as temperature control in meeting spaces and large convention centers is difficult. Please bring a sweater, jacket, or sweatshirt.
Summer temperatures average mid-80s to a low of 65. It can get quite hot—into the 90s—and humid. The classrooms and guest rooms are usually comfortable, but you may want to dress in layers in case the rooms are too warm or too cool for you. Dress is casual. Wear whatever is comfortable—jeans, sweat shirts, sweaters, etc. For current weather conditions, we recommend checking weather.com.
What should I bring?
You'll receive a letter from your workshop instructor letting you know what to bring. However, please bring a laptop or tablet for online access.
Where can I work out?
The Hilton Penns Landing offers a fitness center and a pool, as well as bicycle rentals. Since the hotel is located on the river, you have easy access to walking in Old City, as well as on the riverfront.
Can my special dietary requirements be met?
Absolutely. Just give the Workshops Department a call at 302-656-4944, and we'll make sure your needs are accommodated.
How much free time will I have?
There are periods before, between, and after workshop sessions for relaxation, recreation, and socializing.
Should I need medical or dental attention, where should I go?
Should you need medical attention in a non-emergency, notify ISM staff and the hotel staff. The hotel can recommend what facilities are available, and may be able to supply transportation. In an emergency, call 911.
Confirmation and Cancellation Policy
We will correspond with you through email as soon as your workshop is confirmed, no later than two weeks prior to its start date. Occasionally, we may be forced to cancel an unconfirmed, scheduled workshop due to insufficient registration. So we ask that you do not make non-refundable travel arrangements until you receive notice that your workshop is confirmed. (ISM will not be responsible for any change/cancellation charges assessed by your airline or travel agent.)
Tuition Payment and Cancellation Policy for In-Person, Group-based Programs
Tuition must be paid in full 10 business days prior to the start date of the in-person, group-based program. An attendee with a balance due on the start date will be denied entrance to the program until the balance is paid in full.
Cancellation requests must be made in writing by emailing workshops@isminc.com, faxing to 302-656-0647, or mailing to: Professional Development Coordinator, ISM, 1316 N. Union St., Wilmington, DE, 19806.
Cancellations received more than 15 business days prior to the start date of the program will be fully refunded. Gold Dollars will also be fully refunded.
There will be no refunds for cancellations made less than 15 business days before the start of the program. For registrations paid for with membership Gold Dollars, the member school will receive a 50% refund of Gold Dollars.
Non-payment of tuition or no-show to the event does not constitute a cancellation. Full tuition will be due and payable.
The Substitution Option and Wallet Option
Should an attendee need to cancel less than 15 days prior to the start date of the workshop, the school has two options to avoid penalty. Schools may also exercise these options at anytime for cancellations.
The school may substitute another employee.
The school may bank the funds for a future ISM registration. These funds must be applied to a professional development event within one year from the start date of the original workshop. After one year, the funds will be forfeited. To use banked funds, please call the Professional Development Coordinator at 302-656-4944 x152.
*We DO NOT accept enrollments from consultants.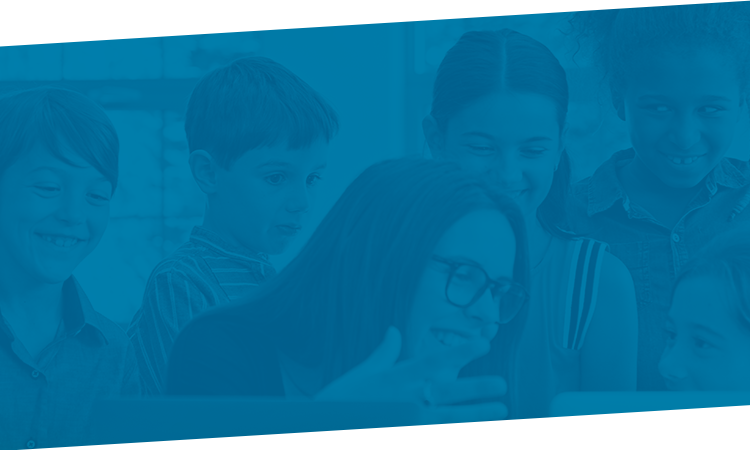 Our Guarantee
ISM believes in providing quality and excellence in all of our events and in ensuring the satisfaction of everyone who attends. Nearly 100% of our participants say they would recommend our events to their colleagues. If you are not satisfied with your event for any reason, ISM will credit the fee you paid toward another similarly priced workshop or will refund it.
If you have any questions, click below to send us an email. 
Register for your workshop online by filling out the form below. If you'd prefer to register by mail, download our registration form.
If you are registering with a team from your school, fill out one person's information below, add it to your cart, and select "Add Another Attendee" from the cart menu.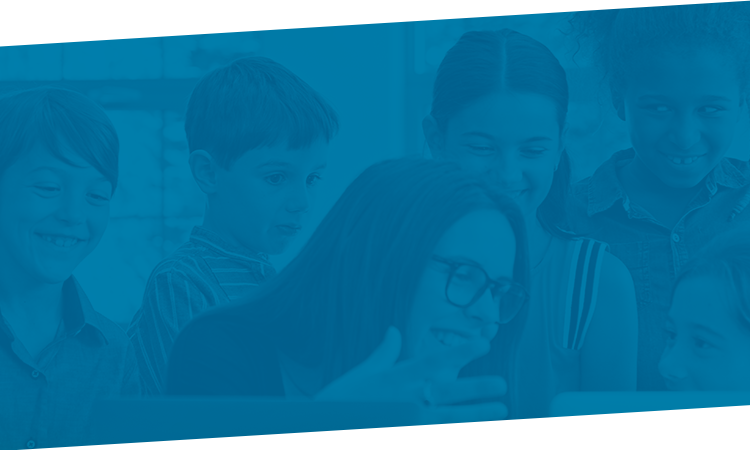 Upcoming Workshops and Events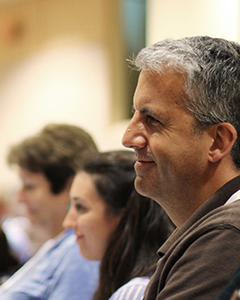 Summer Program: An Asset to Your School
Status: Confirmed • Location: San Diego, CA
Register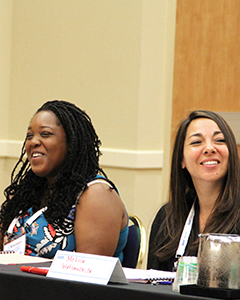 Mastering Enrollment Management
Status: Wait-listed • Location: San Diego, CA
Register