Date(s): - ●
Location: Minneapolis, MN ●
Certification Credits: 30 IACP
Get the big-picture view of the factors most impacting your ability to recruit and re-recruit mission-appropriate students. Through ISM's admission funnel model, observe sound strategies, common pitfalls, and well-developed solutions to the most frequent issues arising in private school Admission Offices.
This workshop is also offered July 8-11, 2019 in Philadelphia.
This workshop is designed to specifically introduce Admission Officers to the big-picture view of factors most impacting the ability to recruit and re-recruit mission-appropriate students. Get a firsthand look at ISM's admission funnel model, observing sound strategies, common pitfalls, and well-developed solutions to some of the most frequent issues arising in private-school enrollment.
Learn key professional traits and office management skills—along with marketing strategies and communication tools—that will prove priceless in your team's pursuit of visits, inquiries, and viable applications. Working together with your workshop leader and colleagues, engage in a forum to hear research-driven strategies and new ideas. Leave feeling inspired and confident about your new role, with an action plan in hand.
Takeaways:
Communicate your school's mission and values to generate more inquiries, campus visitors, and applications from mission-appropriate families willing and able to pay full tuition.
Develop a strategy to re-recruit your current students and families with accurate value propositions that reflect your school's true mission.
Analyze your school's placement, messaging, and "edge" within its local educational marketplace through data analysis and community feedback.
Build a culture of customer service at your school that permeates day-to-day activities, tours, and special events.
Work with your School Head or immediate superior to establish achievable goals that contribute to your school's overall recruitment effort.
Who Should Attend:
Admission Directors, Officers, and personnel with three years or fewer of experience should attend.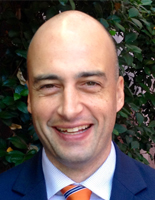 Steve Salvo, IAP-L
Consultant, ISM | Assistant Head of School, Enrollment Management and the Student Experience, Trinity Episcopal School
Expertise
Steve provides his expertise in the areas of admission, development, and marketing communications.
Current Role
As a member of ISM's Advancement Team, Steve:
Facilitates ISM's New Admission Director workshop at Summer Institute
Acts as an instructor and mentor during Advancement Academy
He holds the Leader Certification through ISM's International Advancement Program (IAP−L).
Steve also serves as Assistant Head of School at Trinity Episcopal School, a coed, independent, PK–8 day school in New Orleans, LA. He oversees various aspects of the student experience, including acting as Director of Admission and leading all recruitment and re-recruitment functions; and serving as Director of the school's $700,000+ tuition assistance program. Trinity has seen annual giving dollars increase by 58% and parent participation improve by 39% under Steve's leadership.
Steve has presented on various advancement-related topics at national education conferences, including SSATB (EMA), NAIS, ERB, NAES, and AISGW. He is a graduate of the NAIS Fellowship for Aspiring School Heads program.
Steve is currently on the Board of Directors of the AISAP and is the Chair of AISAP's Certification for Admission and Enrollment Management Professionals Council. Steve also serves on the Board of Directors for the Autism Society of Greater New Orleans.
Prior Experience
Steve has worked in independent schools since 2000, following two years as a senior accountant at KPMG, LLP, in Boston, MA. He was a math teacher, dorm parent, and coach at the Indian Mountain School, CT, before moving to Flint Hill School, VA, where he served as a Department Chair and camp director. Steve began his full-time advancement career as the Director of Admission at Browne Academy, VA, in 2007, before he joined Trinity in 2012.
Education
Steve earned a bachelor's degree in Business Administration from the University of Richmond, VA, and a master's degree in Education Leadership from George Mason University, VA.
Workshop Schedule (subject to adjustment)
(Continental breakfast is available starting at 7:00 a.m. and breaks are at 10:15 a.m. and 3:00 p.m. daily.)
Monday
7:00 - 8:30 Registration and Breakfast
8:30 – 10:15 Session One
10:15 – 10:30 Break
10:30 – 12:15 Session Two
12:15 – 1:15 Lunch with ISM
1:15 – 3:00 Session Three
3:00 – 3:15 Break
3:15 – 5:00 Session Four
5:00 – 5:30 General Session
5:30-6:00 Reception with ISM
6:00 Dinner with ISM
Tuesday
8:30–10:15 Session Two
10:15-10:30 Break
10:30-12:15 Session Three
12:15-1:15 Lunch with ISM
1:15-3:00 Session Four
3:00-3:15 Break
3:15-5:00 Session Five
5:00–6:00 Reception with ISM
Wednesday
8:30–10:15 Session Six
10:15-10:30 Break
10:30-12:15 Session Seven
12:15-1:15 Lunch with ISM
1:15-3:00 Session Eight
3:00-3:15 Break
3:15-5:00 Session Nine
5:00–6:00 Reception with ISM
Thursday
8:30-10:15 Session Ten
10:15-10:30 Break
10:30-12:00 Session Eleven/Action Planning
24.5 hours
Workshop Location
Radisson Blu Minneapolis Downtown 
35 South 7th Street 
Minneapolis, MN 55402 
612-339-4900
Group hotel reservation rate of $199 is available until June 3, 2019. Subject to availability. Please wait until the workshop status is 'confirmed' before making your travel and hotel arrangements.
ISM's room block is open for online reservations or for call in reservations, and below are the available options for your attendees to be able to make reservations:
Click RESERVE YOUR ROOM above or use the link provided to add to your website for your attendees to book reservations: http://www.radissonblu.com/reservation/itineraryEntrance.do?pacLink=Y&promoCode=ISM19&hotelCode=MPLS_DT
Access the booking window on our main webpage www.radissonbluminneapolis.com, choose the event dates (between June 21-30, 2019), and use the promotional code ISM19
 Call the hotel directly at 1-612-339-4900 and ask for the Independent School Management room block.
The Radisson Blu is pet-friendly. Please contact the hotel for details.
Travel
Delta Airlines is offering Advancement Academy attendees discounted fares. Click this link to get to Delta reservations. Fill in your departure city and destination (MSP). If the Meetings Event Code box is empty, use the Meeting Event Code NMSM8. You may also call Delta Meeting Network® at 1-800-328-1111, Monday through Friday, 7:00 a.m. to 7:30 p.m. (CT) and refer to Meeting Event Code: NMSM8.
American Airlines is offering Advancement Academy attendees discounted fares into Minneapolis (MSP). Visit aa.com and select your flights. At the bottom of the passenger info form, you will see "Promo Codes and accounts." Click "edit" and use code 3569DN. Then proceed to picking your seats.
Nearby transportation
Traveling in and around the Twin Cities is effortless with on-site self-parking and valet parking and a convenient location just 12 miles from the Minneapolis-St. Paul International Airport (MSP). If you don't feel like driving, the Nicollet Mall and the 5th Street light rail train station are only two blocks away.
Light rail train station - 2 blocks
How will ISM communicate workshop information with me?
It is essential that your school approves the following email addresses from ISM:
workshops@isminc.com
marie@isminc.com
tomi@isminc.com
You will be receiving all communication—including your confirmation email and access to your workshop's Google Drive account—from these emails.
What does my registration fee include?
All workshop materials, breakfasts, lunch or dinner daily, and social hours are included.
What is not included in my registration fee?
Hotel accommodations and travel expenses, other meals not noted.
What should I wear?
Meetings rooms are generally cold, as temperature control in meeting spaces and large convention centers is difficult. Please bring a sweater, jacket, or sweatshirt.
Summer temperatures average 79 to a low of 59. The classrooms and guest rooms are usually comfortable, but you may want to dress in layers in case the rooms are too warm or too cool for you. Dress is casual. Wear whatever is comfortable—jeans, sweat shirts, sweaters, etc. For current weather conditions, we recommend checking weather.com.
What should I bring?
You'll receive a letter from your workshop instructor letting you know what to bring. However, please bring a laptop or tablet for online access.
Where can I work out?
The Radisson Blu fitness center is positioned on the 17th floor to offer expansive views of the impressive Minneapolis skyline. You can hop on one of the bikes, cross-trainers and treadmills by Life Fitness while you catch up on your favorite shows on the individual 17-inch HDTVs. If your workout routine includes strength training, you'll find plenty of free weights and weight machines. For a more calming atmosphere, head to the adjoining movement studio, the ideal place to stretch or re-center with yoga and tai chi. When you're finished, the private male and female locker rooms include refreshing showers and personal digital lockers.
Can my special dietary requirements be met?
Absolutely. Just give the Workshops Department a call at 302-656-4944, and we'll make sure your needs are accommodated.
How much free time will I have?
There are periods before, between, and after workshop sessions for relaxation, recreation, and socializing.
Should I need medical or dental attention, where should I go?
Should you need medical attention in a non-emergency, notify ISM staff and the hotel staff. The hotel can recommend what facilities are available, and may be able to supply transportation. In an emergency, call 911.
Confirmation and Cancellation Policy
We will correspond with you through email as soon as your workshop is confirmed, no later than two weeks prior to its start date. Occasionally, we may be forced to cancel an unconfirmed, scheduled workshop due to insufficient registration. So we ask that you do not make non-refundable travel arrangements until you receive notice that your workshop is confirmed. (ISM will not be responsible for any change/cancellation charges assessed by your airline or travel agent.)
Tuition Payment and Cancellation Policy for In-Person, Group-based Programs
Tuition must be paid in full 10 business days prior to the start date of the in-person, group-based program. An attendee with a balance due on the start date will be denied entrance to the program until the balance is paid in full.
Cancellation requests must be made in writing by emailing workshops@isminc.com, faxing to 302-656-0647, or mailing to: Professional Development Coordinator, ISM, 1316 N. Union St., Wilmington, DE, 19806.
Cancellations received more than 15 business days prior to the start date of the program will be fully refunded. Gold Dollars will also be fully refunded.
There will be no refunds for cancellations made less than 15 business days before the start of the program. For registrations paid for with membership Gold Dollars, the member school will receive a 50% refund of Gold Dollars.
Non-payment of tuition or no-show to the event does not constitute a cancellation. Full tuition will be due and payable.
The Substitution Option and Wallet Option
Should an attendee need to cancel less than 15 days prior to the start date of the workshop, the school has two options to avoid penalty. Schools may also exercise these options at anytime for cancellations.
The school may substitute another employee.
The school may bank the funds for a future ISM registration. These funds must be applied to a professional development event within one year from the start date of the original workshop. After one year, the funds will be forfeited. To use banked funds, please call the Professional Development Coordinator at 302-656-4944 x152.
*We DO NOT accept enrollments from consultants.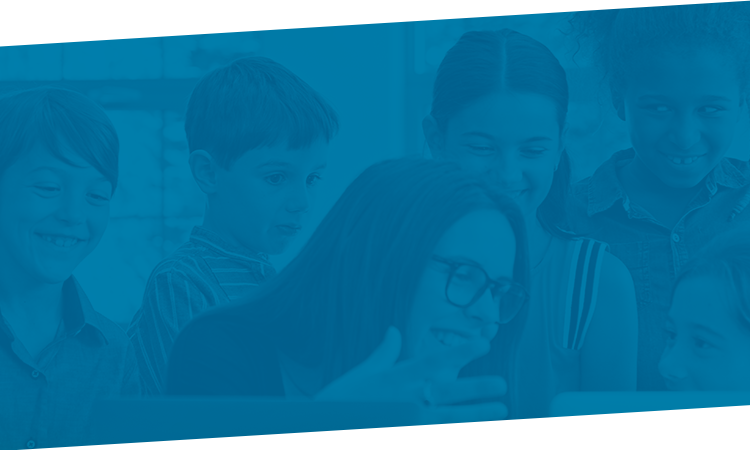 Our Guarantee
ISM believes in providing quality and excellence in all of our workshops and in ensuring the satisfaction of everyone who attends. Nearly 100% of our participants say they would recommend our workshops to their colleagues. If you are not satisfied with your workshop for any reason, ISM will credit the fee you paid toward another similarly priced workshop or will refund it.
If you have any questions, click below to send us an email.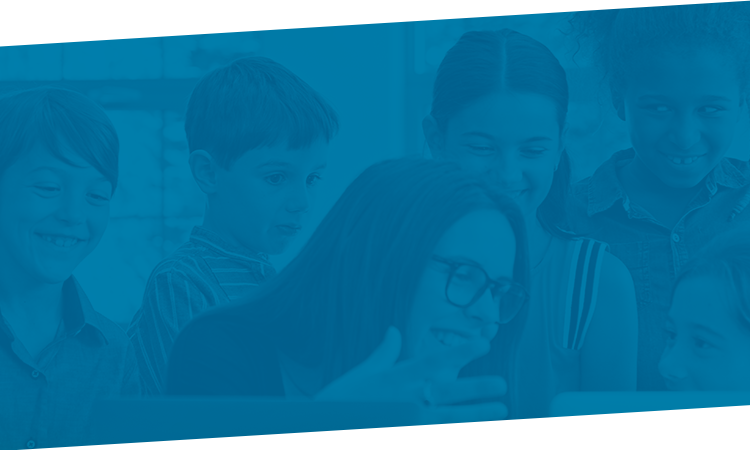 Exceptional Training for Private-School Leaders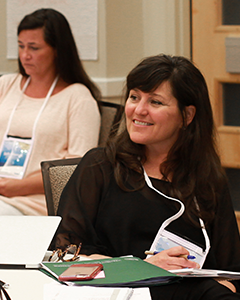 Mastering Enrollment Management
Status: Confirmed • Location: Philadelphia, PA
Register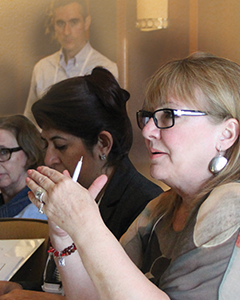 24th Annual Heads Retreat
Status: Open • Location: Tucson, AZ
Register