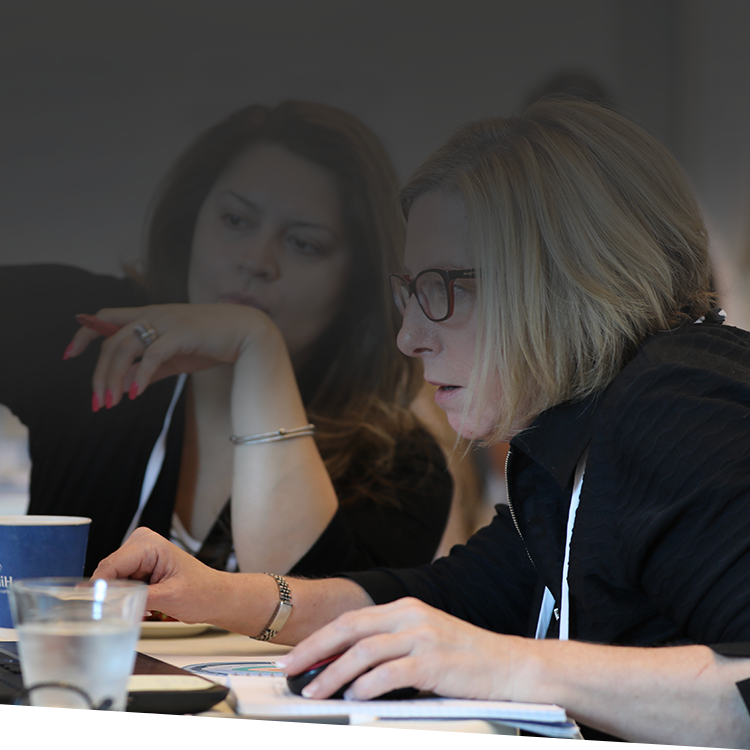 Date(s): ●
Time: 11:00am ET - ●
Certification Credits: 30 IACP
An understanding of the components of an effective development operation—and how those components interface with your school's strategic priorities—is critical to your success as a Development Director. The workshop will be presented as a virtual experience on the Canvas learning platform with a combination of synchronous instruction, breakout group work, and work done on the participants' own time. Instructors will be available for one-on-one coaching as well.
This workshop is now virtual! What that means for you:
REDUCED TUITION  |  SAVINGS ON TIME AND TRAVEL  |  SAME HIGH-QUALITY, IN-DEPTH LEARNING
We're all in this together. 
Our professional development events offer guidance, support, and insight to help you lead from a position of strength during this unprecedented time. Let's work together to ensure you're equipped to enter the 2020–21 school year with the research and strategies you need to take on any challenge.

Limited Time Offer: Deposit and Defer Option 
Attend any Summer Institute workshop with a $250 deposit paid by June 1, 2020. The remaining balance for your workshop is due by December 31, 2020. Email clientsuccess@isminc.com to get started.

Team savings have been expanded for our summer workshops!
Would more than one of your school leaders like to attend Summer Institute? After your school registers your first workshop participant at the General price, all other attendees qualify for Second Person Pricing for any workshop. Call to register: 302-656-4944.
Whether you're new to the position or need to adapt your current skills to an independent school context, this workshop provides training and support as you define your individualized priorities and create your action plan for the coming year.
This workshop covers fundamental concepts, provides you with general knowledge of the wide range of responsibilities in a typical Development Office, and delivers an understanding of priorities so you can strategically drive your program. The COVID-19 pandemic has created a unique set of challenges and opportunities for development professionals. This workshop will include a discussion of strategies and tactics that address this changing landscape.
Takeaways:
Gain a solid understanding of foundational private-independent school development and fundraising theory.
Understand how development fits into the overall advancement efforts of your school.
Strategize ways to adjust your development plan to the new realities following the COVID-19 crisis.
Support your Trustees as champions of your fundraising efforts.
Identify your professional and volunteer leadership teams.
Develop donor-centered annual and campaign programs.
Discover the role of volunteer programs and special events in promoting a culture of philanthropy.
Learn effective strategies for data management, analysis, logistics, and partnering with your Business Office.
Set priorities and developing your action plan for the next school year.
Engage in peer-to-peer and group role playing and problem-solving.
Meet virtually one-on-one with the workshop leaders.
Who Should Attend:
Directors of Development who are new to their positions or new to private-independent schools and Development Office staff with cross-functional responsibilities or future director expectations should attend.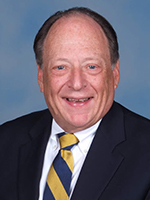 Michael Christopher, IAP-L
ISM Consultant 
Expertise
Michael shares his expertise in building comprehensive development programs from the ground up. He believes a successful development program has solid operations, strong annual funds, proactive constituent cultivation, and robust communication and marketing programs.
Current Role
As a member of ISM's Advancement Team, Michael:
Serves on the ISM Advancement Academy faculty
Acts as a member of the ISM Summer Institute faculty
Authors and co-authors articles for ISM publications, including Ideas & Perspectives
Presents national education conferences, including CASE-NAIS, APC, ISAS, NAIS, and NAES
Assists schools with development, planning, governance, and school identity as an ISM Consultant
He holds the Leader Certification through ISM's International Advancement Program (IAP−L) .
Prior Experience
Michael previously served as the Assistant Headmaster for Development at Lausanne Collegiate School in Memphis, Tennessee, a PK–12 International Baccalaureate World School of 860 students.
At Lausanne, Michael rebuilt the development program, oversaw development of alumni programs, built planned giving offerings, instituted a major gifts effort, and ran two capital campaigns. In doing so, he restructured the staff, created a culture of philanthropy within a highly diverse community, and supported the Board with three major strategic planning efforts.
Michael oversaw the incorporation and serves on the Board of Lausanne Learning, Inc., a non-profit educational services organization that supports the financial aid programs at Lausanne Collegiate School.
Michael has served as the Director of Development at Greensboro Day School and Holland Hall School in Tulsa, OK. He started his career in school advancement at the St. Louis Conservatory of Music, where he was Associate Dean for 15 years.
Education
He has a master's degree from the University of Iowa and a bachelor's degree in music from Cornell College (IA).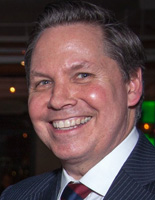 L.J. Mitchell, IAP-L
ISM Advancement Consultant | Director of Development at The Calhoun School
Expertise
L.J. provides expertise in development for private-independent schools, specifically building the annual fund and hosting special events fundraising.
Current Role
In July 2018, L.J. joined The Calhoun School in New York City as Director of Development. With ISM, he:
Leads or co-leads Summer Institute workshops on the annual fund and the development office
Teaches and mentors advancement professionals during ISM's weeklong summer Advancement Academy
Conducts annual fund action plan and volunteer training consultations
Assists ISM on Feasibility Study assignments, in particular working with clients to craft their campaign case statements
He holds the Leader Certification through ISM's International Advancement Program (IAP−L).
L.J. has presented at conferences for CASE-NAIS (2015, 2014-Stellar Speaker), NYSAIS, and The Episcopal Church of the United States. He continues to serve on the Board of Trustees for Mary McDowell Friends School in Brooklyn, NY.
Prior Experience
Most recently, L.J. served for four years as the Director of Advancement at Little Red School House & Elisabeth Irwin High School in New York City, a 14-year progressive program for 650 students. Since joining the school in July 2014, LREI experienced record-setting annual giving results in annual fund, special events, and endowment campaign fundraising.
During the school year 2013-14, L.J. was Director of Development at Seacrest Country Day School, a PK-12 college preparatory school for 450 students in Naples, FL. In that one year under L.J.'s leadership, the annual fund increased 185%.
Before joining Seacrest in July 2013, L.J. was the Director of Development for Mary McDowell Friends School in New York City, a K–12 independent Quaker school in Brooklyn that serves 390 students with learning disabilities. L.J. joined the school in 2008 as its first Director of Development. During his five-year tenure, the annual fund doubled and the school tripled its capital campaign dollars.
From 2005–2008, L.J. was Director of Development at The Churchill School and Center in New York City, which serves 400 students with learning disabilities in grades K–12. There, he exceeded his annual fund goal by $200,000 each year, for a total increase of 45% over three years. He supervised a $10 million endowment campaign for faculty enrichment, raised within a one-year period.
Education
L.J. earned his master's degree in fine arts from the American Conservatory Theater, CA; his juris doctorate from Suffolk University Law School, MA; and his bachelor's degree from College of the Holy Cross, MA.
Summer Institute will be held as a distance learning event.
How it works:
Summer Institute will be open from 11 a.m. ET/8 a.m. PT through 6 p.m. ET/3 p.m. PT for the duration of the workshop dates posted.
During that time, you can expect:
Two live sessions with your instructor every day, each up to 90 minutes long
Flexible time for independent work, connecting with peers, and group learning
This workshop will deliver the same high-quality learning and takeaways you expect from an ISM workshop. Below you'll find an overview of the topics covered.
Virtual Workshop Schedule (subject to adjustment)
Topic #1: The Comprehensive Development Model
Topic #2: The Development Office
Staff structure and function
Independent school finance
Gift entry and acknowledgement
Topic #3: The Donor Cycle
Identification and research
Donor engagement and evaluation strategies including constituent (parents, alumni, etc) relations
Solicitation techniques
Recognition and Stewardship
Topic #4: Donor-centered Development Programs
Annual Giving
Capital Campaigns
Major Gifts
Special Events
Topic #5: Development Planning and creation of an Action Plan
This workshop will be held virtually. You'll receive information after you register. 
How will ISM communicate workshop information with me?
It is essential that your school approves the following email addresses from ISM:
workshops@isminc.com
marie@isminc.com
You will be receiving all communication—including your confirmation email and access to your workshop's Google Drive account—from these e-mails.
What does my registration fee include?
All workshop materials are included.
Event Confirmation and Cancellation Policy
We take the health and safety of our school leaders seriously.
In an abundance of caution and to protect the health of all participants, ISM will hold its 2020 Summer Institute and Advancement Academy as distance learning events.
Should ISM cancel an event, we ensure a 100% money-back guarantee for all registrants—so you can buy with confidence. You can feel free to direct any questions to workshops@isminc.com.
Confirmation and Cancellation Policy
Tuition Payment and Cancellation Policy for ISM's Professional Development Events
Tuition must be paid in full 10 business days prior to the start date of the event. An attendee with a balance due on the start date will be denied entrance to the program until the balance is paid in full.
Cancellation requests must be made in writing by emailing workshops@isminc.com, faxing to 302-656-0647, or mailing to: Event Experience Manager, ISM, 1316 N. Union St., Wilmington, DE, 19806.
Cancellations received more than 15 business days prior to the start date of the program will be fully refunded. Gold Dollars will also be fully refunded.
Cancellations received less than 15 business days prior to the start date of the program will not be refunded.
Non-payment of tuition or no-show to the event does not constitute a cancellation. Full tuition will be due and payable.
The Substitution Option and Wallet Option
If a member of your team can no longer attend a workshop for which they have registered and it is past the cancellation window, your school has two options to avoid penalty. Schools may also exercise these options at any time for cancellations.
The school may substitute another employee.
The school may bank the funds for a future ISM registration. These funds must be applied to a professional development event within one year from the start date of the original workshop. After one year, the funds will be forfeited. To use banked funds, please call the Event Experience Manager at 302-656-4944 x152.
*We DO NOT accept enrollments from consultants.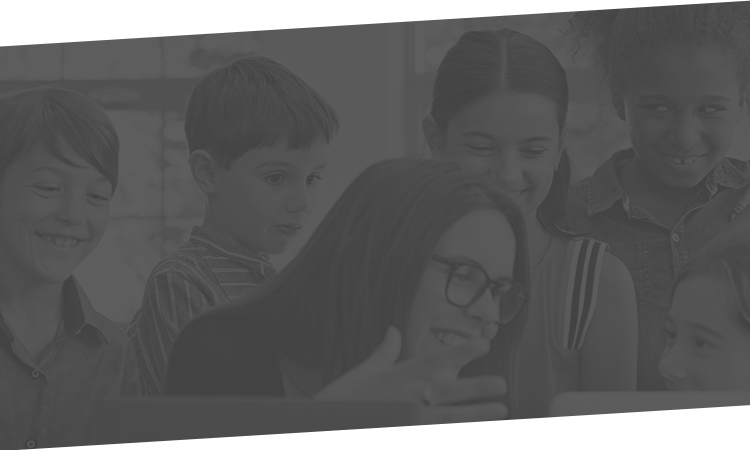 Our Guarantee
ISM believes in providing quality and excellence in all of our events and in ensuring the satisfaction of everyone who attends. Nearly 100% of our participants say they would recommend our events to their colleagues. If you are not satisfied with your event for any reason, ISM will credit the fee you paid toward another similarly priced workshop or will refund it.
If you have any questions, click below to send us an email. 
Register for your workshop online by filling out the form below. If you'd prefer to register by PDF, download our registration form. It can be returned via email to workshops@isminc.com or faxed to 302-656-0647.
If two or more team members from your school are registering for this workshop, fill out the form below for the first registrant. Click "add to cart" and select Add Another Attendee from the cart menu.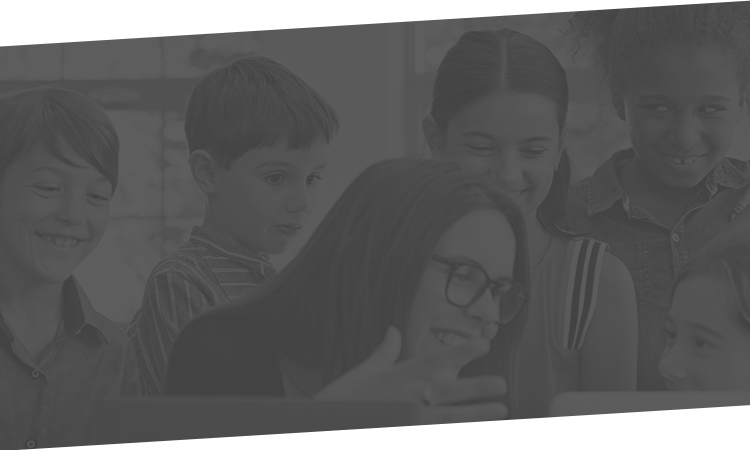 Upcoming Workshops and Events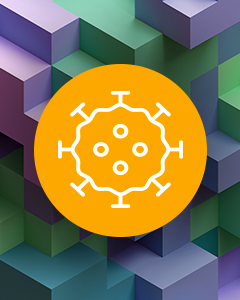 Scheduling in a Pandemic: How to Create Your School's Fall 2020 Schedule
Status: Open
Register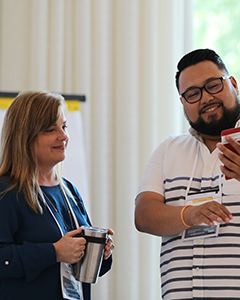 Mastering Enrollment Management
Status: Open
Register