Date(s): - ●
Location: Minneapolis, MN
Examine your work as a new Middle School Dean and hone your approach to furthering your school's mission. Work alongside fellow Deans of Students and workshop leaders to better understand your students, set measurable goals, and return to your middle school with an action plan in hand.
This workshop is specifically for Middle School Deans of Students. We also offer a workshop for Upper School Deans of Students, taking place June 24-28, 2019 in Minneapolis.
Become a Dean of Students who is a mentor, coach, and advocate for your students first, and disciplinarian second. Learn how to help students navigate larger student communities and cope with the physical and emotional changes of puberty.
Work alongside fellow Middle School Deans and workshop leaders to develop an action plan with measurable goals that you can implement immediately on your return to school. Help your students transition from lower school to upper school with a positive and enriching middle school experience.
Takeaways:
Set measurable goals for the upcoming academic year and plan ways to incorporate them into your school culture.
Examine the philosophical roles and responsibilities of a Middle School Dean.
Proactively construct a positive student culture and learn how to mitigate disciplinary infractions before they occur.
Increase your visibility in the role of advocate, and balance this with your role of disciplinarian.
Develop the tools to create a common language with students, faculty, parents, and administration.
Review the factors that make an impact on middle schoolers, based on their development.
Establish a discipline plan that reflects your school's character and cultural values.
Develop an understanding of the adolescent brain and the overall impact on student wellness.
Who Should Attend:
New Middle School Deans or those looking for a fresh approach to old challenges should attend.
Joseph Moody
ISM Summer Institute Faculty | Middle School Dean of Student Life for Boys at The Lovett School
Expertise
Joseph supports The Lovett Middle School, helping create a community of active learners who benefit from academic challenges and emotional support.
Current Role
As Middle School Dean of Student Life for Boys. Joseph focuses on improving student programs, such as leadership programs, service days, and mentoring services. Outside of his role as Dean, he coaches football, wrestling, and track.
Prior Experience
Joseph taught and coached in public high schools in Georgia for 16 years before becoming a Middle School science teacher at The Lovett School in 2010.
Education
Joseph has been an educator since graduating from Presbyterian College in Clinton, South Carolina in 1994. He received his master's degree in psychology from Walden University in 2005 and has completed all but his dissertation for his Ph.D. in Clinical Psychology.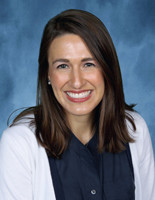 Maria C. Madden
ISM Summer Institute Faculty | Middle School Dean of Student Life for Girls at The Lovett School
Expertise
Maria helps middle school students discover how to think critically, communicate effectively, engage creatively, and collaborate purposefully.
Current Role
As Middle School Dean of Student Life for Girls, Maria oversees student life initiatives within the middle school. This includes student council, student interest clubs, and leadership programs.
Prior Experience
Mrs. Madden came to Lovett in 2007 and began teaching seventh and eighth grade Spanish. She has been in education since 2005.
Education
Maria received her bachelor's degree in Spanish and Latin American Studies at Furman University. She obtained her master's degree in Educational Leadership in 2012 and Specialist degree in Educational Leadership in 2013, both from Kennesaw State University.
Workshop Schedule (subject to adjustment)
(Continental breakfast is available starting at 7:00 a.m. and breaks are at 10:15 a.m. and 3:00 p.m. daily.)
Monday
7:00 - 8:30 Registration and Breakfast
8:30 – 10:15 Session One
10:15 – 10:30 Break
10:30 – 12:15 Session Two
12:15 – 1:15 Lunch with ISM
1:15 – 3:00 Session Three
3:00 – 3:15 Break
3:15 – 5:00 Session Four
5:00 – 5:30 General Session
5:30-6:00 Reception with ISM
6:00 Dinner with ISM
Tuesday
8:30–10:15 Session Five
10:15-10:30 Break
10:30-12:15 Session Six
12:15-1:15 Lunch with ISM
1:15-3:00 Session Seven
3:00-3:15 Break
3:15-5:00 Session Eight
5:00–6:00 Reception with ISM
Wednesday
8:30–10:15 Session Nine
10:15-10:30 Break
10:30-12:15 Session Ten
12:15-1:15 Lunch with ISM
1:15-3:00 Session Eleven
3:00-3:15 Break
3:15-5:00 Session Twelve
5:00–6:00 Reception with ISM
Thursday
8:30-10:15 Session Thirteen
10:15-10:30 Break
10:30-12:00 Session Eleven/Action Planning
Workshop Location
Radisson Blu Minneapolis Downtown 
35 South 7th Street 
Minneapolis, MN 55402 
612-339-4900
Group hotel reservation rate of $199 is available until June 3, 2019. Subject to availability. Please wait until the workshop status is 'confirmed' before making your travel and hotel arrangements.
ISM's room block is open for online reservations or for call in reservations, and below are the available options for your attendees to be able to make reservations:
Click RESERVE YOUR ROOM above or use the link provided to add to your website for your attendees to book reservations: http://www.radissonblu.com/reservation/itineraryEntrance.do?pacLink=Y&promoCode=ISM19&hotelCode=MPLS_DT
Access the booking window on our main webpage www.radissonbluminneapolis.com, choose the event dates (between June 21-30, 2019), and use the promotional code ISM19
 Call the hotel directly at 1-612-339-4900 and ask for the Independent School Management room block.
The Radisson Blu is pet-friendly. Please contact the hotel for details.
Travel
Delta Airlines is offering Advancement Academy attendees discounted fares. Click this link to get to Delta reservations. Fill in your departure city and destination (MSP). If the Meetings Event Code box is empty, use the Meeting Event Code NMSM8. You may also call Delta Meeting Network® at 1-800-328-1111, Monday through Friday, 7:00 a.m. to 7:30 p.m. (CT) and refer to Meeting Event Code: NMSM8.
American Airlines is offering Advancement Academy attendees discounted fares into Minneapolis (MSP). Visit aa.com and select your flights. At the bottom of the passenger info form, you will see "Promo Codes and accounts." Click "edit" and use code 3569DN. Then proceed to picking your seats.
Nearby transportation
Traveling in and around the Twin Cities is effortless with on-site self-parking and valet parking and a convenient location just 12 miles from the Minneapolis-St. Paul International Airport (MSP). If you don't feel like driving, the Nicollet Mall and the 5th Street light rail train station are only two blocks away.
Light rail train station - 2 blocks
How will ISM communicate workshop information with me?
It is essential that your school approves the following email addresses from ISM:
workshops@isminc.com
marie@isminc.com
tomi@isminc.com
You will be receiving all communication—including your confirmation email and access to your workshop's Google Drive account—from these emails.
What does my registration fee include?
All workshop materials, breakfasts, lunch or dinner daily, and social hours are included.
What is not included in my registration fee?
Hotel accommodations and travel expenses, other meals not noted.
What should I wear?
Meetings rooms are generally cold, as temperature control in meeting spaces and large convention centers is difficult. Please bring a sweater, jacket, or sweatshirt.
Summer temperatures average 79 to a low of 59. The classrooms and guest rooms are usually comfortable, but you may want to dress in layers in case the rooms are too warm or too cool for you. Dress is casual. Wear whatever is comfortable—jeans, sweat shirts, sweaters, etc. For current weather conditions, we recommend checking weather.com.
What should I bring?
You'll receive a letter from your workshop instructor letting you know what to bring. However, please bring a laptop or tablet for online access.
Where can I work out?
The Radisson Blu fitness center is positioned on the 17th floor to offer expansive views of the impressive Minneapolis skyline. You can hop on one of the bikes, cross-trainers and treadmills by Life Fitness while you catch up on your favorite shows on the individual 17-inch HDTVs. If your workout routine includes strength training, you'll find plenty of free weights and weight machines. For a more calming atmosphere, head to the adjoining movement studio, the ideal place to stretch or re-center with yoga and tai chi. When you're finished, the private male and female locker rooms include refreshing showers and personal digital lockers.
Can my special dietary requirements be met?
Absolutely. Just give the Workshops Department a call at 302-656-4944, and we'll make sure your needs are accommodated.
How much free time will I have?
There are periods before, between, and after workshop sessions for relaxation, recreation, and socializing.
Should I need medical or dental attention, where should I go?
Should you need medical attention in a non-emergency, notify ISM staff and the hotel staff. The hotel can recommend what facilities are available, and may be able to supply transportation. In an emergency, call 911.
Confirmation and Cancellation Policy
We will correspond with you through email as soon as your workshop is confirmed, no later than two weeks prior to its start date. Occasionally, we may be forced to cancel an unconfirmed, scheduled workshop due to insufficient registration. So we ask that you do not make non-refundable travel arrangements until you receive notice that your workshop is confirmed. (ISM will not be responsible for any change/cancellation charges assessed by your airline or travel agent.)
Tuition Payment and Cancellation Policy for In-Person, Group-based Programs
Tuition must be paid in full 10 business days prior to the start date of the in-person, group-based program. An attendee with a balance due on the start date will be denied entrance to the program until the balance is paid in full.
Cancellation requests must be made in writing by emailing workshops@isminc.com, faxing to 302-656-0647, or mailing to: Professional Development Coordinator, ISM, 1316 N. Union St., Wilmington, DE, 19806.
Cancellations received more than 15 business days prior to the start date of the program will be fully refunded. Gold Dollars will also be fully refunded.
There will be no refunds for cancellations made less than 15 business days before the start of the program. For registrations paid for with membership Gold Dollars, the member school will receive a 50% refund of Gold Dollars.
Non-payment of tuition or no-show to the event does not constitute a cancellation. Full tuition will be due and payable.
The Substitution Option and Wallet Option
Should an attendee need to cancel less than 15 days prior to the start date of the workshop, the school has two options to avoid penalty. Schools may also exercise these options at anytime for cancellations.
The school may substitute another employee.
The school may bank the funds for a future ISM registration. These funds must be applied to a professional development event within one year from the start date of the original workshop. After one year, the funds will be forfeited. To use banked funds, please call the Professional Development Coordinator at 302-656-4944 x152.
*We DO NOT accept enrollments from consultants.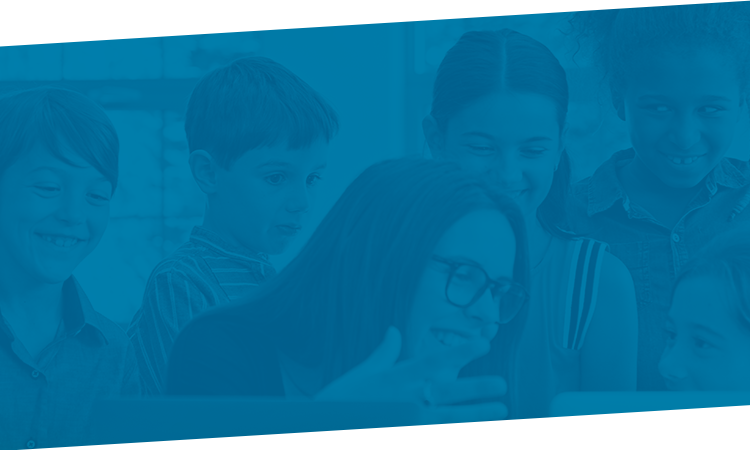 Our Guarantee
ISM believes in providing quality and excellence in all of our workshops and in ensuring the satisfaction of everyone who attends. Nearly 100% of our participants say they would recommend our workshops to their colleagues. If you are not satisfied with your workshop for any reason, ISM will credit the fee you paid toward another similarly priced workshop or will refund it.
If you have any questions, click below to send us an email.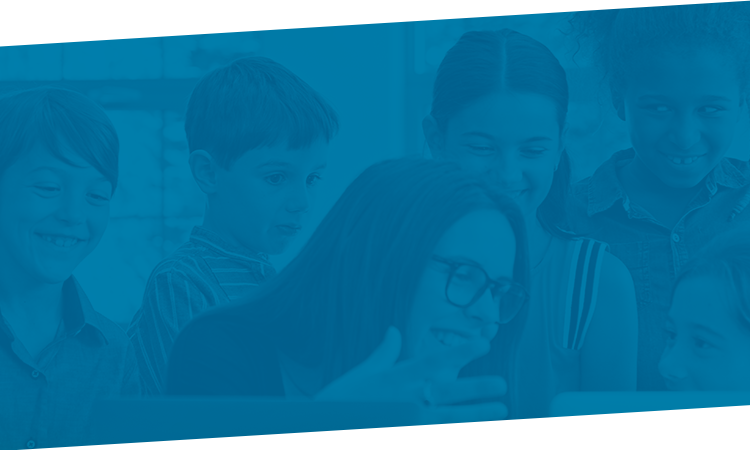 Exceptional Training for Private-School Leaders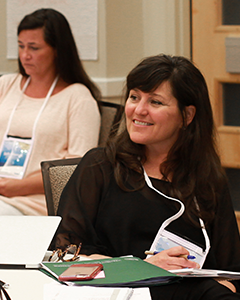 Mastering Enrollment Management
Status: Confirmed • Location: Philadelphia, PA
Register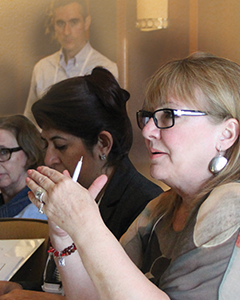 24th Annual Heads Retreat
Status: Open • Location: Tucson, AZ
Register