Online workshops from ISM
Our professional development events offer guidance, support, and insight to help you lead from a position of strength during this unprecedented time. Let's work together to ensure you're equipped to continue the 2020–21 school year with the research and strategies you need to take on any challenge.
Choose from more than 15 online workshops in every area of private school administration to develop new skills, gain confidence in your position, and lead with clarity in 2020 and beyond.
Walden School, CA
The instructors and materials are compelling and engaging. ISM clearly has a passion for research, the results, and supporting the long-range successes of its members and participating schools. 
Meredith King, Director of Finance and Operations
 
Maumee Valley Country Day School, OH
I did not understand the value when I signed up, and it is absolutely worth the time. It is worth [...] the money. It is worth coming with a team from your school so that you can collaborate and work together. I had no idea how valuable it would be, and I'm just thrilled that I'm able to be here.
Lynn Casto, Head of School
Canterbury School, IN
I had the best experience at ISM's New Development Director! I was blown away by the information and expertise. I am leaving the conference feeling so equipped and motivated to affect change and implement development best practice at my school. 
Jessica Morales, Director of Institutional Advancement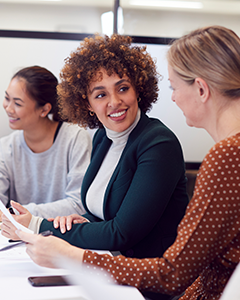 Date(s): 8/19/2021 — 1/20/2022 ● Status: Open
Feel confident in your new Headship with strategies and tactics backed by research and used by successful Heads. This six-month cohort is for attendees of ISM's New Heads Accelerator workshop or Dollars and Sense for School Heads workshop. Extend your time with ISM by engaging in monthly group sessions and one-on-one meetings with ISM Consultant Shannan Schuster from July through December to ensure your first years as a Head are successful.
$1,960.00
Platinum Members
$2,240.00 Gold $2,800.00 General & Silver