Date(s): - ●
Location: Houston, TX ●
Certification Credits: 20 IACP/20 BCP
Increase cash reserves, enrollment levels, and long-term viability. These are the goals at every school—and they are attainable if you have the right strategic financial plan. ISM's proven approach to strategic financial planning helps you experience financial success now, while positioning your school strongly for the future.
Increase cash reserves, enrollment levels, and long-term viability. These are the goals at every school—and they are attainable if you have the right strategic financial plan.
ISM's proven approach to strategic financial planning helps you experience financial success now, while positioning your school strongly for the future.
Takeaways:
Learn, use, and take home ISM's 13-line financial planning model to support your school's strategic plan.
Identify your critical, high-impact, strategic numbers and translate those into an understandable, user-friendly communications tool for your Board and Leadership Team.
Calculate your Stability Marker score using our proven criteria. (These are the items that strongly correlate to a school's ability to sustain excellence over time.)
Discover what your Stability Marker score implies for your school's future so you can take action now.
Understand ISM's research-based system for constructing a strategic plan and supporting your strategic financial plan to serve as your six-year framework, with the flexibility to adapt to subsequent yearly changes.
Who Should Attend:
New and veteran Board Presidents, Chairs of the Finance Committee and other key Board-committee leaders, School Heads, COOs, CFOs, Business Managers, and other senior administrators should attend.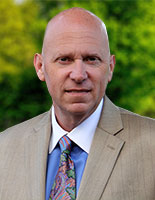 Terry L. Moore, BCP-E
ISM Executive Consultant
Expertise
Terry shares his expertise with private-independent schools in strategic planning and strategic financial planning, strategic performance analysis, effective school operation, fundraising, faculty evaluation and compensation, and financial aid.
Current Role
Terry has supported more than 200 schools on-site since 2002 through ISM, many multiple times. He also:
Writes for ISM's publications, including Ideas & Perspectives
Created the ISM FAST program (ISM's cutting-edge financial aid tool)
Speaks at various conferences including NBOA, NYSAIS, CAIS, FISBO, and AISNE
Leads ISM workshops and webinars
Terry recently completed a two and a-half year assignment at St. Mary's School, Aliso Viejo, CA. He served as the Head of Finance, Operations, and Advancement. During that assignment, he continued to consult with ISM.
Terry has over 30 years of experience in both the profit and not-for-profit sectors. His professional background includes expertise in all financial matters of independent schools. Further, he specializes in many aspects of operations, safety and security, marketing, and fundraising. Because of the specialized niche of independent schools, he enjoys helping schools explore their mission statement articulation.
Prior Experience
Terry's professional experience includes work at two independent schools. In addition to St. Mary's School, Terry was also at Trinity Academy of Raleigh, NC where he was a founder and served on the Board of Directors for six years, after which he was asked to become the Director of Administrative Services.
Additionally, Terry has served on the Board of several non-profits and the Vestry of two Episcopal Churches.
Education
Terry earned a BS degree from East Carolina University, Greenville, NC, and has done graduate work at Regis University, Denver, CO.
WORKSHOP SCHEDULE
Saturday
7:15–8 a.m. Breakfast and registration
8–9:45 a.m. Session I
9:45–10 a.m. Break
10 a.m.–12 p.m. Session II
12–1:15 p.m. Lunch with ISM
1:15–3 p.m. Session III
3–3:15 p.m.Break
3:15–4:30 p.m. Session IV
Sunday
7:15–8 a.m. Breakfast
8–9:45 a.m. Session V
9:45–10:00 a.m. Break
10:00 a.m.–12 p.m. Session V
Workshop Location
DoubleTree by Hilton Hotel Houston by the Galleria
5353 Westheimer Road
Houston, TX 77056
713-585-2712
Group hotel reservation rate of $109 is available until December 26, 2019. Subject to availability. Please wait until the workshop status is 'confirmed' before making your travel and hotel arrangements.
Getting There
To make reservations at the Doubletree, click the RESERVE YOUR ROOM button. If you have any issues, please contact workshops@isminc.com or call us at 302-656-4944.
By plane: Houston is serviced by George Bush Intercontinental Airport (IAH) and William P. Hobby Airport (HOU) as part of the Houston Airport system, Visit https://www.fly2houston.com for details on carriers and ground transportation to the hotel.
Delta Airlines is also offering workshop attendees discounted fares. Click Delta Meetings Network. You may also call Delta Meeting Network® at 1.800.328.1111* Monday–Friday, 7:00 a.m. – 7:30 p.m. (CT). Use Meeting Event Code NMSM8.
By car: For maps and directions click here. Self-parking is $25 for hotel guests and $32 for valet. Hourly parking rates vary.
How will ISM communicate workshop information with me?
It is essential that your school approves the following email addresses from ISM:
workshops@isminc.com
marie@isminc.com
tomi@isminc.com
You will be receiving all communication—including your confirmation email and access to your workshop's Google Drive account—from these e-mails.
What does my registration fee include?
All workshop materials, breakfasts, lunch or dinner daily, and social hours are included.
What is not included in my registration fee?
Hotel accommodations and travel expenses, other meals not noted.
What should I wear?
Meetings rooms are generally cold, as temperature control in meeting spaces and large convention centers is difficult. Please bring a sweater, jacket, or sweatshirt.
The classrooms and guest rooms are usually comfortable, but you may want to dress in layers in case the rooms are too warm or too cool for you. Dress is casual. Wear whatever is comfortable—jeans, sweat shirts, sweaters, etc. For current weather conditions, we recommend checking weather.com.
What should I bring?
You'll receive a letter from your workshop instructor letting you know what to bring. However, please bring a laptop or tablet for online access.
Can my special dietary requirements be met?
Absolutely. Just give the Workshops Department a call at 302-656-4944, and we'll make sure your needs are accommodated.
How much free time will I have?
There are periods before, between, and after workshop sessions for relaxation, recreation, and socializing.
Should I need medical or dental attention, where should I go?
Should you need medical attention in a non-emergency, notify ISM staff and the hotel staff. The hotel can recommend what facilities are available, and may be able to supply transportation. In an emergency, call 911.
Confirmation and Cancellation Policy
We will correspond with you through email as soon as your workshop is confirmed, no later than two weeks prior to its start date. Occasionally, we may be forced to cancel an unconfirmed, scheduled workshop due to insufficient registration. So we ask that you do not make non-refundable travel arrangements until you receive notice that your workshop is confirmed. (ISM will not be responsible for any change/cancellation charges assessed by your airline or travel agent.)
Tuition Payment and Cancellation Policy for In-Person, Group-based Programs
Tuition must be paid in full 10 business days prior to the start date of the in-person, group-based program. An attendee with a balance due on the start date will be denied entrance to the program until the balance is paid in full.
Cancellation requests must be made in writing by emailing workshops@isminc.com, faxing to 302-656-0647, or mailing to: Professional Development Coordinator, ISM, 1316 N. Union St., Wilmington, DE, 19806.
Cancellations received more than 15 business days prior to the start date of the program will be fully refunded. Gold Dollars will also be fully refunded.
There will be no refunds for cancellations made less than 15 business days before the start of the program. For registrations paid for with membership Gold Dollars, the member school will receive a 50% refund of Gold Dollars.
Non-payment of tuition or no-show to the event does not constitute a cancellation. Full tuition will be due and payable.
The Substitution Option and Wallet Option
Should an attendee need to cancel less than 15 days prior to the start date of the workshop, the school has two options to avoid penalty. Schools may also exercise these options at anytime for cancellations.
The school may substitute another employee.
The school may bank the funds for a future ISM registration. These funds must be applied to a professional development event within one year from the start date of the original workshop. After one year, the funds will be forfeited. To use banked funds, please call the Professional Development Coordinator at 302-656-4944 x152.
*We DO NOT accept enrollments from consultants.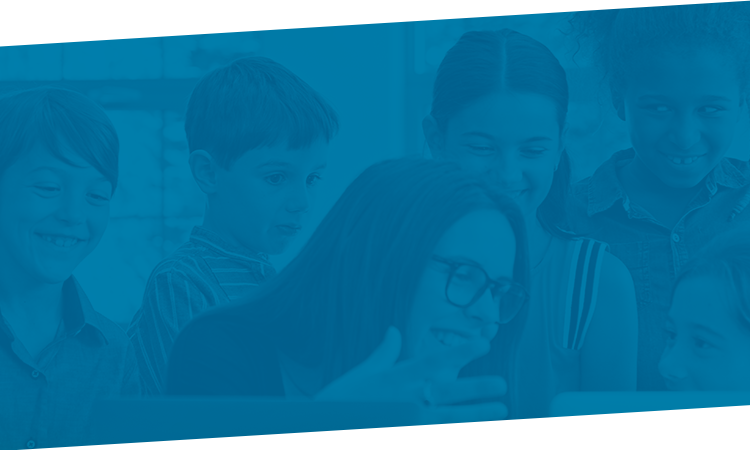 Our Guarantee
ISM believes in providing quality and excellence in all of our events and in ensuring the satisfaction of everyone who attends. Nearly 100% of our participants say they would recommend our events to their colleagues. If you are not satisfied with your event for any reason, ISM will credit the fee you paid toward another similarly priced workshop or will refund it.
If you have any questions, click below to send us an email.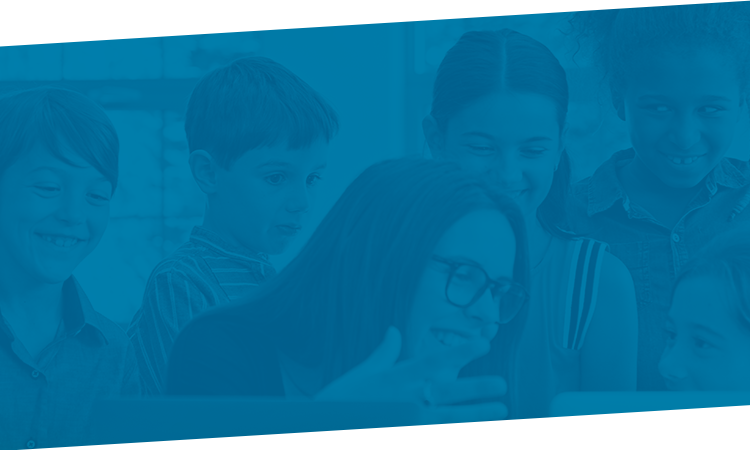 Upcoming Workshops and Events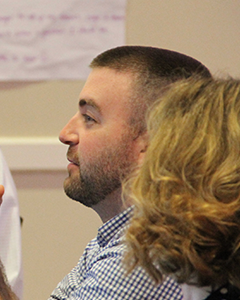 Financial Aid Mastery: How to Strategically Use Financial Aid to Grow Your School
Status: Confirmed • Location: San Diego, CA
Register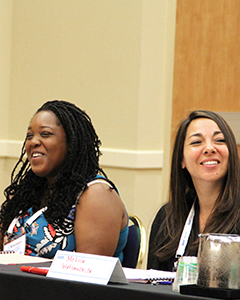 Mastering Enrollment Management
Status: Confirmed • Location: San Diego, CA
Register