Date(s): - ●
Location: Philadelphia, PA
Explore how to create a Leadership Team that communicates effectively, relates cohesively, and exceeds its goals. You'll discover how to pursue team excellence with strategies for managing up, down, and sideways to reap the results of strong cultures, healthy teams, clear purpose, and powerful relationships.
Early Bird Discounts end 4/17/2020!
Lock in your Early Bird Savings with a fully refundable $600 deposit. Call to register: 302-656-4944.
Standard Pricing: $3,169 Gold Members // $3,728 General // $2,289 Second Person
A COVID-19 Update: ISM Events
We're here to answer your questions and concerns during the COVID-19 outbreak. However, we ask that you please email our team at workshops@isminc.com and we'll respond to you as soon as possible. Thank you for your patience during this time.

For more information, please visit our COVID-19 resources page.
Many Leadership Teams struggle with clear communication and fostering trust among members. Discover how healthy teams function and how to help your team grow through current research, active learning, and real-life examples. Examine strategies to increase the effectiveness of the relationships you have, hone your communication rhythms, and approach conflict with confidence.
Explore the benefits of powerful partnerships embedded in mission-appropriate strategies as you manage up, down, and sideways. Leave the workshop with an action plan that you can implement immediately upon your return to school.
Takeaways:
Determine how to create powerful partnerships with colleagues to better support your students.
Explore how to confront conflict and have difficult conversations from a place of calmness and clarity.
Discover how to build positive relationships, healthy cultures, and connected teams.
Define your purpose and how it impacts your role in building high-performing teams. 
Learn about effective communication rhythms and how you can apply them to your everyday work.
Develop an action plan of key steps you can take away to strengthen your school's teams.
Who Should Attend:
Any school leader, whether you're a Head, Academic Leader, Advancement Professional and Business Officer, will benefit from this workshop and should attend.
Kathy Christoph
ISM Summer Institute Faculty
Expertise
An ISM workshop instructor since 1995, Kathy provides leadership insight at the middle school level. Her special expertise is in change initiatives around issues pertaining to adolescents.
Current Role
As former Head of Middle School at Dwight-Englewood School, NJ, Kathy oversaw the middle school program. She was instrumental in creating teams for teachers and students, implementing flexible block scheduling, instituting daily advisory, and bringing the entire middle school community together every day for announcements. The curriculum is delivered in a variety of ways, from traditional to interdisciplinary to integrated. Different learning styles were addressed, as were alternative assessment methods and multiple intelligences.
Prior Experience
Kathy formally served as the Head of Pen Ryn School, PA. She was also Head of the Middle School at Columbus School for Girls, OH, and The Tatnall School, DE. Under her direction, each school developed a mission and framework that reflects recommended strategies of exemplary middle schools.
Kathy also served as a teacher at Orchard Country Day School, IN, where she led the team that developed the school's interdisciplinary approach to curriculum and the implementation of flexible block scheduling.
She has presented at the NMSA National Convention as well as the Nuts and Bolts Symposium in Boulder, CO.
Education
Kathy has a master's degree and a bachelor's degree from Indiana University and has completed all coursework toward an Ed.D. degree from Indiana University.
Matthew Stuart
ISM Summer Institute Faculty | Head of School at The Caedmon School
Expertise
Matthew shares in expertise in overseeing middle school operations, including hiring and evaluating faculty, mentoring and professional development, and facilitating curriculums.
Current Role
Matthew has served as Head of School at The Caedmon School since 2012. He is responsible for ensuring all operations align with school's mission and best serve its students.
Prior Experience
Matthew served as Head of Middle School at The Town School, NY, before joining Caedmon. He was also previously Director of the Middle School at the National Cathedral School, DC, and a Department Head at The Spence School, NY, directing a K–12 performing arts department. Prior to joining Spence, Matthew directed the middle school drama program at The Hewitt School, NY, and was a professional theatre director in New York City.
Selected as a Joseph Klingenstein Fellow in 1998–99 and a NAIS/E.E. Ford Fellow in 2004, Matthew has presented at a number of conferences, including NAIS, NYSAIS, AIMS, ACIS, and NAES, on curriculum and other topics.
Education
Matthew holds a master's degree in education administration from Columbia University, NY, and a bachelor's degree from Syracuse University, NY.
Workshop Schedule (subject to adjustment)
(Continental breakfast is available starting at 7:00 a.m. and breaks are at 10:15 a.m. and 3:00 p.m. daily.)
Monday
7:00 - 8:30 Registration and Breakfast
8:30 – 10:15 Session One
10:15 – 10:30 Break
10:30 – 12:15 Session Two
12:15 – 1:15 Lunch with ISM
1:15 – 3:00 Session Three
3:00 – 3:15 Break
3:15 – 5:00 Session Four
5:00 – 5:30 General Session
5:30-6:00 Reception with ISM
6:00 Dinner with ISM
Tuesday
8:30–10:15 Session Five
10:15-10:30 Break
10:30-12:15 Session Six
12:15-1:15 Lunch with ISM
1:15-3:00 Session Seven
3:00-3:15 Break
3:15-5:00 Session Eight
5:00–6:00 Reception with ISM
Wednesday
8:30–10:15 Session Nine
10:15-10:30 Break
10:30-12:15 Session Ten
12:15-1:15 Lunch with ISM
1:15-3:00 Session Eleven
3:00-3:15 Break
3:15-5:00 Session Twelve
5:00–6:00 Reception with ISM
Thursday
8:30-10:15 Session Thirteen
10:15-10:30 Break
10:30-12:00 Session Fourteen/Action Planning
Workshop Location
The Hilton Philadelphia at Penn's Landing
201 South Columbus Boulevard 
Philadelphia, PA 19106 
215-521-6565
The Hilton Philadelphia at Penn's Landing is on the Delaware River, adjacent to the Independence Seaport Museum and summer activities along the river. It is within walking distance to historic Old City Philadelphia. 
A group hotel reservation rate of $219 is available until June 15, 2020. Subject to availability. Please wait until the workshop status is 'confirmed' before making your travel and hotel arrangements.
Make your hotel reservations by:
Reserving your room online
Calling 215-521-6500 and let then know you are with ISM or Independent School Management Summer Institute
The Hilton Penns Landing is pet-friendly. Please contact the hotel for details.
Travel
Airline Information
Delta Air Lines is pleased to offer special discounts for Independent School Management. Please click here to book your flights. 
You may also call the Delta Meeting Network® at 1.800.328.1111* Monday–Friday, 7:00 a.m. – 7:30 p.m. (CT) and refer to Meeting Event Code NMU5P.
Getting there from Philadelphia International Airport
DIRECTIONS: Take the Philadelphia ramp on the left to merge onto I-95 N. Take exit 20 for Columbus Blvd. Turn left onto S Columbus Blvd. Hotel will be on the right.
Distance from Hotel: 11.7 miles
Drive Time: 15 minutes
How will ISM communicate workshop information with me?
It is essential that your school approves the following email addresses from ISM:
workshops@isminc.com
marie@isminc.com
You will be receiving all communication—including your confirmation email and access to your workshop's Google Drive account—from these e-mails.
What does my registration fee include?
All workshop materials, breakfasts, lunch or dinner daily, and social hours are included.
What is not included in my registration fee?
Hotel accommodations and travel expenses, other meals not noted.
What should I wear?
Meetings rooms are generally cold, as temperature control in meeting spaces and large convention centers is difficult. Please bring a sweater, jacket, or sweatshirt.
Summer temperatures average mid-80s to a low of 65. It can get quite hot—into the 90s—and humid. The classrooms and guest rooms are usually comfortable, but you may want to dress in layers in case the rooms are too warm or too cool for you. Dress is casual. Wear whatever is comfortable—jeans, sweat shirts, sweaters, etc. For current weather conditions, we recommend checking weather.com.
What should I bring?
You'll receive a letter from your workshop instructor letting you know what to bring. However, please bring a laptop or tablet for online access.
Where can I work out?
The Hilton Penns Landing offers a fitness center and a pool, as well as bicycle rentals. Since the hotel is located on the river, you have easy access to walking in Old City, as well as on the riverfront.
Can my special dietary requirements be met?
Absolutely. Just give the Workshops Department a call at 302-656-4944, and we'll make sure your needs are accommodated.
How much free time will I have?
There are periods before, between, and after workshop sessions for relaxation, recreation, and socializing.
Should I need medical or dental attention, where should I go?
Should you need medical attention in a non-emergency, notify ISM staff and the hotel staff. The hotel can recommend what facilities are available, and may be able to supply transportation. In an emergency, call 911.
COVID-19 (Novel Coronavirus) Update
We take the health and safety of our school leaders seriously.
ISM fully anticipates holding our upcoming events, including Summer Institute and Advancement Academy, successfully. That said, we're planning for every possibility.
In order to ensure the best experience, we want you to know that we take the health and safety of our participants seriously. ISM will proactively engage with our attendees with needed updates to minimize any disruption to their experience.
You are welcome to reserve your seat and lock in Early Bird pricing for an upcoming Summer Institute workshop or Advancement Academy with a refundable $600 deposit. Once you've reserved your seat, please make sure your workshop is confirmed before making travel arrangements. Make your deposit by calling in to our workshops department at 302-656-4944 or emailing workshops@isminc.com.
Should ISM cancel an event, we ensure a 100% money-back guarantee for all registrants—so you can buy with confidence. You can feel free to direct any questions to our contact form.
Confirmation and Cancellation Policy
We will correspond with you through email as soon as your workshop is confirmed, no later than two weeks prior to its start date. Occasionally, we may be forced to cancel an unconfirmed, scheduled workshop due to insufficient registration. So we ask that you do not make non-refundable travel arrangements until you receive notice that your workshop is confirmed. (ISM will not be responsible for any change/cancellation charges assessed by your airline or travel agent.)
Tuition Payment and Cancellation Policy for In-Person, Group-based Programs
Tuition must be paid in full 10 business days prior to the start date of the in-person, group-based program. An attendee with a balance due on the start date will be denied entrance to the program until the balance is paid in full.
Cancellation requests must be made in writing by emailing workshops@isminc.com, faxing to 302-656-0647, or mailing to: Professional Development Coordinator, ISM, 1316 N. Union St., Wilmington, DE, 19806.
Cancellations received more than 15 business days prior to the start date of the program will be fully refunded. Gold Dollars will also be fully refunded.
There will be no refunds for cancellations made less than 15 business days before the start of the program. For registrations paid for with membership Gold Dollars, the member school will receive a 50% refund of Gold Dollars.
Non-payment of tuition or no-show to the event does not constitute a cancellation. Full tuition will be due and payable.
The Substitution Option and Wallet Option
Should an attendee need to cancel less than 15 days prior to the start date of the workshop, the school has two options to avoid penalty. Schools may also exercise these options at anytime for cancellations.
The school may substitute another employee.
The school may bank the funds for a future ISM registration. These funds must be applied to a professional development event within one year from the start date of the original workshop. After one year, the funds will be forfeited. To use banked funds, please call the Professional Development Coordinator at 302-656-4944 x152.
*We DO NOT accept enrollments from consultants.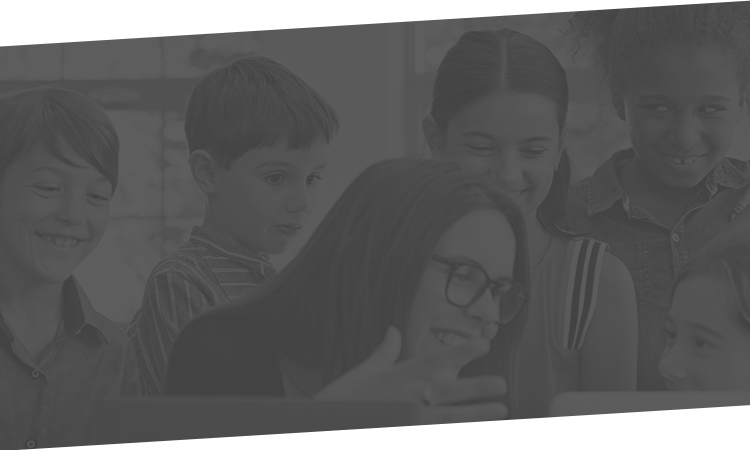 Our Guarantee
ISM believes in providing quality and excellence in all of our events and in ensuring the satisfaction of everyone who attends. Nearly 100% of our participants say they would recommend our events to their colleagues. If you are not satisfied with your event for any reason, ISM will credit the fee you paid toward another similarly priced workshop or will refund it.
If you have any questions, click below to send us an email. 
Register for your workshop online by filling out the form below. If you'd prefer to register by mail, download our registration form.
If you are registering with a team from your school, fill out one person's information below, add it to your cart, and select "Add Another Attendee" from the cart menu.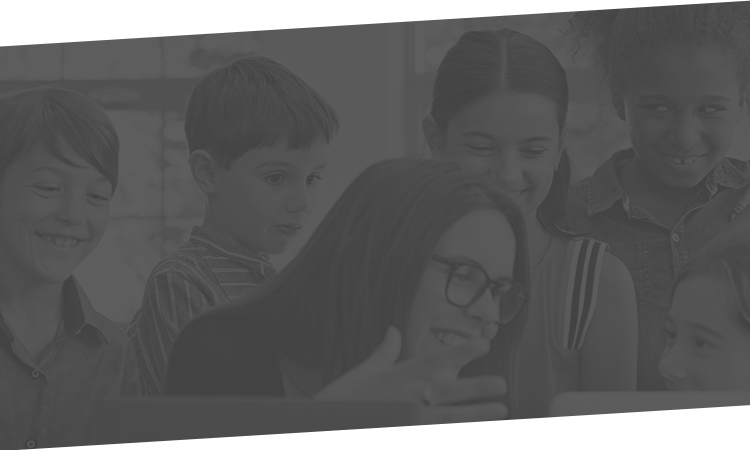 Upcoming Workshops and Events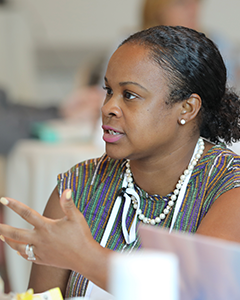 Support Student Success With Faculty Growth and Evaluation Teachers Love!
Status: Confirmed
Register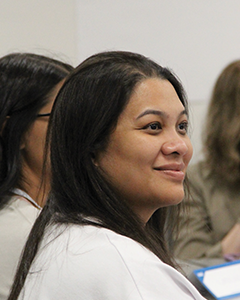 Advancement Academy
Status: Confirmed • Location: Philadelphia, PA
Register