Date(s): ●
Time: 3:30pm ET
The truth is that exploring one's racial identity is uncomfortable work. But it's a vital step toward becoming an anti-racist educator, school leader, or Trustee. This is especially true for white educators who benefit from the managerial structures that have evolved in the world of education.
This two-part webinar will help white educators explore their own racial identity. This understanding will then enable them to work more confidently in achieving their school's diversity, equity, and inclusion goals.

Watch every ISM webinar run between March 1 and August 31, 2020 for only $880. Learn more. 
Do you find yourself wondering what active role you can play in becoming an anti-racist educator, school leader, or Trustee?
Do you struggle with understanding how your racial identity plays a role in helping or hindering your institution's journey to become more anti-racist in culture and practice?
Do you feel overwhelmed when you ask yourself: Where do I, as a white individual, start with this work? How can I prepare myself to make meaningful social change in my school and in my wider communities?
This two-part webinar will help you examine how the white racial identity has affected the educational landscape. With this knowledge, you'll be better equipped to apply a nuanced and personal sociological analysis to determine if systemic racism is operating within your school's policies and practices.
We'll also discuss how to bring this knowledge to your fellow teachers and administrators by creating a school-based cohort so you can do this work together.
This is a two-part webinar.
On Wednesday, August 5, we'll present a 60-minute webinar on self-reflection. After this presentation, you'll be assigned homework to reflect on your racial identity. You'll return a week later to explore what you have uncovered.
On Wednesday, August 12, we'll show you how to use this newfound knowledge at your school in a follow-up webinar. The second 60-minute webinar will detail how faculty can organize to create anti-racist professional working groups to support one another to achieve your school's diversity, equity, and inclusion goals.
In these two webinars, you will:
explore how your unintended bias can impact your work as an educator and what you can do to change it;
determine how to create a framework for diversity, equity, and inclusion that articulates and provides meaningful guidance for providing an equitable school environment; and
build the capacity for your school to move toward becoming an actively anti-racist multicultural institution.
This webinar is great for:
All school leaders.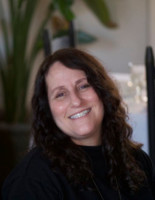 Randy Clancy
Racial Justice Educator and Trainer
Randy believes that white people must study whiteness if we want to be effective, accountable, and responsible partners to People of Color in challenging racism. She is grateful to the People of Color and white people in her racial justice community who inspire her to dig deeper into the history of white supremacy and uncover its impact on her experience as a white cis woman in the United States.
Randy is committed to doing better daily by studying, reflecting on, and embracing the vulnerability that comes with bringing her internalized racism to light. She is happiest when she is cooking for her family and loved ones.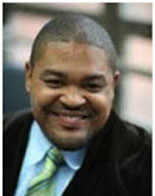 Ramón Javier
Director of Diversity and Community, Trinity School
Born and raised in the Washington Heights section of New York City, Ramón is a life-long New Yorker, proud of his Afro-Latino roots. A member of Prep for Prep's contingent XI, Ramón graduated from The Hackley School, Williams College and received his MA. & Ed.M in Psychological Counseling from Teachers College, Columbia University.

After college, Ramón worked in law and advertising, but his passion for helping kids led him to education. He worked for Prep for Prep, The TEAK Fellowship, and KIPP NYC in a variety of roles. Currently, Ramon is the Director of Diversity and Community at Trinity School.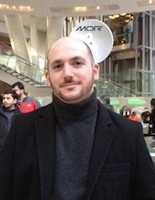 Matthew Reininger
Director of Educational Technology, Trinity School
As the Director of Educational Technology, Matt is responsible for the leadership of the divisional Educational Technology Coordinators at Trinity School. He develops, implements, and evaluates educational technology policy and device strategy for the school community. He has also served as a Diversity Coordinator since 2014. In this function, he coordinates and facilitates the development and implementation of general diversity, identity, and anti-bias programming for both faculty and students. He is the lead organizer and faculty advisor to the Student Diversity Leadership Council.
Matt established a new organizational structure for student affinity groups and leadership selection processes. He was also a founding team member of Trinity's first White Anti-Racist Educators Affinity (WARE) group. Matt has been working in private schools since 2006. He received his MA from Teachers College of Columbia University and BA from Emory University.
If several of us at the school want to attend the webinar, do we each have to register and pay?
If two or more people at your school want to attend the webinar in the same location (for example, in a conference room with one monitor), then you only need to register and pay for one person who will receive the email and link. If you have people in remote locations, each person will need to register and pay separately. Essentially, a registration and payment gives you one link to the webinar.
Will I receive a reminder about the webinar I've just purchased?
Yes. A message will be sent to the email address you registered one or two days before the run date. You will receive a link to the webinar as well as PDF slides of the presentation you will be attending.
What happens if I miss my webinar? Will the fee be refunded?
If you've missed your scheduled webinar, don't panic—you will automatically receive a link to the recorded webinar, barring any technical difficulties that prevent us from recording the session.
Will I receive a recorded version of the webinar after it concludes?
Yes, a recording of your webinar will be sent 24–48 hours after the recording concludes. 
What if I have questions about the presentation? Whom do I contact?
You will be able to type questions, thoughts, and concerns in the communication box throughout the webinar. Each webinar allows 15 minutes for answering questions.
Confirmation and Cancellation Policy
We will correspond with you through email as soon as your workshop is confirmed, no later than two weeks prior to its start date. Occasionally, we may be forced to cancel an unconfirmed, scheduled workshop due to insufficient registration. So we ask that you do not make non-refundable travel arrangements until you receive notice that your workshop is confirmed. (ISM will not be responsible for any change/cancellation charges assessed by your airline or travel agent.)
Tuition Payment and Cancellation Policy for In-Person, Group-based Programs
Tuition must be paid in full 10 business days prior to the start date of the in-person, group-based program. An attendee with a balance due on the start date will be denied entrance to the program until the balance is paid in full.
Cancellation requests must be made in writing by emailing workshops@isminc.com, faxing to 302-656-0647, or mailing to: Professional Development Coordinator, ISM, 1316 N. Union St., Wilmington, DE, 19806.
Cancellations received more than 15 business days prior to the start date of the program will be fully refunded. Gold Dollars will also be fully refunded.
There will be no refunds for cancellations made less than 15 business days before the start of the program. For registrations paid for with membership Gold Dollars, the member school will receive a 50% refund of Gold Dollars.
Non-payment of tuition or no-show to the event does not constitute a cancellation. Full tuition will be due and payable.
The Substitution Option and Wallet Option
Should an attendee need to cancel less than 15 days prior to the start date of the workshop, the school has two options to avoid penalty. Schools may also exercise these options at anytime for cancellations.
The school may substitute another employee.
The school may bank the funds for a future ISM registration. These funds must be applied to a professional development event within one year from the start date of the original workshop. After one year, the funds will be forfeited. To use banked funds, please call the Professional Development Coordinator at 302-656-4944 x152.
*We DO NOT accept enrollments from consultants.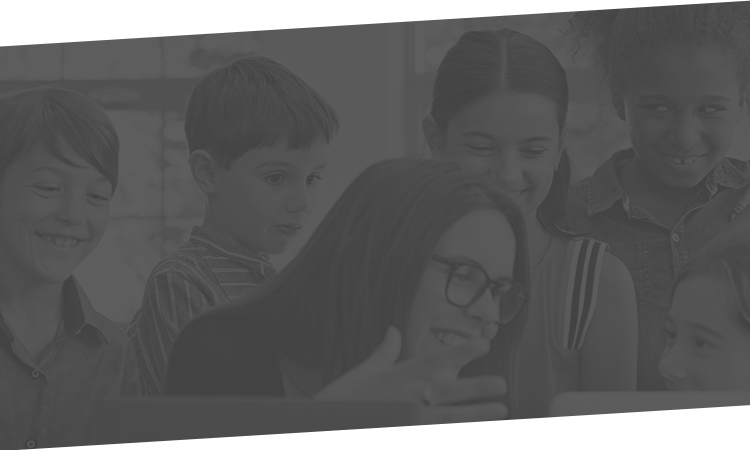 Our Guarantee
ISM believes in providing quality and excellence in all of our events and in ensuring the satisfaction of everyone who attends. Nearly 100% of our participants say they would recommend our events to their colleagues. If you are not satisfied with your event for any reason, ISM will credit the fee you paid toward another similarly priced workshop or will refund it.
If you have any questions, click below to send us an email.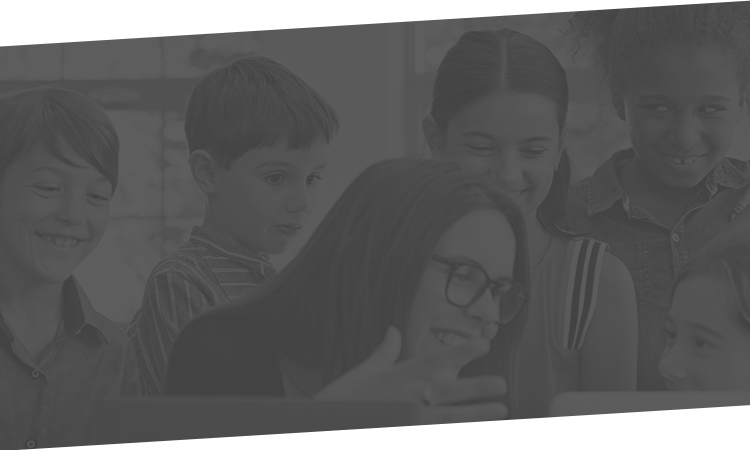 Upcoming Workshops and Events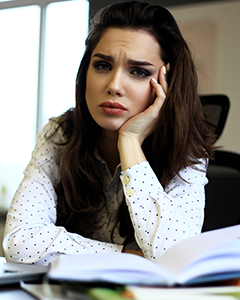 Strategies and Tactics to Help Teachers Avoid Burnout
Status: Confirmed
Register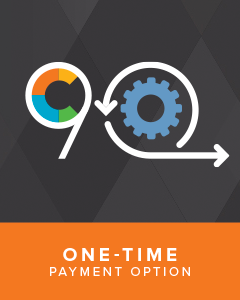 Road Map to Campus Reopening: A 90-Day Program—Full Pay
Status: Confirmed
Register