Date(s): ●
Time: 3:00pm ET
Whether you are running a highly successful annual giving program or just starting out, you know that you can't create your Case for Giving for next year's campaign without accounting for how your school community has transformed over the past few months.
This webinar will address what your school leaders should consider as you reformulate your next Case for Giving, how you define the compelling elements that inspire giving, and more.

Watch every ISM webinar run between March 1 and August 31, 2020 for only $880. Learn more. 
The best donor-centered annual giving programs make their Case for Giving based on your donors' perspective and their values and interests.
How do you identify those characteristics of your school that inspire donor support?
How have those characteristics transformed since the beginning of the crisis?
What are some of the best ways to tell your story in the midst of social distancing?
Join us for the answers to these questions and more.
You will:
learn how to uncover the values and interests of your donors;
explore how to discern the important qualities of your school that inspire your donors to give; and
begin to create your plan for telling your story in compelling and articulate ways.
This webinar is great for:
Annual Fund Directors, Development Directors, School Heads, and Development Committee Chairs.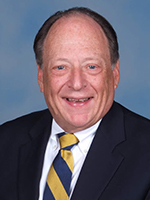 Michael Christopher, IAP-L
ISM Consultant 
Expertise
Michael shares his expertise in building comprehensive development programs from the ground up. He believes a successful development program has solid operations, strong annual funds, proactive constituent cultivation, and robust communication and marketing programs.
Current Role
As a member of ISM's Advancement Team, Michael:
Serves on the ISM Advancement Academy faculty
Acts as a member of the ISM Summer Institute faculty
Authors and co-authors articles for ISM publications, including Ideas & Perspectives
Presents national education conferences, including CASE-NAIS, APC, ISAS, NAIS, and NAES
Assists schools with development, planning, governance, and school identity as an ISM Consultant
He holds the Leader Certification through ISM's International Advancement Program (IAP−L) .
Prior Experience
Michael previously served as the Assistant Headmaster for Development at Lausanne Collegiate School in Memphis, Tennessee, a PK–12 International Baccalaureate World School of 860 students.
At Lausanne, Michael rebuilt the development program, oversaw development of alumni programs, built planned giving offerings, instituted a major gifts effort, and ran two capital campaigns. In doing so, he restructured the staff, created a culture of philanthropy within a highly diverse community, and supported the Board with three major strategic planning efforts.
Michael oversaw the incorporation and serves on the Board of Lausanne Learning, Inc., a non-profit educational services organization that supports the financial aid programs at Lausanne Collegiate School.
Michael has served as the Director of Development at Greensboro Day School and Holland Hall School in Tulsa, OK. He started his career in school advancement at the St. Louis Conservatory of Music, where he was Associate Dean for 15 years.
Education
He has a master's degree from the University of Iowa and a bachelor's degree in music from Cornell College (IA).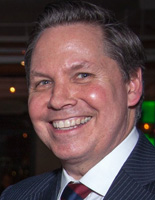 L.J. Mitchell, IAP-L
ISM Advancement Consultant | Director of Development at The Calhoun School
Expertise
L.J. provides expertise in development for private-independent schools, specifically building the annual fund and hosting special events fundraising.
Current Role
In July 2018, L.J. joined The Calhoun School in New York City as Director of Development. With ISM, he:
Leads or co-leads Summer Institute workshops on the annual fund and the development office
Teaches and mentors advancement professionals during ISM's weeklong summer Advancement Academy
Conducts annual fund action plan and volunteer training consultations
Assists ISM on Feasibility Study assignments, in particular working with clients to craft their campaign case statements
He holds the Leader Certification through ISM's International Advancement Program (IAP−L).
L.J. has presented at conferences for CASE-NAIS (2015, 2014-Stellar Speaker), NYSAIS, and The Episcopal Church of the United States. He continues to serve on the Board of Trustees for Mary McDowell Friends School in Brooklyn, NY.
Prior Experience
Most recently, L.J. served for four years as the Director of Advancement at Little Red School House & Elisabeth Irwin High School in New York City, a 14-year progressive program for 650 students. Since joining the school in July 2014, LREI experienced record-setting annual giving results in annual fund, special events, and endowment campaign fundraising.
During the school year 2013-14, L.J. was Director of Development at Seacrest Country Day School, a PK-12 college preparatory school for 450 students in Naples, FL. In that one year under L.J.'s leadership, the annual fund increased 185%.
Before joining Seacrest in July 2013, L.J. was the Director of Development for Mary McDowell Friends School in New York City, a K–12 independent Quaker school in Brooklyn that serves 390 students with learning disabilities. L.J. joined the school in 2008 as its first Director of Development. During his five-year tenure, the annual fund doubled and the school tripled its capital campaign dollars.
From 2005–2008, L.J. was Director of Development at The Churchill School and Center in New York City, which serves 400 students with learning disabilities in grades K–12. There, he exceeded his annual fund goal by $200,000 each year, for a total increase of 45% over three years. He supervised a $10 million endowment campaign for faculty enrichment, raised within a one-year period.
Education
L.J. earned his master's degree in fine arts from the American Conservatory Theater, CA; his juris doctorate from Suffolk University Law School, MA; and his bachelor's degree from College of the Holy Cross, MA.
If several of us at the school want to attend the webinar, do we each have to register and pay?
If two or more people at your school want to attend the webinar in the same location (for example, in a conference room with one monitor), then you only need to register and pay for one person who will receive the email and link. If you have people in remote locations, each person will need to register and pay separately. Essentially, a registration and payment gives you one link to the webinar.
Will I receive a reminder about the webinar I've just purchased?
Yes. A message will be sent to the email address you registered one or two days before the run date. You will receive a link to the webinar as well as PDF slides of the presentation you will be attending.
What happens if I miss my webinar? Will the fee be refunded?
If you've missed your scheduled webinar, don't panic—you will automatically receive a link to the recorded webinar, barring any technical difficulties that prevent us from recording the session.
Will I receive a recorded version of the webinar after it concludes?
Yes, a recording of your webinar will be sent 24–48 hours after the recording concludes. 
What if I have questions about the presentation? Whom do I contact?
You will be able to type questions, thoughts, and concerns in the communication box throughout the webinar. Each webinar allows 15 minutes for answering questions.
Confirmation and Cancellation Policy
We will correspond with you through email as soon as your workshop is confirmed, no later than two weeks prior to its start date. Occasionally, we may be forced to cancel an unconfirmed, scheduled workshop due to insufficient registration. So we ask that you do not make non-refundable travel arrangements until you receive notice that your workshop is confirmed. (ISM will not be responsible for any change/cancellation charges assessed by your airline or travel agent.)
Tuition Payment and Cancellation Policy for In-Person, Group-based Programs
Tuition must be paid in full 10 business days prior to the start date of the in-person, group-based program. An attendee with a balance due on the start date will be denied entrance to the program until the balance is paid in full.
Cancellation requests must be made in writing by emailing workshops@isminc.com, faxing to 302-656-0647, or mailing to: Professional Development Coordinator, ISM, 1316 N. Union St., Wilmington, DE, 19806.
Cancellations received more than 15 business days prior to the start date of the program will be fully refunded. Gold Dollars will also be fully refunded.
There will be no refunds for cancellations made less than 15 business days before the start of the program. For registrations paid for with membership Gold Dollars, the member school will receive a 50% refund of Gold Dollars.
Non-payment of tuition or no-show to the event does not constitute a cancellation. Full tuition will be due and payable.
The Substitution Option and Wallet Option
Should an attendee need to cancel less than 15 days prior to the start date of the workshop, the school has two options to avoid penalty. Schools may also exercise these options at anytime for cancellations.
The school may substitute another employee.
The school may bank the funds for a future ISM registration. These funds must be applied to a professional development event within one year from the start date of the original workshop. After one year, the funds will be forfeited. To use banked funds, please call the Professional Development Coordinator at 302-656-4944 x152.
*We DO NOT accept enrollments from consultants.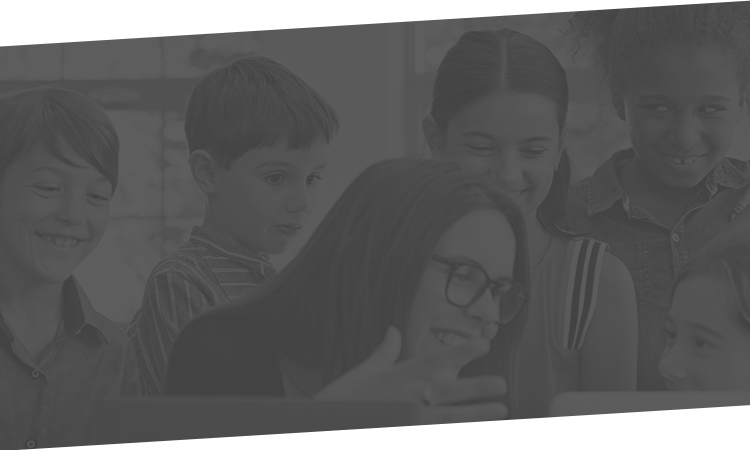 Our Guarantee
ISM believes in providing quality and excellence in all of our events and in ensuring the satisfaction of everyone who attends. Nearly 100% of our participants say they would recommend our events to their colleagues. If you are not satisfied with your event for any reason, ISM will credit the fee you paid toward another similarly priced workshop or will refund it.
If you have any questions, click below to send us an email.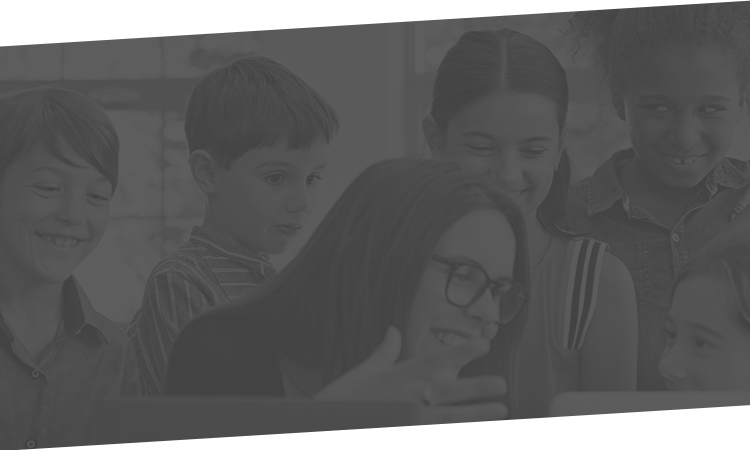 Upcoming Workshops and Events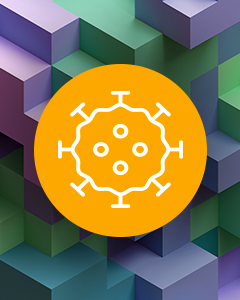 Scheduling in a Pandemic: How to Create Your School's Fall 2020 Schedule
Status: Open
Register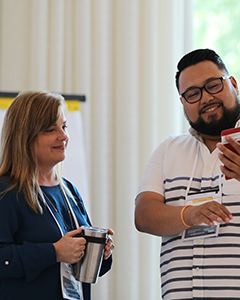 Mastering Enrollment Management
Status: Open
Register