Date(s): ●
Time: 3:00pm ET
Join us for this complimentary webinar to discuss one of our generation's most important issues. 
We're in the midst of a social revolution—and silence is not an option. Where should schools start?
Join us for a conversation about diversity, equity, and inclusion that will invite you to examine both your personal viewpoints and your school's policies. This webinar will be led by four DEI professionals working in private-independent schools.
Conversations about race, equity, and your school's approach are happening in every school community, whether you're aware or not. The recent flood of new Instagram handles, many titled Black@[School Name], and the Black Lives Matter movement amplify these conversations. It's time to dig deep into your school's diversity, equity, and inclusion initiatives to ensure you're doing the right things to protect your students, staff, and faculty.
Where do you start? The first step is knowing where your school stands so you can truly appreciate the breadth and depth of work that needs to be accomplished. And while there is not one clear, defined path to equity and inclusion, there are certain steps you must take—and those you should avoid on your journey of continual growth.
This webinar is the kick-off to an upcoming series of webinars examining the role of DEI in various aspects of school operations. Join four diversity, equity, and inclusion professionals for a conversation about what educators need to know as you respond to current events and work toward fostering an inclusive environment in your school.
DeVon Jackson, M.S.—Director, Diversity & Inclusion, Salesianum School
Rosetta Lee—Outreach Specialist, Seattle Girls' School
Lauren D. Lewis, MSW—Director of Diversity and Inclusion/Senior Associate Director of Enrollment, Foxcroft School
Matt Reininger—Director of Educational Technology, Trinity School
This webinar will:
clarify the terms diversity, equity, and inclusion, so your school can consider where it now stands;
help answer questions about what language should be used to describe your school's stance and its path forward;
share the role that educators of all backgrounds, ethnicities, and life experiences can play in this discussion;
discuss roadblocks you might encounter as you begin or continue to do this work; and
help you define the next steps to take immediately.
This webinar is designed for:
Private-independent school administrators, teachers, and Board members.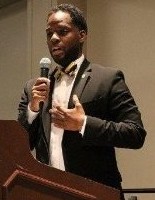 DeVon Jackson, M.S.
Director, Diversity & Inclusion, Salesianum School
DeVon has spent his professional career tending to the needs of young people. Now at Salesianum School, he continues with his efforts toward diversity, equity, and inclusion education in Wilmington Delaware. As Director of Diversity & Inclusion, he is intricately involved and interacts with Admissions, Academic Affairs, Student Life, Campus Ministry, and other departments. His focus is to ensure that everyone within the community feels valued and treated equitably as unique individuals in a supportive, diverse, and inclusive school environment.

Being in Wilmington has afforded DeVon opportunities to connect with the community through presenting at many schools in the area. Understanding the effects of power, privilege, and oppression as well as uncovering bias and fragility are topics that are common points of discussion with DeVon. Exploring discomfort makes way for change. Under his own CHānj Consulting, the concentration is "Social change through education and awareness." Every day is a moment of doing what he loves, in providing an alternate or opposing perspective to the dominant narratives that often steer communities in challenging directions.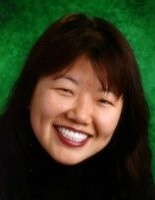 Rosetta Lee
Outreach Specialist, Seattle Girls' School
Since 2004, Rosetta has been a diversity speaker and trainer on a variety of topics, including cross cultural communication, identity development, prejudice reduction and coalition building, gender and sexuality diversity, facilitation skills, bullying in schools, and gender bias in the classroom.
Rosetta has presented at numerous conferences and nonprofit organizations such as the White Privilege Conference, Junior League, and City Year. She has also worked with over 200 K-12 public and independent schools throughout the country, as well as a number of colleges and universities. She has served several years on the faculty of the National Association of Independent Schools (NAIS) Diversity Leadership Institute, as well as NAIS' diversity think-tank cadre, Call to Action.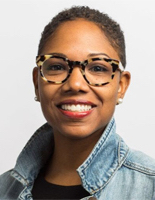 Lauren D. Lewis, MSW
Director of Diversity and Inclusion/Senior Associate Director of Enrollment, Foxcroft School
No stranger to boarding schools, Lauren Lewis is the Senior Associate Director of Enrollment and Director of Diversity and Inclusion at Foxcroft School in Middleburg, VA. In her 12th year in enrollment, she has served 9 years specifically in boarding schools. She has also served as the Senior Director of Enrollment Management at Saint James School in Hagerstown, MD, Director of Admission and Financial Aid at the Tatnall School in Wilmington, DE, and Associate Director of Admission and Student of Color Recruitment at Tabor Academy in Marion, MA.
Lauren holds a BS in Sociology from Towson University and a Master of Social Work from Barry University. Lauren values getting to know people as individuals, and she has worked diligently to build authentic relationships with students, their parents, and their advocates. Because of her ample experience in independent schools and social work background, she has also served in a variety of roles additional to her primary work in enrollment including house parent, student advisor, choreographer, and coach.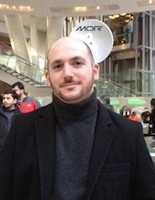 Matthew Reininger
Director of Educational Technology, Trinity School
As the Director of Educational Technology, Matt is responsible for the leadership of the divisional Educational Technology Coordinators at Trinity School. He develops, implements, and evaluates educational technology policy and device strategy for the school community. He has also served as a Diversity Coordinator since 2014. In this function, he coordinates and facilitates the development and implementation of general diversity, identity, and anti-bias programming for both faculty and students. He is the lead organizer and faculty advisor to the Student Diversity Leadership Council.
Matt established a new organizational structure for student affinity groups and leadership selection processes. He was also a founding team member of Trinity's first White Anti-Racist Educators Affinity (WARE) group. Matt has been working in private schools since 2011. He received his MA from Teachers College of Columbia University and BA from Emory University.
If several of us at the school want to attend the webinar, do we each have to register?
Since this webinar is free, each registrant will receive a unique link so you can watch from our own computer.
Will I receive a reminder about the webinar?
Yes. A message will be sent to the email address you registered one or two days before the run date. You will receive a link to the webinar as well as PDF slides of the presentation you will be attending.
What happens if I miss my webinar? 
If you've missed your scheduled webinar, don't panic—you will automatically receive a link to the recorded webinar, barring any technical difficulties that prevent us from recording the session.
Will I receive a recorded version of the webinar after it concludes?
Yes, a recording of your webinar will be sent 24–48 hours after the recording concludes. 
What if I have questions about the presentation? Whom do I contact?
You will be able to type questions, thoughts, and concerns in the communication box throughout the webinar. Each webinar allows 15 minutes for answering questions.
Confirmation and Cancellation Policy
We will correspond with you through email as soon as your workshop is confirmed, no later than two weeks prior to its start date. Occasionally, we may be forced to cancel an unconfirmed, scheduled workshop due to insufficient registration. So we ask that you do not make non-refundable travel arrangements until you receive notice that your workshop is confirmed. (ISM will not be responsible for any change/cancellation charges assessed by your airline or travel agent.)
Tuition Payment and Cancellation Policy for In-Person, Group-based Programs
Tuition must be paid in full 10 business days prior to the start date of the in-person, group-based program. An attendee with a balance due on the start date will be denied entrance to the program until the balance is paid in full.
Cancellation requests must be made in writing by emailing workshops@isminc.com, faxing to 302-656-0647, or mailing to: Professional Development Coordinator, ISM, 1316 N. Union St., Wilmington, DE, 19806.
Cancellations received more than 15 business days prior to the start date of the program will be fully refunded. Gold Dollars will also be fully refunded.
There will be no refunds for cancellations made less than 15 business days before the start of the program. For registrations paid for with membership Gold Dollars, the member school will receive a 50% refund of Gold Dollars.
Non-payment of tuition or no-show to the event does not constitute a cancellation. Full tuition will be due and payable.
The Substitution Option and Wallet Option
Should an attendee need to cancel less than 15 days prior to the start date of the workshop, the school has two options to avoid penalty. Schools may also exercise these options at anytime for cancellations.
The school may substitute another employee.
The school may bank the funds for a future ISM registration. These funds must be applied to a professional development event within one year from the start date of the original workshop. After one year, the funds will be forfeited. To use banked funds, please call the Professional Development Coordinator at 302-656-4944 x152.
*We DO NOT accept enrollments from consultants.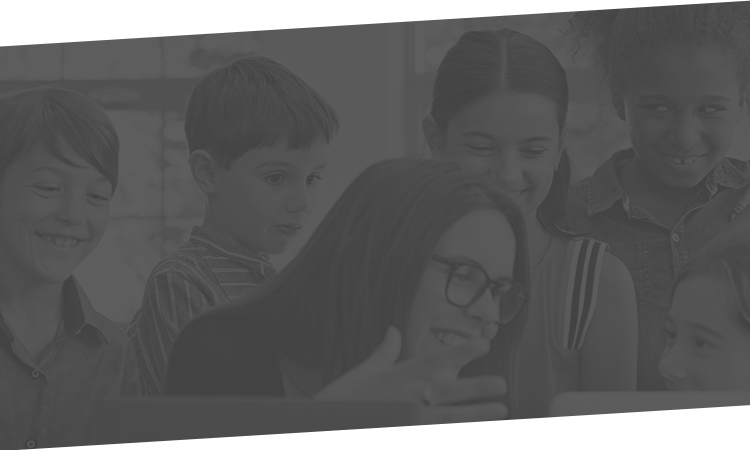 Our Guarantee
ISM believes in providing quality and excellence in all of our events and in ensuring the satisfaction of everyone who attends. Nearly 100% of our participants say they would recommend our events to their colleagues. If you are not satisfied with your event for any reason, ISM will credit the fee you paid toward another similarly priced workshop or will refund it.
If you have any questions, click below to send us an email.