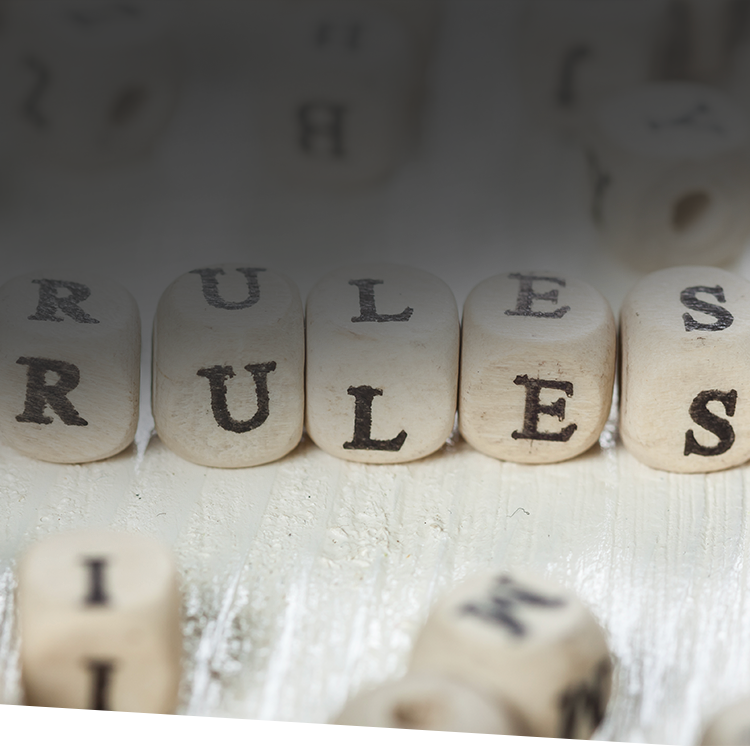 Do's and don'ts for participating in ISM's e-List community.
ISM is not responsible for the opinions and information posted on this site by others and the content of any posting on this e-List does not necessarily reflect the opinions, views, or advice of ISM, its officers, directors, or employees.
Each user agrees that ISM shall not be liable for damages whatsoever incurred by participation in this e-List or related to information posted thereon, including but not limited to, special, indirect, expectation, restitution, exemplary or consequential damages or any damages whatsoever resulting from loss of use, data, students, reputation, or profits arising out of or in connection with the use of any information posted on this e-List. Stated differently, each user assumes the risk of the use of any information posted on this e-List.
No posting hereon shall be deemed to provide professional advice, including legal, accounting, business, consulting, or medical advice by ISM. At all times, appropriate professionals should be consulted independent of this e-List. By subscribing, you also specifically acknowledge and agree that ISM is not liable for any defamatory, offensive, or illegal conduct of any user of this service. If you are dissatisfied with this service or any of the terms and conditions herewith, your sole and exclusive remedy is to discontinue or refrain from using this e-List.
ISM encourages free discussion on this e-List and does not actively monitor the site for inappropriate postings, nor does it undertake editorial control of postings. However, in the event that any inappropriate posting is brought to ISM's attention, ISM, at its sole discretion, will take appropriate action, including deletion of postings and termination of any applicable subscription.
By subscribing to this e-List, you agree to the terms of use expressed in the e-List rules. ISM, at its sole discretion, reserves the right to terminate access to any user who does not abide by these guidelines and rules.
General rules for the participation in the ISM e-List include:
You agree to provide true, accurate, current, and complete information about yourself as prompted by the e-List's registration form. If ISM has reasonable grounds to suspect that such information is untrue, inaccurate, or incomplete, ISM (at its sole discretion) has the right to suspend or terminate your account and refuse any and all current or future use of this service. ISM's use of any personally identifiable information you provide as part of the registration process is governed by the terms of our Private Policy.
No person shall post any defamatory, incorrect, inappropriate, abusive, profane, threatening, pornographic, offensive, or illegal materials. A determination of whether any posting is defamatory, incorrect, inappropriate, abusive, profane, threatening, pornographic, offensive, or illegal shall be at the sole discretion of ISM. Personal or confidential information about others, or personal communications between individuals, is inappropriate.
Postings must pertain to relevant issues and not to topics "off subject" (e.g.,political opinions, fund-raising solicitations).
No person shall post any information or other material protected by copyright without permission of the copyright owner. Likewise, no person shall post any words, phrases, logos, marks, or graphics that would infringe upon trademark or other rights of the owners without permission. In addition, no posting shall include information for which any party is required by law, contract, or court order to keep confidential.
e-List postings must not encourage or facilitate members to arrive at an agreement that either expressly or by implication leads to any illegal activity, including, but not limited to price fixing, a boycott of another's business, or other conduct intended to illegally restrict free trade.
No person or entity shall post commercial messages on this e-List. Spammers will not be tolerated. Requesting information on options and sources for products or services, or responding to such requests with recommendations and where they may be obtained, is permitted.
No person or entity shall attach files to messages. However—including a hyperlink to a file or information is permitted.
No person or entity shall intentionally interfere with or disrupt other e-List subscribers, network services, or network equipment. Propagation of computer viruses and worms, and use of the network to make unauthorized entry into any other computer system via the e-List, is strictly prohibited.
No person or entity shall gather for marketing or solicitation purposes any e-mail addresses or other personal information that has been posted by other participants in this e-List.
Participants grant ISM and the users of this e-List nonexclusive right and license to display, copy, publish, and use such information posted to the e-List without payment to the posting subscriber. Topics of discussion on this e-List may coincide with or be referenced or reflected in ISM's work with private-independent schools.
Messages with content that, were it posted, could present legal or liability for any e-List participants are prohibited.
ISM may cancel or terminate your right to use this service at any time without notice.
e-List Community Etiquette
To ensure the best possible experience for all e-List participants, ISM has established some basic rules of etiquette. Please take a moment to acquaint yourself with these guidelines.
In the subject line of your posting, state concisely and clearly the topic of your message. This allows fellow subscribers to respond more appropriately to your posting and makes it easier for subscribers to search the archives by subject.
Include a signature tag on all postings. Include your name, position, school (and Web URL, if you like), location, and e-mail address (should anyone prefer to respond to you outside the e-List).
When responding to a posting, include only the relevant portions of the original message in your reply. Delete any header information, and put your response before the original message.
Send messages like "I agree," "thanks for the information," and similar responses to individuals, not to the entire e-List. Likewise, do not send administrative messages, such as "remove me from the list," through the e-List. Use the Web interface or contact the list manager directly to change your settings.
It is courteous to warn fellow e-List participants of lengthy messages by placing "Long Message" in the subject line after your topic.
This e-List is a forum for sharing information and community building. Differences of opinion and spirited debate are encouraged—however, with courtesy and respect.