Date(s): ●
Time: 2:00pm ET


A Special Complimentary Presentation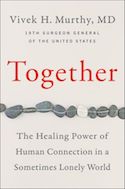 Now more than ever, loneliness is a growing public health concern as communities require social distancing and self-isolation to prevent the spread of COVID-19. Join us for a discussion with Dr. Vivek Murthy, the 19th Surgeon General of the United States, around the long-term impact of this loneliness on students, even as we consider the implications of reopening campuses. Dr. Murthy covers these topics in his new book, Together: The Healing Power of Human Connection in a Sometimes Lonely World.
Dr. Murthy will be joined by Dr. Cathy Hall, Head of School at Noble and Greenough School in Dedham, Massachusetts. Together, they will explore the dangers of loneliness and the lasting impact it can have on our health and our students.
You will:
hear how loneliness impacts not only our health, but also how it affects children's experiences at home and at school;
discover the complex forces that contribute to loneliness, especially for young people;
discuss how the COVID-19 pandemic has compounded this issue; and
consider these elements as you create your plan to reopen your campus and bring students, faculty, and staff back together.
This webinar is great for:
School Heads, Leadership Teams, Reopening Task Force members, health and wellness leadership, school counselors, and directors for safety or security.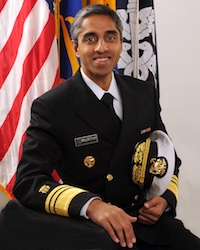 Dr. Vivek H. Murthy
Former Surgeon General of the United States, Author
Dr. Vivek H. Murthy served as the 19th Surgeon General of the United States from December 15, 2014 to April 21, 2017. As America's Doctor, Dr. Murthy created initiatives to tackle our country's most urgent public health issues. He chose areas of focus that were raised by people across America during his inaugural listening tour. Highlights included:
Facing Addiction in America: The Surgeon General's Report on Alcohol, Drugs, and Health - the nation's first Surgeon General's Report presenting the latest scientific data on addiction and issuing a call to action to the nation to recognize addiction as a chronic illness and not a moral failing.
TurnTheTideRx: The Surgeon General's Call to End the Opioid Crisis - In 2016, Dr. Murthy sent a letter to 2.3 million health care professionals urging them join a movement to tackle the opioid epidemic. This was first time in the history of the office that a Surgeon General had issued a letter calling the medical profession to action.
Surgeon General's Report on E-cigarette Use Among Youth - First federal report on e-cigarettes, highlighting the health risks of e-cigarette use for youth. 
Step It Up! The Surgeon General's Call to Action to Promote Walking and Walkable Communities - Launched efforts to increase physical activity in communities across the country, including a two-week public-private partnership with Fitbit that engaged over 600,000 people to take an industry record-setting 60 billion steps.
Get Vaccinated with the Surgeon General and Elmo: Partnered with Elmo in a popular video that demystifies vaccines for parents and children
In 2017, Dr. Murthy focused his attention on chronic stress and isolation as prevalent problems that have profound implications for health, productivity, and happiness. Partnering with the Veterans Health Administration, he led a convening that brought together leading thinkers, researchers, and practitioners to identify scientifically proven ways we can cultivate emotional well-being and fitness to help us thrive among the most challenging circumstances.
In addition to his role as America's Doctor, as the Vice Admiral of the U.S. Public Health Service Commissioned Corps, Dr. Murthy commanded a uniformed service of 6,600 public health officers, serving the most underserved and vulnerable populations in over 800 locations domestically and abroad. He worked with thousands of Commissioned Corps officers to strengthen the Corps and protect the nation from Ebola and Zika and to respond to the Flint water crisis, major hurricanes, and frequent health care shortages in rural communities.
Dr. Murthy's commitment to medicine and health began early in life. The son of immigrants from India, he discovered the art of healing watching his parents - Hallegere and Myetriae Murthy - treat patients like family in his father's medical clinic in Miami, Florida.
Dr. Murthy received his bachelor's degree from Harvard and his M.D. and M.B.A. degrees from Yale. He completed his internal medicine residency at Brigham and Women's Hospital in Boston and later joined Harvard Medical School as faculty in internal medicine.
Dr. Murthy resides in Washington, D.C. with his wife, Dr. Alice Chen, and their two young children.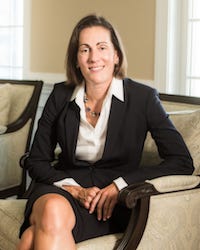 Dr. Cathy Hall
Head of School, Noble and Greenough School
Cathy Hall current serves as Head of School, Noble and Greenough School in Dedham, Massachusetts. Cathy brings a range of experiences to the role, as has long defined Nobles' leaders.
Over the course of her career in education, Cathy has been an upper school English teacher, a middle school math teacher, and a varsity soccer coach. She was the academic dean and director of technology at The Episcopal Academy before becoming the assistant head of school.
Cathy received her bachelor's degree in economics from Princeton University in 1997, where she also played varsity soccer. She earned a master's degree in the social foundations in education in 2001, and her doctorate in education in 2007, both from the University of Virginia. She was the technology director at the Langley School in Virginia before moving into a technology leadership role for the Arlington, Virginia public school system.
For more than a decade, she has also served as a consultant and conference leader for independent schools across the country in the areas of diversity, multiculturalism, equity, and justice.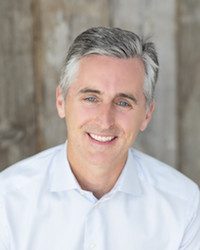 Bill Rouse
AUXS Senior Advisor
Expertise
Bill has worked with independent schools and colleges for the past 30+ years and has expertise in Campus Operations, Campus Programs and Campus Safety.
Current Role
AUXS supports independent schools, colleges, and universities with expertise in campus operations, campus programs, and campus services. As a Senior Advisor, Bill has extensive risk mitigation experience with a focus on campus operations and auxiliary programs. Bill is also one of the founders of the Independent School Safety & Security Summit (IS4) and has been part of the Secure Schools Roundtable on Capitol Hill and the U.S. Department of Homeland Security (DHS) National School Security Roundtable.
Prior Experience
In 1982, Bill co-founded ESF, Inc. (Education, Sports & Fun) and worked with schools and colleges throughout Pennsylvania, New Jersey, New York, Connecticut, Maryland and Delaware. ESF is most known for its summer camp programs that are attended by almost 10,000 children each summer and employ over 1,750 summer staff members.
ESF programs include summer programs as well as after school and enrichment programs. Bill has also worked extensively with professional sports teams such as The Phillies, Philadelphia Union and Washington Nationals in developing youth and adult camp programs. Bill helped to build ESF into one of the leading summer camp operators on the East coast and eventually sold his interest in the camp business in 2015. Since then, he has been working with schools and colleges throughout the country.
Education
Bill graduated from The Haverford School, was a Finance Major at Villanova University where he graduated from the School of Commerce and Finance and also attended the Disney Institute's leadership development programs. Bill is a Board Member of Holy Child School at Rosemont and serves as the Chair of the Facilities Committee. Bill is the co-founder of the ESF Dream Camp Foundation that works with at-risk youth and has served on the Leadership Council of The Haverford School.
If several of us at the school want to attend the webinar, do we each have to register and pay?
If two or more people at your school want to attend the webinar in the same location (for example, in a conference room with one monitor), then you only need to register and pay for one person who will receive the email and link. If you have people in remote locations, each person will need to register and pay separately. Essentially, a registration and payment gives you one link to the webinar.
Will I receive a reminder about the webinar I've just purchased?
Yes. A message will be sent to the email address you registered one or two days before the run date. You will receive a link to the webinar as well as PDF slides of the presentation you will be attending.
What happens if I miss my webinar? Will the fee be refunded?
If you've missed your scheduled webinar, don't panic—you will automatically receive a link to the recorded webinar, barring any technical difficulties that prevent us from recording the session.
Will I receive a recorded version of the webinar after it concludes?
Yes, a recording of your webinar will be sent 24–48 hours after the recording concludes. 
What if I have questions about the presentation? Whom do I contact?
You will be able to type questions, thoughts, and concerns in the communication box throughout the webinar. Each webinar allows 15 minutes for answering questions.
Confirmation and Cancellation Policy
We will correspond with you through email as soon as your workshop is confirmed, no later than two weeks prior to its start date. Occasionally, we may be forced to cancel an unconfirmed, scheduled workshop due to insufficient registration. So we ask that you do not make non-refundable travel arrangements until you receive notice that your workshop is confirmed. (ISM will not be responsible for any change/cancellation charges assessed by your airline or travel agent.)
Tuition Payment and Cancellation Policy for In-Person, Group-based Programs
Tuition must be paid in full 10 business days prior to the start date of the in-person, group-based program. An attendee with a balance due on the start date will be denied entrance to the program until the balance is paid in full.
Cancellation requests must be made in writing by emailing workshops@isminc.com, faxing to 302-656-0647, or mailing to: Professional Development Coordinator, ISM, 1316 N. Union St., Wilmington, DE, 19806.
Cancellations received more than 15 business days prior to the start date of the program will be fully refunded. Gold Dollars will also be fully refunded.
There will be no refunds for cancellations made less than 15 business days before the start of the program. For registrations paid for with membership Gold Dollars, the member school will receive a 50% refund of Gold Dollars.
Non-payment of tuition or no-show to the event does not constitute a cancellation. Full tuition will be due and payable.
The Substitution Option and Wallet Option
Should an attendee need to cancel less than 15 days prior to the start date of the workshop, the school has two options to avoid penalty. Schools may also exercise these options at anytime for cancellations.
The school may substitute another employee.
The school may bank the funds for a future ISM registration. These funds must be applied to a professional development event within one year from the start date of the original workshop. After one year, the funds will be forfeited. To use banked funds, please call the Professional Development Coordinator at 302-656-4944 x152.
*We DO NOT accept enrollments from consultants.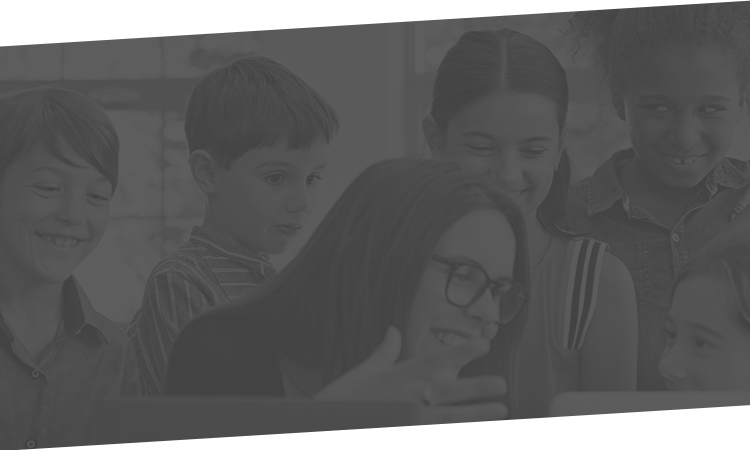 Our Guarantee
ISM believes in providing quality and excellence in all of our events and in ensuring the satisfaction of everyone who attends. Nearly 100% of our participants say they would recommend our events to their colleagues. If you are not satisfied with your event for any reason, ISM will credit the fee you paid toward another similarly priced workshop or will refund it.
If you have any questions, click below to send us an email.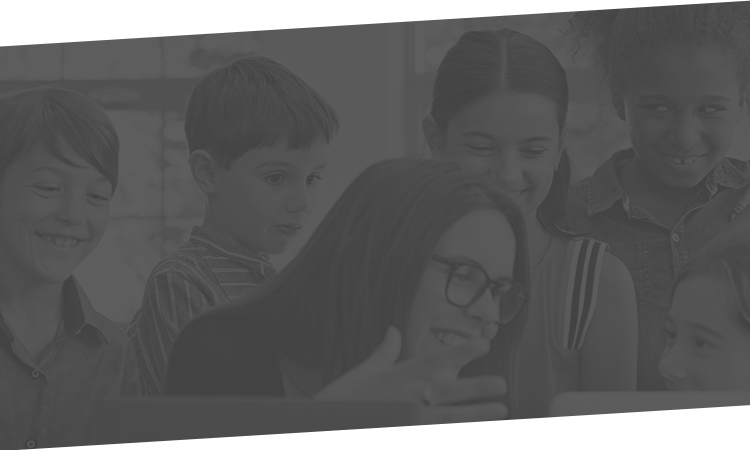 Upcoming Workshops and Events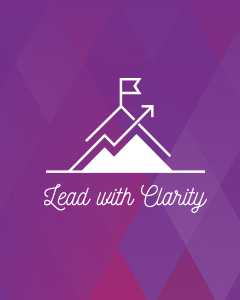 Virtual Advancement Summit General Pass
Status: Confirmed
Register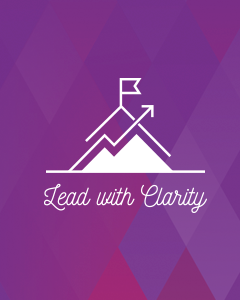 Virtual Advancement Summit Mentor and Action Plan (MAP) Pass
Status: Confirmed
Register