You're drained after the past, daunting year, but you have questions about enrollment, marketing, and advancement. You're rethinking your advancement strategies to incorporate in-person and online elements that work best. And you need to continue to attract inquiries and interest on everything from fundraising to enrollment.
Expert Guidance
Help is on the way! This summer, ISM's Virtual Advancement Summit (July 20–22) will examine a wide range of topics and trends within the admission, communications, marketing, and development arenas. Our Virtual Advancement Summit is the only live, comprehensive distance-learning event for private school enrollment management, development, and marketing communications leaders.
Using data-based strategies, attendees will learn how to propel their schools into the future—through a combination of innovation, organization, and hard work. Proprietary ISM assessment tools will be shared and used during the Summit.
Set the tone for a successful school year. With tracks for all advancement roles plus Trustees and School Heads—available at unbeatable tuition prices—your school team can attend and align on priorities for the 2021–22 year.
Most importantly, attendees will be shown how to make practical use of what they learn. The opportunity to apply this process will prove to be invaluable in conducting accurate internal audits—leading to growth, success, and program longevity.
Redefine Enrollment
ISM's Virtual Advancement Summit features 39 live sessions led by renowned speakers—each an expert in their field—to give you unique perspectives on goals and strategies for your school.
Dedicated mentors will guide you throughout the week to ensure you get the most out of each session and group discussion. Sessions will be recorded for future reference and review for up to 30 days after the event. Come as an individual or as a team to ensure that you are all on the same page for next year. Some of the topics to be covered during the program include,
redefining enrollment management/how 2020 changed everything: Explore vital issues surrounding the evolving admission process—from inclusion and equity to financial aid and tuition flexibility.
reimagining new parent and family engagement: Armed with knowledge from the past year, discover fresh and positive ways to connect with incoming families in the fall. Welcome them to the school community while building foundations for long-term relationships.
bridging the gap: how to cultivate relationships with BIPOC students and alumni: Participate in candid discussions regarding concerns and missteps from the past, look for true solutions, and entertain new ideas to create thriving and diverse academic communities.
using video to market to Gen Z: Learn how to effectively—and persuasively—connect with this age group through video communications. As the first generation to grow up immersed in the digital worlds of YouTube and TikTok, they not only expect innovation and creativity, they demand it.
Stay Ahead of Trends
School Heads, faculty, administrators, staff, and Boards are all doing the same thing right now: looking back on the past school year while planning for 2021–22. When asked to share their top-of-mind thoughts and concerns, a few common threads emerge. Ironically, it is clear the upheaval of 2020 has yielded some unexpected benefits—many of which will be addressed in greater detail at the Summit.
Enrollment Management, Fundraising, and Marketing
Many private schools have seen increases in their enrollment numbers as families left public education systems to seek more flexible environments for their children.
With virtual communication here to stay, Development Officers found new and compelling ways to connect with donors and keep their programs alive and well.
Productive COVID-19-Inspired Tactics
The formula for standard campus visits has all but disappeared. Even if it returns in the not-so-distant future, adding varied options to the repertoire has proven to be a winner for schools and families.
Technological glitches notwithstanding, online meetings have gained in both interest and participation. Relieved of the time commitments of in-person activities, parent volunteers and Board members appreciate the focus and productivity of virtual gatherings.
---

Tune in to ask questions related to this Source article or other topics you've encountered lately.
Visit our NEW Community and start posting.
---
Successful Leadership
The most important trend for success in the coming year is collaboration. It's easy to stay within a departmental or campus bubble. But the online world has created an experiential shift: With one click, Department Heads are discussing communal issues and solving problems together. In addition, schools know how to better share information, ideas, and resources with one another in ways never thought possible.
Creativity has taken on new meaning, enabling academic leaders across disciplines to expand their knowledge and skill sets and ultimately impact the student experience.
Let ISM's Virtual Advancement Summit be part of your rest and reset plan this summer. The fall will be here before we know it. With our expert guidance and support, you will be ready for an exciting and successful school year.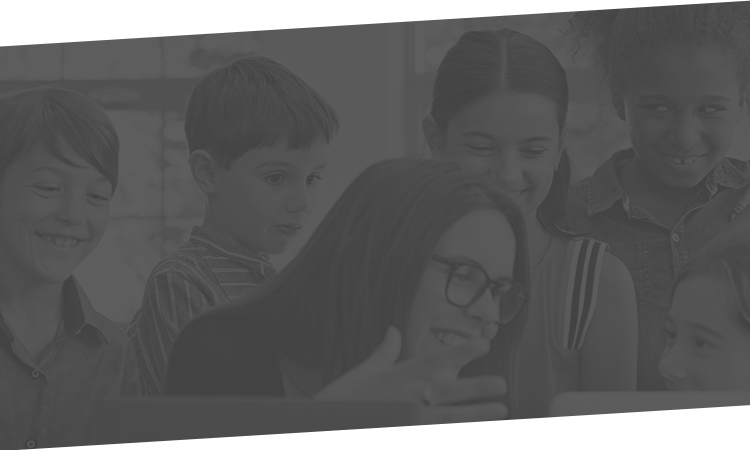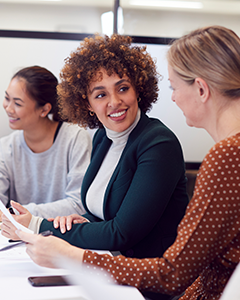 New Heads Cohort: Fall Semester
Status: Open
Register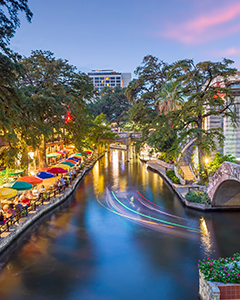 25th Annual Heads Retreat
Status: Open • Location: San Antonio, TX
Register