Date(s): ●
Time: 11:00am ET -
Explore a framework that empowers faculty growth and innovation, while still maintaining a straightforward evaluation process that communicates clear expectations. Join us for this one-day workshop to hear about a new approach that allows more time for coaching and mentoring teachers on individualized growth plans, yet also streamlines evaluation to make it simple enough to carry out every year with every teacher.
Teachers and administrators often loathe evaluation for a variety of valid reasons. Teachers can feel that it doesn't capture the full scope of their work. Systems are often either too simplistic or too complex. Administrators lack adequate time and resources for effective insight and support. It can be seen as top-down, subjective, or inequitable. These challenges can overwhelm even your best leaders and teachers.
Yet in this era of hyper-change and increased competition, communicating clear, higher-order expectations and supporting your teachers' growth is essential to your school's long-term viability. ISM's new teacher growth and evaluation framework encourages faculty innovation, while still maintaining a straightforward evaluation process that communicates clear expectations. This approach allows more time for coaches and mentors to work with teachers on personalized growth plans, based on goals that are difference-makers for students.
This one-day workshop provides you with an in-depth look at this process that will leave you excited to lead your school and your faculty from excellent to extraordinary.
Takeaways:
Understand the purpose and desired outcomes of faculty evaluation and growth.
Determine the biggest mistakes schools make in approaching evaluation and growth.
Learn the tools needed to assess and strengthen faculty culture and the student experience.
Explore why evaluation and growth can't be combined and why observation is not synonymous with evaluation.
Discover how evaluation can be easy, efficient, and effective, leaving time for coaching and growth.
Identify how to foster leadership amongst your faculty and get them on board and excited.
Enjoy the opportunity to share ideas and strategies with a diverse group of talented peers.
Who Should Attend:
School Heads, Division Heads, Academic Deans, Deans of Faculty, Department Chairs, and faculty should attend.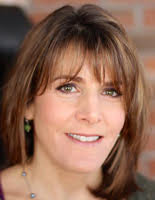 Barbara Beachley
ISM Director of Organizational Learning and Development | Consultant
Expertise
Barbara provides her expertise in the areas of organizational systems and culture, academic leadership, employee evaluation and growth, student-centered and brain-based pedagogy, survey design, and data analysis.
Current Role
As Consultant and Director of Organizational Learning and Development, Barbara:
coordinates growth and leadership development programs for ISM employees;
tracks and curates ISM principles and curriculum;
consults; writes for Ideas & Perspectives; co-authors books; and conducts webinars in her areas of expertise;
facilitates workshops such as ISM's Engaging Students in an Extended Period, Support Student Success with Faculty Growth and Evaluation Teachers Love!, and Transformative Academic Leadership;
presents at national and regional association conferences;
provides one-on-one leadership coaching to academic administrators
facilitates Board and school leadership retreats; and
conducts school survey data presentations for employees, students, Boards, and parents.
Prior Experience
Barbara joined ISM in 2011 after working in the field of education since 1996. She served as an ESL and adult literacy teacher at Boston University, MA; an upper school modern language teacher at the MacDuffie School, MA; and a language teacher and lead advisor at Collegiate School, VA. She also served as Academic Dean at Cape Henry Collegiate School, VA, where she oversaw curriculum and professional growth in grades PK−12.
While enrolled at Shady Side Academy in Pittsburgh, she attended a year of high school in France through School Year Abroad. She later lived in Spain and Brazil, where she learned Spanish and Portuguese.
Education
Barbara holds a bachelor's degree in French and Spanish from Trinity College, CT; a master's degree in applied linguistics from Boston University, MA; a master's degree in educational administration from Harvard University, MA; and a master's degree in independent school leadership from the Klingenstein Center at Teachers College, Columbia University, NY.
Personal Mission Statement
For all beings to be seen, heard, and valued.
NOTE: Our session will begin at 11 AM ET/8 AM PT.
8:15—10:00 a.m.—Session 1
What is Our Role as Academics Leaders?
Faculty Stress, Faculty Culture, and the Impact on Students
10:00—10:15 a.m.—Break
10:15—12:00 p.m.—Session 2
Faculty Evaluation and Essential Expectations
12:00—1:00 p.m.—Break
1:00—3:00 p.m.—Session 3
Growth and Renewal
Coaching
Bonus! Growth and Evaluation Framework for Non-Teachers
Implementation Strategy and Next Steps
How will ISM communicate workshop information with me?
It is essential that your school approves the following email addresses from ISM:
workshops@isminc.com
marie@isminc.com
You will be receiving all communication—including your confirmation email and access to your workshop's Google Drive account—from these emails.
What does my registration fee include?
Workshop materials are included. 
What should I have available?
You'll receive a letter from your workshop instructor letting you know what to have available. 
COVID-19 (Novel Coronavirus) Update
We take the health and safety of our school leaders seriously.
ISM fully anticipates holding our upcoming events, including Summer Institute and Advancement Academy, successfully. That said, we're planning for every possibility.
In order to ensure the best experience, we want you to know that we take the health and safety of our participants seriously. ISM will proactively engage with our attendees with needed updates to minimize any disruption to their experience.
You are welcome to reserve your seat and lock in Early Bird pricing for an upcoming Summer Institute workshop or Advancement Academy with a refundable $600 deposit. Once you've reserved your seat, please make sure your workshop is confirmed before making travel arrangements. Make your deposit by calling in to our workshops department at 302-656-4944 or emailing workshops@isminc.com.
Should ISM cancel an event, we ensure a 100% money-back guarantee for all registrants—so you can buy with confidence. You can feel free to direct any questions to our contact form.
Confirmation and Cancellation Policy
We will correspond with you through email as soon as your workshop is confirmed, no later than two weeks prior to its start date. Occasionally, we may be forced to cancel an unconfirmed, scheduled workshop due to insufficient registration. So we ask that you do not make non-refundable travel arrangements until you receive notice that your workshop is confirmed. (ISM will not be responsible for any change/cancellation charges assessed by your airline or travel agent.)
Tuition Payment and Cancellation Policy for In-Person, Group-based Programs
Tuition must be paid in full 10 business days prior to the start date of the in-person, group-based program. An attendee with a balance due on the start date will be denied entrance to the program until the balance is paid in full.
Cancellation requests must be made in writing by emailing workshops@isminc.com, faxing to 302-656-0647, or mailing to: Professional Development Coordinator, ISM, 1316 N. Union St., Wilmington, DE, 19806.
Cancellations received more than 15 business days prior to the start date of the program will be fully refunded. Gold Dollars will also be fully refunded.
There will be no refunds for cancellations made less than 15 business days before the start of the program. For registrations paid for with membership Gold Dollars, the member school will receive a 50% refund of Gold Dollars.
Non-payment of tuition or no-show to the event does not constitute a cancellation. Full tuition will be due and payable.
The Substitution Option and Wallet Option
Should an attendee need to cancel less than 15 days prior to the start date of the workshop, the school has two options to avoid penalty. Schools may also exercise these options at anytime for cancellations.
The school may substitute another employee.
The school may bank the funds for a future ISM registration. These funds must be applied to a professional development event within one year from the start date of the original workshop. After one year, the funds will be forfeited. To use banked funds, please call the Professional Development Coordinator at 302-656-4944 x152.
*We DO NOT accept enrollments from consultants.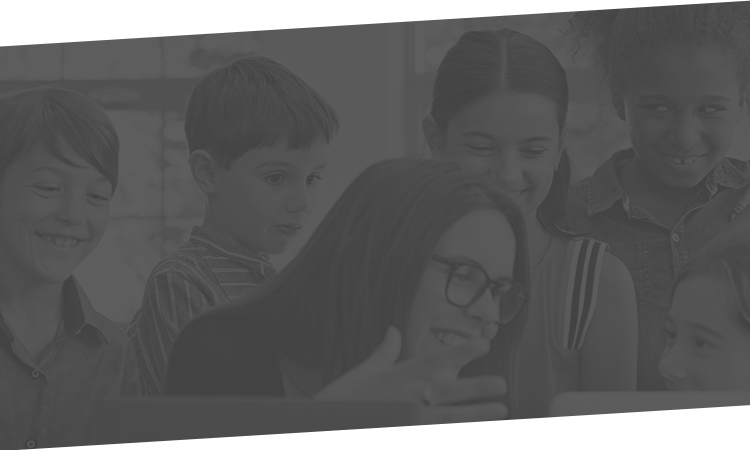 Our Guarantee
ISM believes in providing quality and excellence in all of our events and in ensuring the satisfaction of everyone who attends. Nearly 100% of our participants say they would recommend our events to their colleagues. If you are not satisfied with your event for any reason, ISM will credit the fee you paid toward another similarly priced workshop or will refund it.
If you have any questions, click below to send us an email.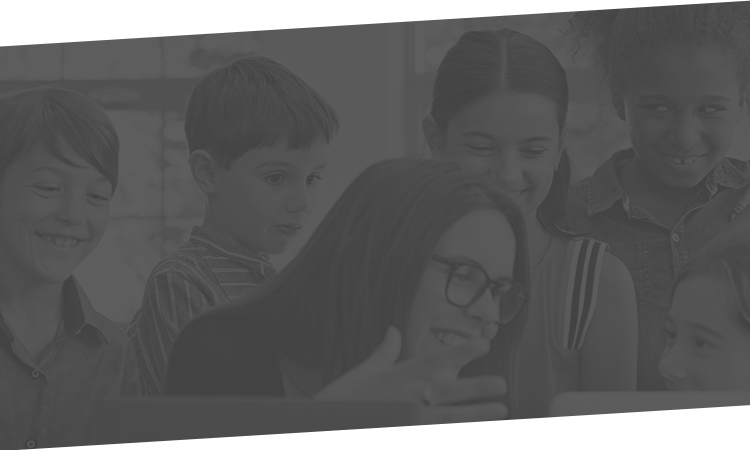 Upcoming Workshops and Events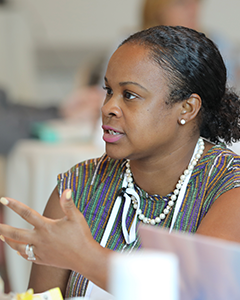 Support Student Success With Faculty Growth and Evaluation Teachers Love!
Status: Confirmed
Register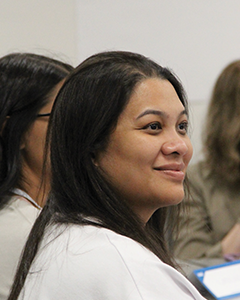 Advancement Academy
Status: Confirmed • Location: Philadelphia, PA
Register