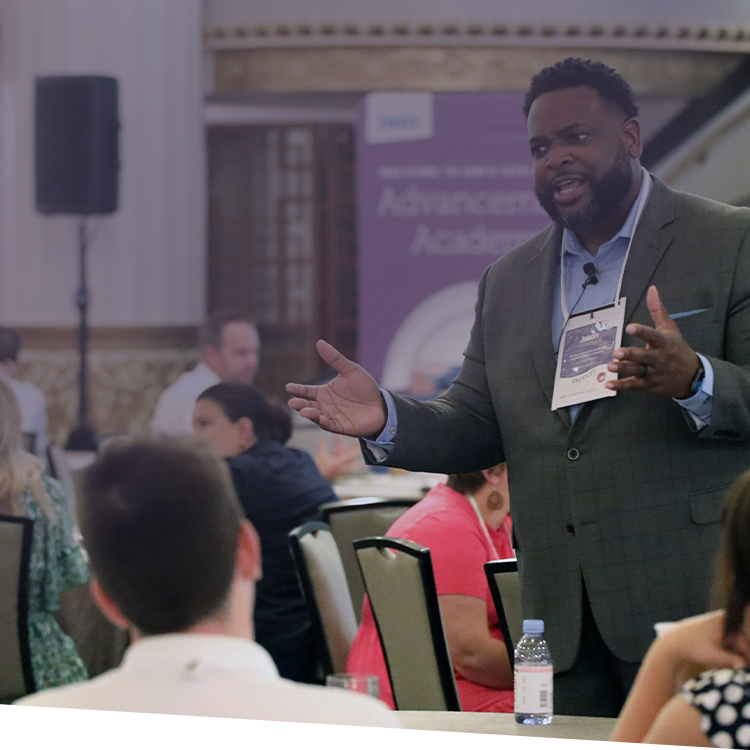 Independent School Management (ISM) hosts professional development events for private school educators every summer. These events feature topics tailored to school positions—from workshops dedicated to new-to-positions (Admission, Marketing Communications), to transforming student assessment, to sustainable headship, to an entire week of learning dedicated to all things Advancement.
Since ISM was founded in 1975 with the publication of Ideas & Perspectives, we have grown in direct response to the needs of the independent school community. We continuously add new services, making us the only comprehensive management support firm for private-independent schools in the United States and abroad.
We remain dedicated to advancing school leadership by providing creative strategies through extensive research, proven management techniques, and personalized service.
One way we fulfill our mission is through our professional development for educators; our training courses continue to grow to meet the demands of the current education environment. We couldn't be more thrilled to have seen so many new and returning faces during this year's summer learning events!
We had over 500 attendees register for summer learning. In case you couldn't attend, or if you're still reeling from the excitement (like we are), we'd like to recap the best takeaways from our summer events.
Summer Institute
Summer Institute provides extraordinary professional development offerings for educators—ranging from those who are new to independent schools, to those hoping to excel in a recent promotion, or those looking to master an advanced skill. Over four weeks, attendees choose from in-person or virtual workshops where they dig into the latest research and leading methods.
This year, the Summer Institute was held in Philadelphia, Pennsylvania. We hosted 418 attendees from 251 schools from 40 states, Puerto Rico, Guam, Canada, and Ghana.
During our virtual Summer Institute sessions, one of the most popular workshops was How to Lead and Sustain a High-Performing Administrative Team, led by Matthew Stuart. The second most popular was Mastering Enrollment Management, led by ISM Consultant, Casey Bell.
Chairing Your Department: The First Five Years, led by ISM Consultant, Mike Gwaltney was popular. The second most popular was Mastering Your Role as Middle School Dean of Students, led by Jay Dean.
Summer Institute Takeaways
Emerging leaders are eager for direction, insight, and understanding related to the scope of leadership roles. They are also keen on collegial and nonthreatening connections with peers.
The pandemic has reinforced the value of in-person learning. Participants were eager to share learning moments as well as time outside the classroom.
For smaller schools, there is a greater need to learn how to collect and use data for decision-making.
School administrators and faculty leaders need training in how to manage their staff—not just content.
Observations at Summer Institute
While questions and discussions were similar to those of previous years, the intensity behind the questions and the desire to understand answers has dramatically increased.
Academic administrators are very interested in the correct role of the Board.
There is a hunger for professional connection—especially with the new generation of leaders at independent schools.
School leaders benefit from having a place to connect and share with their peers.
Artificial Intelligence (AI) is a hot topic—everything about education is changing because of it.
"I greatly appreciate every aspect of this workshop, especially the data, action plans, goal setting, break-out groups, and hearing about the struggles they must overcome as they gather ideas and solve problems," said Rachel Rosebery, Associate Director of Admission, Rio Grande School, New Mexico.
Advancement Academy
After Summer Institute, we hosted a position-specific, topic-focused week of learning for those in the Advancement field. At our Advancement Academy, attendees explored how to surpass enrollment management, development, and marketing communications goals.
Advancement Academy 2023 was held in Chicago, Illinois, with 113 attendees (28 attended as individuals and 85 as part of a team) from 57 schools in three countries, including the United States, Canada, and Guatemala, plus Puerto Rico.
During the week-long learning professional development event, advancement professionals collaborated to assess their schools' strengths and opportunities and engaged in interactive sessions with the guidance of dedicated mentors. Here are some of Advancement Academy's key takeaways.
Advancement Academy Takeaways
People who are new to advancement need professional development to fine tune their private school marketing strategies.
There is more interest in capital campaigns and endowments than in previous years.
Data-specific enrollment and marketing strategies for private schools continue to be of interest.
Observations at Advancement Academy
Giving patterns in schools are changing as younger generations donate to their schools. This shift requires a keen understanding of their interests, personal goals, and values when making a case for giving.
There needs to be more understanding of endowment fundamentals.
There is a need to direct more information to Trustees.
What's Next in Professional Development for Educators?
Effective professional development provides educators with the knowledge and skills they need to address students' learning challenges. To be effective, professional development requires thoughtful planning followed by careful implementation with feedback to ensure it responds to educators' learning needs.
Looking ahead to the school year, we will be hosting workshops for every position. Information about our future events will be published on our website. We hope you'll find just what you've been looking for.