Date(s): ●
Time: 12:00pm ET
Webinar Length: 60 minutes
Teachers, staff, students, and parents deeply desire transparency and predictability for the 2021–22 school year, particularly when they sign their employment and enrollment agreements. They will naturally wonder if students will return to campus full time, what their days will look like, and the value of the educational program relative to a tuition increase.
They want to know what your school will do to keep students and teachers safe in the ongoing COVID environment. School leaders must provide answers even while they continue to manage this year's uncertainty.
How do you manage expectations and communicate with transparency when no one knows what the fall will look like?
The solution: Start with the six questions every school leader must ask now to lay the groundwork for success in the fall.
School leaders can address these six questions and communicate a framework to their communities to optimize faculty and student retention. They will also allow you to address a range of possibilities for the fall, conduct robust planning with clear guidelines, and take ample time for reflection and identifying possible contingencies.
Join this FREE webinar to explore this six-question framework and to determine how your school can use it to engage in an active dialogue with your community about the upcoming school year. Scott Erickson, Head of School at Phillips Brooks School in Menlo Park, California, and Mike Gwaltney, ISM's Director of Online Learning will discuss the framework they are using at Phillips Brooks. Scott will explain his approach as they plan for fall 2021 in an ongoing COVID environment.
Don't miss this webinar—It will provide valuable information for all school leaders. Manage expectations, ensure confidence, and keep your community engaged with your 2021–22 school year plans—no matter what the future holds.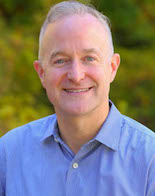 Dr. Scott Erickson
Head of School, Phillips Brooks School, CA
Dr. Scott Erickson is an independent school leader and has been Head of School at Phillips Brooks School since 2011. He successfully led a negotiation process to extend the school's lease through 2062, an effort to re-imagine PBS's approach to educational technology, an entitlement process to grow the school, and a market study to launch a new brand in 2014. He has positioned PBS to initiate its first-ever comprehensive capital campaign to invest in faculty with creative solutions for talent retention, establish an innovative Invention Program, and build a community center.
Scott implemented the school's first formal curriculum review process called the PBS Curriculum Deep Dive and designed a Program and Teaching Dashboard that uses an evidence-based methodology to track success metrics and key performance indicators. He designed a new faculty compensation system, added a new Emotional Intelligence Program, expanded PBS's STEM-curriculum, and revamped the Early Learning Center into a full-day program. Scott has also focused on expanding parent education, optimizing community relationships, and partnering with the board to strengthen the school's financial position.
A frequent speaker at workshops and conferences, Scott serves on the Board of Directors at Common Sense Media as well as the Advisory Boards for Independent School Management and Art & Science Group. He founded and convenes the Peninsula Heads Group to create a collaborative environment among independent schools on the Bay Area Peninsula. Prior to moving to San Francisco, Scott was Middle School Director at the National Cathedral School for Girls in Washington D.C. He began his independent school career as a teacher, chaplain, and humanities department chair at St. Paul's School, a coeducational boarding school in New Hampshire. An Iowa native, Scott's undergraduate degree is in music, and he holds a doctorate from Uppsala University in Sweden, where he lived for six years.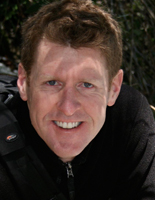 Mike Gwaltney
Director of Online Learning | ISM Consultant
Expertise
Mike is one of the pioneering leaders in online learning within the American private-independent school community. He is a recognized thought leader in developing constructivist learning experiences that connect students to each other online in highly collaborative, "high-touch" projects. Mike shares his expertise in blended, online, and project-based learning, along with faculty development and evaluation, high-quality project-based learning, mission-based curriculum development, and transformative school leadership.
Current Role
As a Consultant for ISM, Mike advocates for progressive school approaches that include project-based and inquiry-based learning, equity-focused and evidence-based leadership, and connecting students with online communities and other learners around the world. Mike presents at regional and national conferences and facilitates on-campus trainings and workshops for private-independent schools.
Prior Experience
Over his many years working in schools, Mike has led a variety of strategic academic initiatives while providing leadership and mentoring to scores of teachers. As a previous Head of Upper School at Rocky Hill School, RI, Mike helped lead school decisions on all issues related to academic and co-curricular programs.

Mike is the recipient of numerous teaching awards, including recognition as "Most Inspirational Teacher" by the Mayor of Los Angeles six times. His work has been featured on National Public Radio, the New York Times Learning Network, Edutopia, and in several recent books.

Mike was given the annual Friends of the Muslim Educational Trust Award in 2016 for envisioning and designing project-based blended-online learning opportunities between students at an Episcopal independent school and students from the muslim community in the Pacific Northwest. In February 2017, Mike was given the OESIS "Innovation Leader" award for Digital Citizenship, Project-based Learning, and Interdisciplinary Learning, and in 2020 Mike was named a OESIS Faculty PD Pathways Leader.
Education
Mike received his bachelor's degree and master's degree from California State University at Fullerton.
If several of us at the school want to attend the webinar, do we each have to register and pay?
If two or more people at your school want to attend the webinar in the same location (for example, in a conference room with one monitor), then you only need to register and pay for one person who will receive the email and link. If you have people in remote locations, each person will need to register and pay separately. Essentially, a registration and payment gives you one link to the webinar.
Will I receive a reminder about the webinar I've just purchased?
Yes. A message will be sent to the email address you registered one or two days before the run date. You will receive a link to the webinar as well as PDF slides of the presentation you will be attending.
What happens if I miss my webinar? Will the fee be refunded?
If you've missed your scheduled webinar, don't panic—you will automatically receive a link to the recorded webinar, barring any technical difficulties that prevent us from recording the session.
Will I receive a recorded version of the webinar after it concludes?
Yes, a recording of your webinar will be sent 24–48 hours after the recording concludes. 
What if I have questions about the presentation? Whom do I contact?
You will be able to type questions, thoughts, and concerns in the communication box throughout the webinar. Each webinar allows 15 minutes for answering questions.
Confirmation and Cancellation Policy
We will correspond with you through email as soon as your workshop is confirmed, no later than two weeks prior to its start date. Occasionally, we may be forced to cancel an unconfirmed, scheduled workshop due to insufficient registration. So we ask that you do not make non-refundable travel arrangements until you receive notice that your workshop is confirmed. (ISM will not be responsible for any change/cancellation charges assessed by your airline or travel agent.)
Tuition Payment and Cancellation Policy for In-Person, Group-based Programs
Tuition must be paid in full 10 business days prior to the start date of the in-person, group-based program. An attendee with a balance due on the start date will be denied entrance to the program until the balance is paid in full.
Cancellation requests must be made in writing by emailing workshops@isminc.com, faxing to 302-656-0647, or mailing to: Professional Development Coordinator, ISM, 2207 Concord Pike, #417 Wilmington, DE 19803.
Cancellations received more than 15 business days prior to the start date of the program will be fully refunded. Gold Dollars will also be fully refunded.
There will be no refunds for cancellations made less than 15 business days before the start of the program. For registrations paid for with membership Gold Dollars, the member school will receive a 50% refund of Gold Dollars.
Non-payment of tuition or no-show to the event does not constitute a cancellation. Full tuition will be due and payable.
The Substitution Option and Wallet Option
Should an attendee need to cancel less than 15 days prior to the start date of the workshop, the school has two options to avoid penalty. Schools may also exercise these options at anytime for cancellations.
The school may substitute another employee.
The school may bank the funds for a future ISM registration. These funds must be applied to a professional development event within one year from the start date of the original workshop. After one year, the funds will be forfeited. To use banked funds, please call the Professional Development Coordinator at 302-656-4944 x152.
*We DO NOT accept enrollments from consultants.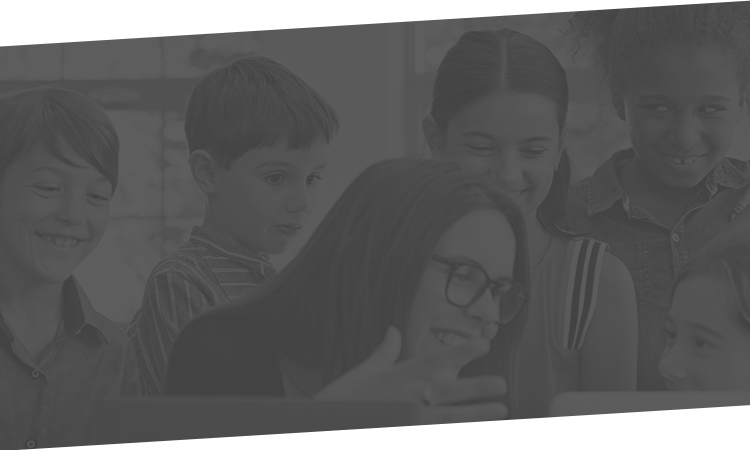 Our Guarantee
ISM believes in providing quality and excellence in all of our events and in ensuring the satisfaction of everyone who attends. Nearly 100% of our participants say they would recommend our events to their colleagues. If you are not satisfied with your event for any reason, ISM will credit the fee you paid toward another similarly priced workshop or will refund it.
See our Confirm/Cancel policy here. If you have any questions, click below to send us an email.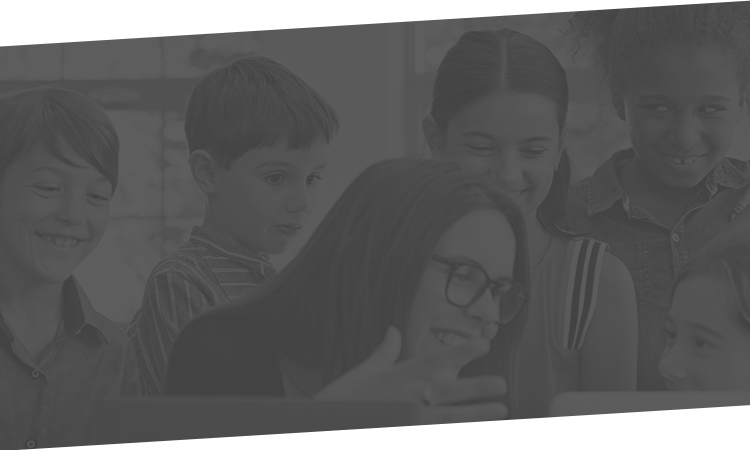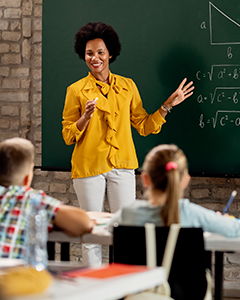 Transformative Academic Leadership
Status: Open • Location: Philadelphia, PA
Register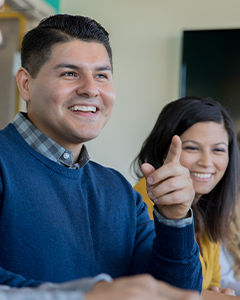 The New Development Director
Status: Open • Location: Philadelphia, PA
Register