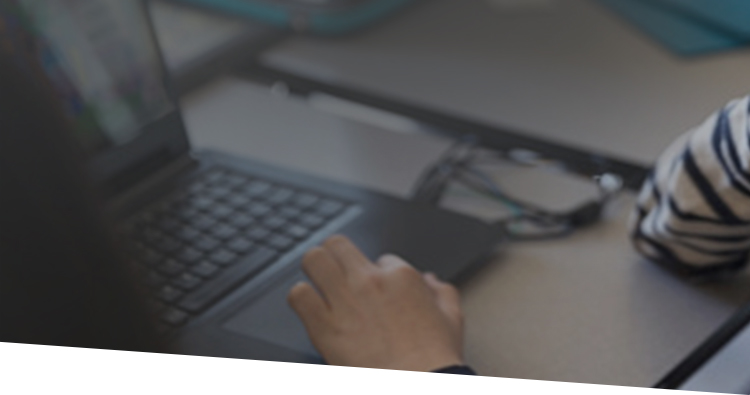 Independent School Management, Inc. ("ISM") is pleased to offer the following levels of membership: Platinum, Gold, Silver, Complementary, and Trial (each a "Membership"). By agreeing to this Membership Agreement ("Agreement") and completing enrollment in a Membership as set forth in Section 1 below, you ("You" or "Client") are granted access to tools, services and discounts to certain ISM products (collectively "Benefits"), which are delivered to You through access to the isminc.com website, print materials through Ideas and Perspectives, discounts to workshops and webinars, and other services offered to the Client. The level of Benefits each Client receives depends on the Membership level selected from the isminc.com website at the time of purchase of the Membership. ISM regularly evaluates Memberships and Benefits and You agree that ISM may make modifications to Benefits periodically, which ISM will communicate to You by email. Many questions about a Client Membership including Benefits and changing Membership level can be answered through the ISMinc.com website, but a Client may always call ISM at (302) 656-4944 x3524 between the hours of 8:30 am and 4:00 pm EST, or email ISM at membership@isminc.com.
1. Enrollment. After accepting the terms stated in this Agreement and the Terms Of Use (https://isminc.com/about-us/terms-of-use) of ISM's Website, and after purchase of Your Membership, the term of the Membership shall begin immediately. The term of that Membership and this Agreement shall continue for 365 days unless terminated sooner according to terms stated below ("Membership Term"). Because all Memberships are annual, there are no cancellations or refunds for any portion of a Membership once its Membership Term begins. Payment options for Memberships include immediate payment in full, at a reduced rate, or twelve equal installments during the Membership Term. You shall be obligated to pay the full cost of the Membership You selected at the time of purchase regardless of the payment option selected. Any portion of the cost of a Membership that is invoiced must be paid within 30 days of the date of an invoice or is subject to cancellation in accordance with Section 3 below. Although Your Membership level cannot be changed to a lower level during the Membership Term, it may be upgraded during that term at an increased cost and subject to a new Membership Term.
2. AUTOMATIC RENEWAL. Unless cancelled sooner in accordance with Section 3 below, Your Membership will renew automatically on the last day of Your Membership Term, with a new 365 day Membership Term beginning immediately upon the end of the previous term. Memberships renewing automatically will be at the same Membership level, the same payment terms, and the same pricing as the immediately-preceding Membership Term, but subject to upward adjustment as set forth below. For example, if payment of the Membership was made via credit card, the card on file will automatically be billed at the time of the auto-renewal, with such being authorized by You entering into this Agreement. If payment of the Membership was made via invoice, You will be sent an invoice in due course, consistent with the schedule of invoices prior to the auto-renewal. From time to time, Membership pricing may increase between Membership Terms. You will be given at least a 30 day notice before any increase in pricing is charged to You. Although not required, ISM will endeavor to provide a reminder to You of Your auto-renewal during the last 30 days of Your Membership Term.
3. Cancellation of Auto-Renewal; Termination. At any time during the first 364 days of Your Membership Term, You may cancel Your Membership such that it will not renew automatically by sending an email to membership@isminc.com, including in the subject line the words "cancel" and "membership." Regardless of when You cancel Your Membership, all benefits of Membership will continue until the one-year Membership Term ends, except as provided below, and terminate thereafter. If You fail to pay for Your Membership within thirty (30) days of the date of an invoice, ISM, at its discretion, may suspend Your access to Benefits of Membership until Your payments become current, and Your Membership term will not be extended beyond the Membership Term; the full amount of Your Membership, nonetheless, will remain due and owing; and the terms applicable to auto-renewal will continue. ISM reserves the right to terminate Your Membership at any time and for any reason, but if terminated for reasons other than Your non-payment, any payment You already made will be reimbursed at an amount pro-rated for the portion of the Membership Term remaining following termination, and Your duty to pay for the remaining portion of the term will cease. There will be no auto-renewal if ISM terminates Your Membership.
4. Notification. ISM will use the billing contact provided during enrollment for communications about Membership plan changes and renewals. It is the Client's responsibility to ensure that the Client's billing contact information is kept up to date in order to receive notices. Changes to contact can be done via email to membership@isminc.com. A Membership specialist can assist with any changes that are needed.
5. Trial Membership. ISM may offer Trial Membership at its discretion. Trial Memberships are absolutely free for 14 days. A Trial Membership can be cancelled at no cost, but only during the first 14 days of enrolling in a Trial Membership by sending an email to membership@isminc.com, including in the subject line the words "cancel" and "membership." Cancelled Trial Membership will be effective immediately. Trial Memberships are not eligible for discounts on goods and services provided through Membership. If any discount is applied at the time of a Trial Membership, such discount will be discontinued upon cancellation or termination of Your Trial Membership.
6. AUTOMATIC CONVERSION TO FULL MEMBERSHIP FOLLOWING TRIAL PERIOD. If You enroll in a Trial Membership and do not sooner cancel such Membership in accordance with Section 5 above, Your Membership will be converted automatically into a full year membership with a Membership Term starting on the 15th day following Your enrollment in the Trial Membership; and this Agreement shall control the terms of such Membership. If Your Trial Membership is automatically converted into a full Membership, You will be obligated to pay ISM at the Membership rate posted on the website at the time of automatic enrollment. See isminc.com/membership—Silver and Platinum dues are stated and Gold dues are calculated by inputting Your operating budget in the calculator. A Trial Membership converted into a full Membership can only be cancelled or terminated as set forth in Section 3 above.