Foundational Approaches 
Research-based approaches every professional needs to know to improve enrollment, retention, fundraising, and marketing strategies.

Current Trends & Strategies 
Recommended COVID-19-related strategies, where applicable, to help you lead from a position of strength during this unprecedented time.

A Clear Focus 
Clarity of individual responsibilities, departmental goals, and your school's mission has never been more important. Ensure you have the tools to surpass your goals for the 2020–21 school year.
40 Live Immersive Sessions
Choose 8 sessions from 40 topics in advancement, enrollment management, development, and marketing communications, and receive the recordings so you can return to this information time and time again. 
Expert Faculty
Learn from leaders who are experts in their field of study, many currently practicing in schools today. They'll be able to provide guidance to help you take your skills to the next level.
Inspiring Affinity Group Sessions
Learn and share in faculty-facilitated affinity groups to help you network with peers with similar interests and challenges.
One-on-One Support
[Mentor and Action Plan Pass only] Work one-on-one with an ISM Consultant mentor who will help you create a unique action plan for your individual needs, strengths, and challenges.
Choose Your Pass

$998
for GENERAL ADMISSION PASS
$777 second person pricing
8 sessions, chosen from 40 options, all delivered live
Affinity group meetings based on shared interests or challenges
Actionable takeaways you immediately implement
Recordings of the sessions you attend

 


Earn 20 International Advancement Certification Program (IACP) Credits

$3,199
for MENTOR AND ACTION PLAN (MAP) PASS 
$2,978 second person pricing
All the benefits of the General Pass
A pre-Summit meeting with a dedicated expert mentor to discuss challenges and opportunities
A midweek happy hour with Summit faculty members
Daily meetings the week after the Summit with your mentor to create a detailed action plan
An action plan you can implement right away
Quarterly check-ins throughout the 2020–21 school year to ask questions and assess progress

 


Earn 40 International Advancement Certification Program (IACP) Credits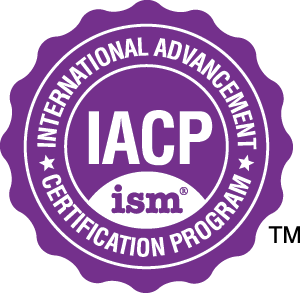 Standout and Mark Your Achievements
Administrators who complete the Academy will earn credits toward ISM International Advancement Certification Program (IACP). IACP offers the industry's only interdisciplinary set of credentials that recognizes learning across the areas of admission, enrollment management, development, and marketing communications  in private-independent schools. Learn more about the program and its benefits here.