It is increasingly difficult to predict what students' future needs will be as we live in an era of hyperchange. Our overall response to this educational dilemma—exacerbated by remote learning during a pandemic has been to "cover" everything. We try to do this despite evidence students retain a small percentage of the content to which they are exposed.
Content is essential—students can't think critically without something to think about—but teaching them "stuff" isn't sufficient. Schools need to reexamine assumptions about what must be covered and pare the required content to what is genuinely essential.
This starts by incorporating opportunities that enable students to learn skills to solve new problems in creative ways. Often, teachers refer to this as "the real world," which is a strange message to give to students—is their current world fake? If school doesn't mimic the real world, it's time to change that.
One of the most critical aspects of learning is authentic, real-life experiences. Schools need to put the responsibility back on the students, empowering them to perform tasks that give them agency and help them develop life skills.
Research shows students find the most engaging tasks are ones that help them take on adult-like roles. Giving students meaningful jobs—even in a remote setting—is a great way to teach valuable skills. It helps to build positive relationships in the classroom and community, gives them a sense of agency and self-efficacy, and eliminates teacher tasks–while engaging and empowering students.
Classroom Jobs
Classroom jobs have customarily been reserved for elementary students. As students age, requests for their contributions to the class community often fade away. Responsibilities shift to more self-serving ones, such as handing in homework on time and studying for a test. There are missed opportunities, though, for students to connect and helpfully interact with their peers.
(Cult of Pedagogy shared an article featuring 25 classroom jobs. We enjoyed reading their article and decided to highlight our top ten to consider for classroom helpers, even in a blended model.)
#1—Podcaster
Have students produce regular podcasts on topics of interest. They can record their content using an app or online platform. To keep it manageable, make it brief and less frequent. Typically, one podcast per month is sufficient, with each episode clocking in under three minutes.
#2—Athletic Trainer
Do you have a student-athlete who wants to exhibit leadership skills? Offer them the opportunity to lead their peers in a movement activity. Meet ahead of time to make sure it's appropriate for everyone in the classroom—this is especially important if you have differently abled students. This movement activity applies whether students are learning in-person or through a remote connection.
#3—Class DJ
Could you use an exciting way to gain your students' attention before a lesson? Assign a class DJ to create a playlist for the first five minutes of class. Set guidelines to avoid anything inappropriate and have them survey their classmates for special requests on genre or artists.
#4—Motivational Speaker
Is there a student in your class who seems to lead and motivate others with ease? Assign them the motivational speaker role and have them record a one-minute video each week reflecting on a motivational idea or quote to share with the class.
#5—Visual Display Artist
This is a wonderful role for any artist in your classroom. Have your visual display artist create posters for an in-person class or digital graphics to be used online for remote learning.
#6—Zoologist
The class zoologist cares for the class pet—or their personal pet in remote learning—and lets their classmates check in once a week to see how the pet is doing. If you're looking to take this role up a notch, have your class zoologist talk briefly about a different animal or species, touching on topics like their diet or habitat.
#7—Tech Guru
This one speaks to future Information Technology (IT) Specialists or students who have a knack for troubleshooting all-things tech. Allow your tech guru to become the go-to person for their peers' technical needs. If you're learning in-person, allot a time each week for the tech guru to take "help desk" hours. If you're learning remotely, set aside time for the Tech Guru to troubleshoot student issues through screen sharing.
#8—Organizing Specialist
Do you have a student who has a well-kept and orderly space? Assign them the role of organizing specialist to assist with keeping classroom supplies organized. This role works best in an in-person setting. But you could allow the Organizing Specialist to present tips to their classmates to help declutter their at-home learning spaces.
#9—Assistant Grader
Do you have a future teacher in your classroom? If you're working in-person, the assistant grader can highlight mistakes on assessments for the teacher to review later. If you're learning virtually, this student could assist with online grading and notifying other students when assignments are missing.
#10—Tutorial Creator
Video tutorials are a vital aspect to all types of learning. Assign the role of Tutorial Creator to the student who enjoys editing videos. This classroom assistant would be responsible for creating YouTube tutorials for tasks that other students need help with.
---

Tune in to ask questions related to this Source article or other topics you've encountered lately.
Visit our NEW Community and start posting.
---
The Logistics
It will take time and planning to integrate a helper system into your classroom. As the program develops, it will require ongoing organization and maintenance. To ensure that your program runs smoothly, create job descriptions ahead of time. Have students apply for their top three choices and submit an explanation—either a brief 300-word essay or a short two-minute video clip—why they'd be a good fit.
If you have students interested in being a classroom helper for a job you have not yet considered, talk with them to explore how their strengths can be converted into a beneficial role.
Once a student has been "hired" for a role, develop checklists for them to follow. Set aside time—whether weekly or monthly—to review their activities and make sure they are on the right track. At a time when human connection is diminishing, classrooms feel more fragmented than ever. Classroom jobs help students remain motivated, offering them a new reason to show up and actively participate in their education meaningfully.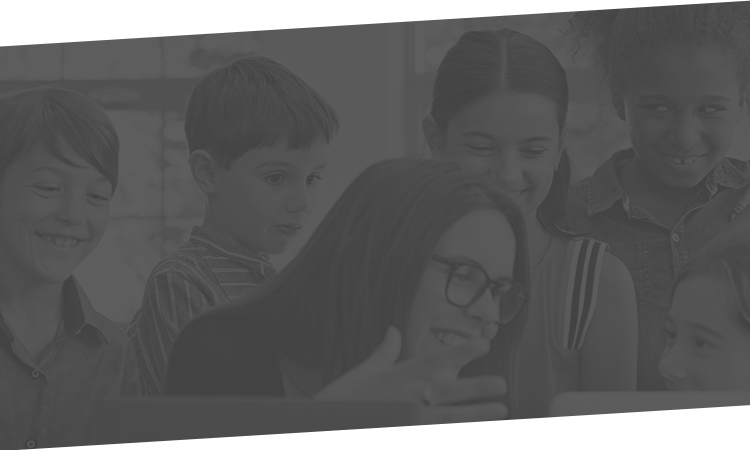 Upcoming Events. Lead with Clarity.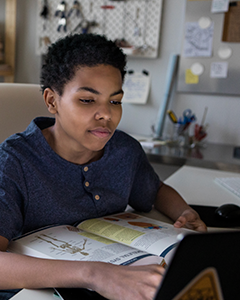 How to Move Past AP and Build a Mission- and Values-Based Curriculum
Status: Open
Register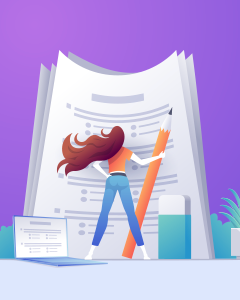 Transforming Student Assessment: Determining Authentic Evidence of Learning
Status: Open
Register