Date(s): ●
Time: 12:00pm ET
Your school's "brand" is the total of all the experiences families have at your school. Therefore, a culture of customer service is a must. But mentioning a customer-service-oriented culture should not produce sneers and hisses among your faculty and staff.
This webinar will help you and your team realize all the benefits you will share when you care for today's private school families in a highly predictable and supportive manner.
Explore the schoolwide benefit of engaging parents like they are VIPs, while systematically redirecting your VIP "monsters." Walk away with actionable strategies for establishing and supporting a customer service culture at your school.
Do you find yourself cringing at stories you hear from parents about their negative interactions with some members of your faculty and staff?
Do you long for the day that all of your school's employees "get" that customer service is everything in today's competitive educational marketplace?
Are you constantly reminding faculty to communicate with parents spontaneously about the incremental progress their children make—but they just won't do it?
Do you worry that your faculty and staff are going to see an expectation of customer service as just one more thing you want them to do?
Your school's families invest money and trust in your school because they believe the experience will provide long-term benefits for their children. Customer service must be an intentional part of your school's culture.
Creating a service-oriented culture that is embraced by all school employees begins by examining the experience your families are having today. You must determine what taking care of your families looks like and identify obstacles and roadblocks.
When you make it clear that everyone's workplace experience improves when your culture of care with families is strong, resistance to the concept wanes. Leave this webinar with concrete, actionable strategies you can use at your school.
You will learn how to:
identify why customer service acumen should be considered a characteristic of professional excellence;
call your entire faculty and staff to a common customer service orientation;
win teachers over by speaking their language; create measurable (and realistic!) expectations for faculty and staff;
correct faculty and staff when they don't seem to get it—or when they are outright resentful;
celebrate success and/or address failure; and
identify when you, your lack of process, or your emphasis on other tasks are the problem.
After this webinar, you'll be:
able to give faculty permission to identify and let go of some "low impact" expectations to free up time to communicate with today's parents in a highly personal way;
empowered to establish a schoolwide customer service standard, recognize it, and reward it;
confident in supporting your customer service champions to take the lead by becoming "brand ambassadors;" and
ready to experience the schoolwide benefit of happy and satisfied parents.
This webinar is for:
School Heads, Enrollment Management leaders, Division Principals/Heads, and Deans of Faculty.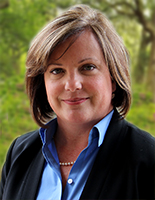 Amy P. Riley, Ed.S., IAP-L
ISM Consultant
Expertise
Amy provides ongoing consulting and coaching in the areas of admission, enrollment management, marketing communications, constituent relations, customer/client service, and school culture.
Current Role
In addition to her consultation and coaching services, Amy's responsibilities at ISM also focus on:
writing for ISM's advisory letter Ideas & Perspectives, distributed to school leaders in almost 1,000 schools;
leading marketing and enrollment management workshops and webinars; and
offering ISM content, quick tips, and tools via LinkedIn, YouTube, and Twitter.
Amy has been a member of the ISM team since 2011, when she joined the faculty of ISM's Advancement Academy. In 2013, she joined ISM as a full-time Consultant. She serves as Academic Dean of ISM's International Advancement Certification Program and holds Leader (IAP-L) level certification in the program.
Prior Experience
Amy has served educational institutions for more than 15 years. She was an educator at the public secondary and post-secondary levels; acted as Director of Advancement, leading admission, marketing communications and development; and functioned as an enrollment management consultant and school culture coach for private-independent schools.
Amy has led workshops on behalf of CASE-NAIS, FCIS, NCAIS, AMS, ACIS, EMA, and AISGW.
She holds a number of K-12 education credentials:
Educational leadership and secondary English education certification, with gifted education endorsement
American Society of Newspaper Editors (ASNE) High School Journalism Institute Fellow
Education
Amy earned an Ed.S in educational leadership, a master's degree in English, and grades 6-12 teaching certification at the University of West Georgia. She earned a bachelor's degree in psychology from Auburn University, AL.
If several of us at the school want to attend the webinar, do we each have to register and pay?
If two or more people at your school want to attend the webinar in the same location (for example, in a conference room with one monitor), then you only need to register and pay for one person who will receive the email and link. If you have people in remote locations, each person will need to register and pay separately. Essentially, a registration and payment gives you one link to the webinar.
Will I receive a reminder about the webinar I've just purchased?
Yes. A message will be sent to the email address you registered one or two days before the run date. You will receive a link to the webinar as well as PDF slides of the presentation you will be attending.
What happens if I miss my webinar? Will the fee be refunded?
If you've missed your scheduled webinar, don't panic—you will automatically receive a link to the recorded webinar, barring any technical difficulties that prevent us from recording the session.
Will I receive a recorded version of the webinar after it concludes?
Yes, a recording of your webinar will be sent 24–48 hours after the recording concludes. 
What if I have questions about the presentation? Whom do I contact?
You will be able to type questions, thoughts, and concerns in the communication box throughout the webinar. Each webinar allows 15 minutes for answering questions.
Confirmation and Cancellation Policy
We will correspond with you through email as soon as your workshop is confirmed, no later than two weeks prior to its start date. Occasionally, we may be forced to cancel an unconfirmed, scheduled workshop due to insufficient registration. So we ask that you do not make non-refundable travel arrangements until you receive notice that your workshop is confirmed. (ISM will not be responsible for any change/cancellation charges assessed by your airline or travel agent.)
Tuition Payment and Cancellation Policy for In-Person, Group-based Programs
Tuition must be paid in full 10 business days prior to the start date of the in-person, group-based program. An attendee with a balance due on the start date will be denied entrance to the program until the balance is paid in full.
Cancellation requests must be made in writing by emailing workshops@isminc.com, faxing to 302-656-0647, or mailing to: Professional Development Coordinator, ISM, 2207 Concord Pike, #417 Wilmington, DE 19803.
Cancellations received more than 15 business days prior to the start date of the program will be fully refunded. Gold Dollars will also be fully refunded.
There will be no refunds for cancellations made less than 15 business days before the start of the program. For registrations paid for with membership Gold Dollars, the member school will receive a 50% refund of Gold Dollars.
Non-payment of tuition or no-show to the event does not constitute a cancellation. Full tuition will be due and payable.
The Substitution Option and Wallet Option
Should an attendee need to cancel less than 15 days prior to the start date of the workshop, the school has two options to avoid penalty. Schools may also exercise these options at anytime for cancellations.
The school may substitute another employee.
The school may bank the funds for a future ISM registration. These funds must be applied to a professional development event within one year from the start date of the original workshop. After one year, the funds will be forfeited. To use banked funds, please call the Professional Development Coordinator at 302-656-4944 x152.
*We DO NOT accept enrollments from consultants.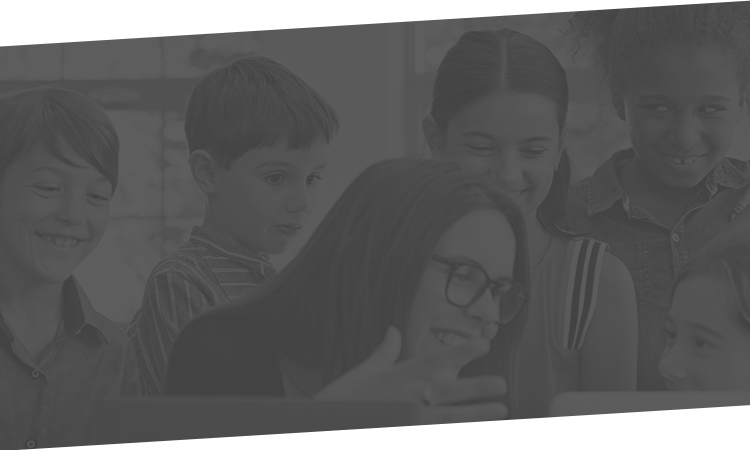 Our Guarantee
ISM believes in providing quality and excellence in all of our events and in ensuring the satisfaction of everyone who attends. Nearly 100% of our participants say they would recommend our events to their colleagues. If you are not satisfied with your event for any reason, ISM will credit the fee you paid toward another similarly priced workshop or will refund it.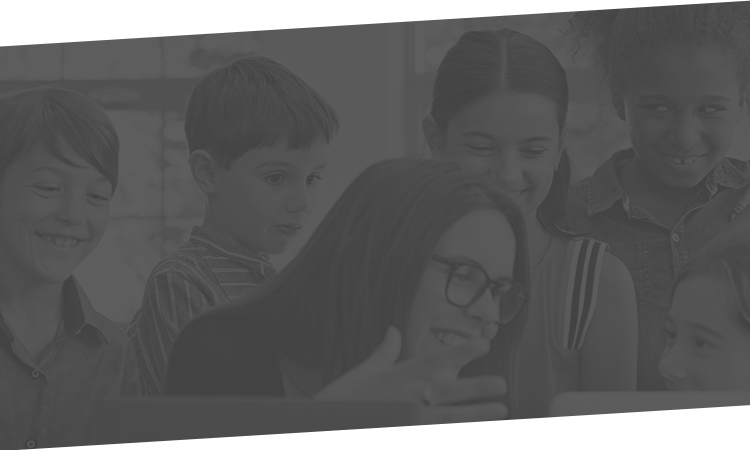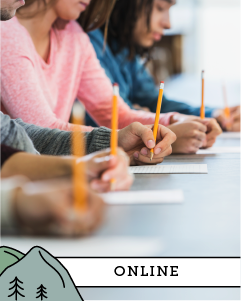 Transforming Student Assessment: Determining Authentic Evidence of Learning
Status: Confirmed
Register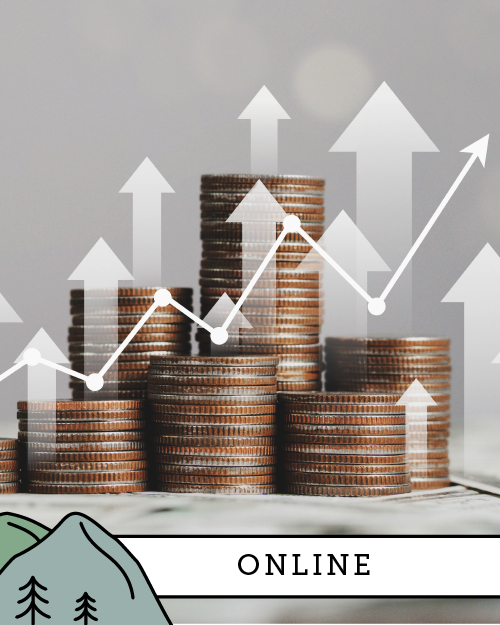 Your Step-by-Step Guide to Building a Successful Private School Endowment
Status: Confirmed
Register