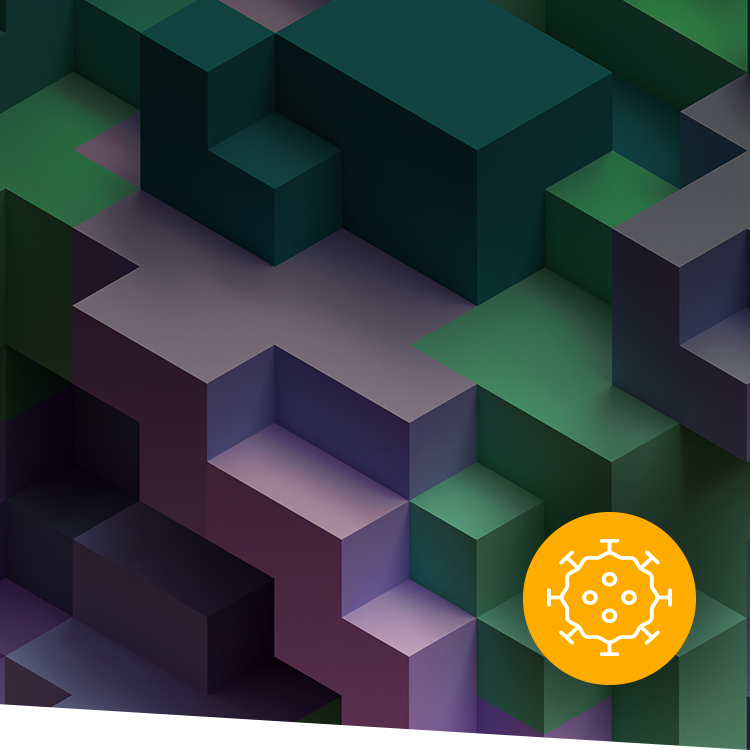 Virtual Workshop: Thursday, June 18–Friday, June 19, 2020 ● Synchronous Times: 11:00 a.m.–12:30 p.m.; 3:30-5:00 p.m ET each day
The simple truth? Your "regular" school schedule won't work for fall 2020. If your community returns to your physical campus, you'll need to account for social distancing—leading to time, people, space, and programming issues.
Learn how your private-independent day school can build a modified schedule for fall 2020, accounting for your school's chosen path—on-campus learning while remaining socially distant, blended instruction (on campus and distance learning), or 100% distance learning.
Two Attendees for One Price
Send two team members to this event for the price of one ticket. Simply fill out the form below, add to cart, and choose "add another attendee" to register your second team member. Note: This pricing is only for groups of two. If you'd like to send four team members to this workshop, you'll need to purchase two seats. 
Get Additional Support From an ISM Consultant
For an additional fee, you can schedule a 90-minute one-on-one virtual consultation with an ISM Consultant to discuss the schedule you've created. Ask questions, eliminate roadblocks, and ensure that you're on the correct path.
COST: $1,200 in addition to your registration fee | Call or email for more information about this add-on: 302-656-4944 or workshops@isminc.com.
The chances of most private-independent day schools returning to "life as normal" in fall 2020 is slim. Even if your community can return to campus, the impact of increased health and safety measures will play a huge role. In this workshop, we cover issues such as:
How will students stay six feet apart in classrooms? How will this impact class sizes?
How can students safely transition between classes? How will this change class length and timing?
Will you continue to offer a blended learning experience? How will this affect teachers' workloads and students' experiences?
What happens if a concentrated outbreak occurs in your area, requiring residents to stay in their homes? Will your system be able to handle this shift?
This we know: A regular school schedule simply won't work for fall 2020.
Join us for this two-day virtual workshop where we'll discuss how you can create a modified school schedule for the coming school year that delivers your mission with excellence. You'll learn how to build a schedule that works for your community, whether you conduct all of your classes on campus, pursue blending learning, or provide only distance learning for an undetermined length of time. This workshop will provide the tools you'll need to create a schedule that meets your community's needs.
Takeaways
Explore the impact of internal and external parameters on your schedule design.
Discuss key processing concepts related to scheduling, including the impact of social distancing on space utilization, sectioning, staffing and programs.
Determine the conditions needed for effective learning, both conventional and remote.
Examine the importance of supporting staff during a time of change.
Review examples of ISM-created "pandemic" school schedules.
Learn about scheduling concepts that support reductions in class size (social distancing), hybrid learning (on campus and remote), and 100% remote learning.
Discover how to fulfill requirements for social distancing.
Gain a toolset that will enable you to build a new school schedule for fall 2020.
Who Should Attend
Division Heads/Principals, School Heads, and other administrators and faculty leaders involved in scheduling school classes should attend.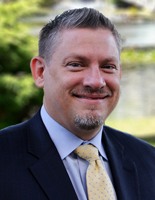 Bryan Smyth, Ph.D.
ISM Senior Consultant | Director of Research
Expertise
Bryan's central purpose is to help students flourish. He believes that the enhancement of school environments and cultures is the best way to facilitate growth in children and adults.
Current Role
As a Senior Consultant and ISM's Director of Research, Bryan:
Oversees ISM's research initiatives by designing studies, conducting statistical analyses, and advancing our knowledge in areas important to independent school leadership
Conducts onsite scheduling consultations, having had extensive experience creating and implementing unique daily schedules and annual calendars for both boarding and day schools
Helps schools analyze and strategize their operations, conducting Strategic Performance Analyses, Strategic Planning/Strategic Financial Planning, and Strategic Academic Planning consultations
Writes frequently for Ideas & Perspectives and co-authors books in the areas of scheduling, student-centered policies, faculty growth and evaluation, finance, social-emotional well-being, and research
Leads ISM's Student-Centered Scheduling workshop and The Assistant Headship workshop
Bryan joined ISM as a Consultant in 2013, following 13 years in independent school administration.
Prior Experience
Bryan came to ISM from Mount Pisgah Christian School, GA, where he served as the Vice President, Head of the Upper School, Guidance and College Advisement Director, varsity head coach, and psychology teacher over the course of his tenure. Prior to that, he was the Associate Head of School at Brandon Hall, GA.
He is also a licensed clinical psychologist specializing in the psychological assessment and treatment of adolescents and their families. This varied background and set of experiences affords him the ability to view a school's form and function from multiple viewpoints, leading to solutions that take into account all perspectives.
Education
Bryan holds a Ph.D. and master's degree in clinical psychology from Marquette University, WI, and a bachelor's degree in psychology from the University of Illinois. He also earned an MBA from Reinhardt University, GA, that focused on the application of business principles to the management of independent schools.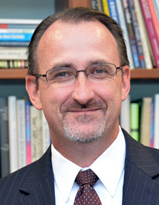 Andrew Taylor, Ed.D.
ISM Consultant
Expertise
Andrew shares his expertise in school management, professional growth and development, project-based learning, faculty evaluation, and more. He worked in private-independent schools for 22 years before joining ISM in 2017.
Current Role
As an ISM Consultant, Andrew:
writes for ISM's advisory letter Ideas & Perspectives, distributed to school leaders in almost 1,000 schools
Leads and co-leads of ISM workshops in student-centered scheduling, leading effective lower schools, executive leadership, and summer program development;
co-facilitates ISM's annual Heads Retreat;
hosts webinars in the areas of leadership, change management, and learning theory;
presents at association conferences;
conducts national and international on-site consultations; and
facilitates Board and school leadership retreats.
Prior Experience
Andrew previously served as Head of Tower School, MA, where he was charged with rationalizing the operating budget, right-sizing the staffing model, and reconfiguring the school schedule to facilitate interdisciplinary instruction and project-based learning.
Before that, he was Head of Lower School at St. Paul's, MD, where he oversaw the adoption of the International Primary Curriculum. He also facilitated the creation of a project-based learning initiative, implemented a re-defined teacher observation process, and supported asynchronous, online professional development.
Andrew began his career as an undergraduate instructor in Human Genetics, Human Social Biology, and Anatomy & Physiology at Edith Cowan University in Western Australia. He also taught Biology at the high school level.
After immigrating to the United States, he taught science at Brentwood School, CA, where he developed its Lower School Summer Program. Later, he was Director of Admission and Assistant Head of School at St. James' Episcopal School, CA, with significant involvement in fundraising and growing enrollment. Andrew was also the Assistant Headmaster and Director of Summer Programs at The John Thomas Dye School, CA.
Andrew has presented at CAIS, SAIS, and NAIS Conferences.
Education
Andrew earned his Doctorate of Education at UCLA, and his master's degree in Educational Administration from California State University, Northridge. Andrew's two bachelor's degrees are in Human Biology and Science Education.
This is a virtual workshop.
Thursday, June 18
11:00 a.m.–12:30 p.m.: Live session with leaders
12:30–3:30 p.m.: Time for independent work
3:30–5:00 p.m.: Live session with leaders 
Friday, June 19
11:00 a.m.–12:30 p.m.: Live session with leaders
12:30–3:30 p.m.: Time for independent work
3:30–5:00 p.m.: Live session with leaders 
This workshop will be held virtually. Details for how to log in will be sent after registration. 
How will ISM communicate workshop information with me?
It is essential that your school approves the following email addresses from ISM:
workshops@isminc.com
marie@isminc.com
You will be receiving all communication—including your confirmation email and access to your workshop's Google Drive account—from these emails.
What does my registration fee include?
All workshop materials are included.
Event Confirmation and Cancellation Policy
We take the health and safety of our school leaders seriously.
In an abundance of caution and to protect the health of all participants, ISM will hold only distance learning events until further notice.
Should ISM cancel an event, we ensure a 100% money-back guarantee for all registrants—so you can buy with confidence. You can feel free to direct any questions to workshops@isminc.com.
Confirmation and Cancellation Policy
Tuition Payment and Cancellation Policy for ISM's Professional Development Events
Tuition must be paid in full 10 business days prior to the start date of the event. An attendee with a balance due on the start date will be denied entrance to the program until the balance is paid in full.
Cancellation requests must be made in writing by emailing workshops@isminc.com, faxing to 302-656-0647, or mailing to: Event Experience Manager, ISM, 2207 Concord Pike, #417 Wilmington, DE, 19803.
Cancellations received more than 15 business days prior to the start date of the program will be fully refunded. Gold Dollars will also be fully refunded.
Cancellations received less than 15 business days prior to the start date of the program will not be refunded.
Non-payment of tuition or no-show to the event does not constitute a cancellation. Full tuition will be due and payable.
The Substitution Option and Wallet Option
If a member of your team can no longer attend a workshop for which they have registered and it is past the cancellation window, your school has two options to avoid penalty. Schools may also exercise these options at any time for cancellations.
The school may substitute another employee.
The school may bank the funds for a future ISM registration. These funds must be applied to a professional development event within one year from the start date of the original workshop. After one year, the funds will be forfeited. To use banked funds, please call the Event Experience Manager at 302-656-4944 x152.
*We DO NOT accept enrollments from consultants.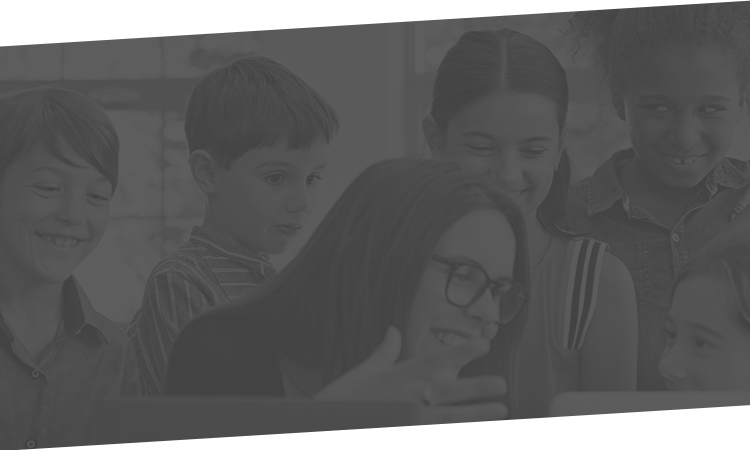 Our Guarantee
ISM believes in providing quality and excellence in all of our events and in ensuring the satisfaction of everyone who attends. Nearly 100% of our participants say they would recommend our events to their colleagues. If you are not satisfied with your event for any reason, ISM will credit the fee you paid toward another similarly priced workshop or will refund it.
See our Confirm/Cancel policy here. If you have any questions, click below to send us an email.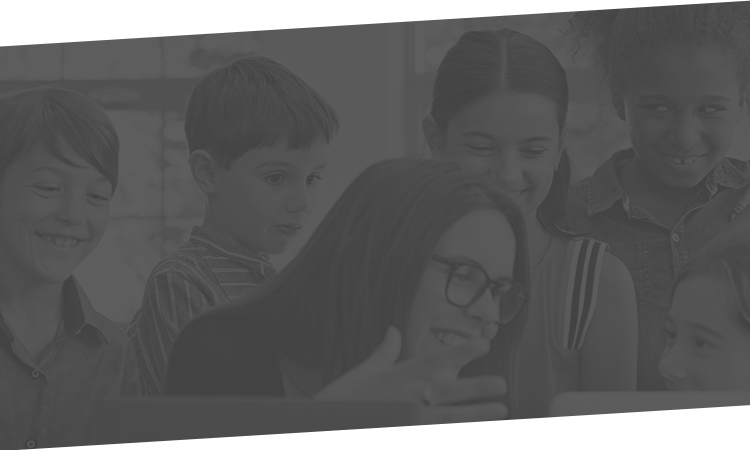 Upcoming Workshops and Events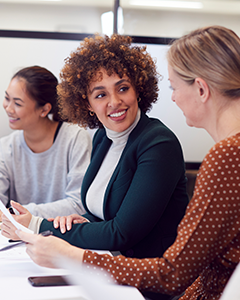 New Heads Cohort: Fall Semester
Status: Open
Register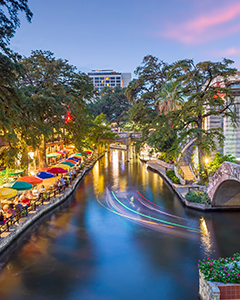 25th Annual Heads Retreat
Status: Open • Location: San Antonio, TX
Register