Date(s): ●
Time: 12:00pm ET
School leaders make hundreds of decisions every day. Many are easy—others are complex, stressful, or both, especially amid a crisis. These choices can have a dramatic impact on student wellbeing and the future of your school.
Join us to explore strategies and tactics for making sound decisions that best support your students, staff, and mission. As the impact of the COVID-19 pandemic continues to affect us all, you might be faced with making even more difficult or course-altering determinations. Ensure that your plans will produce the best outcomes possible.
Do you feel confused or overwhelmed when trying to make a big decision that has long-reaching consequences?
Are you unsure about who should weigh in on which choices?
Are you consistently running into the same roadblocks when making determinations—either via certain individuals or situations?
Do you feel so stressed that you often make snap judgments without thinking through the full impact?
During a crisis, school leaders must make critical decisions. You might need to prioritize certain resources like time, space, and personnel, even while the situation remains unclear and volatile. Often you're don't have the luxury of time to think, consult, and gain acceptance for decisions.
Although decision-making cannot be avoided in the midst of a crisis, leaders who must make important decisions under duress need to recognize problems that can impact quality decision-making and take appropriate steps to avoid those pitfalls.
You will learn how to:
share the burden of decision-making;
filter information to make the best choices; and
avoid groupthink and encourage decision-makers to maintain their own unique viewpoints.
After this webinar, you'll be:
prepared to confidently make decisions based on your school's values and mission;
able to functionally filter available information to make sound choices;
equipped to recognize the impact of stress on decision-making; and
more prepared for future situations.
This webinar is for:
Any individual tasked with making impactful decisions at a private-independent school.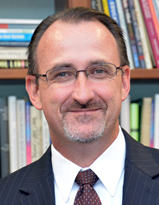 Andrew Taylor, Ed.D.
ISM Consultant
Expertise
Andrew shares his expertise in school management, professional growth and development, project-based learning, faculty evaluation, and more. He worked in private-independent schools for 22 years before joining ISM in 2017.
Current Role
As an ISM Consultant, Andrew:
Writes for ISM's advisory letter Ideas & Perspectives, distributed to school leaders in almost 1,000 schools
Leads and co-leads of ISM workshops in student-centered scheduling, leading effective lower schools, executive leadership, and summer program development
Co-facilitates ISM's annual Heads Retreat
Hosts webinars in the areas of leadership, change management, and learning theory
Presents at association conferences
Conducts national and international on-site consultations
Facilitates Board and school leadership retreats.
Prior Experience
Andrew previously served as Head of Tower School, MA, where he was charged with rationalizing the operating budget, right-sizing the staffing model, and reconfiguring the school schedule to facilitate interdisciplinary instruction and project-based learning.
Before that, he was Head of Lower School at St. Paul's, MD, where he oversaw the school's adoption of the International Primary Curriculum. He also facilitated the creation of a project-based learning initiative, implemented a re-defined teacher observation process, and supported asynchronous, online professional development.
Andrew began his career as an undergraduate instructor in Human Genetics, Human Social Biology, and Anatomy & Physiology at Edith Cowan University in Western Australia. He also taught Biology at the high school level.
After immigrating to the United States, he taught science at Brentwood School, CA, where he developed its Lower School Summer Program. Later, he was Director of Admission and Assistant Head of School at St. James' School, CA, with significant involvement in fundraising and growing enrollment. Andrew was also the Assistant Headmaster and Director of Summer Programs at the John Thomas Dye School, CA.
Andrew has presented at CAIS, SAIS and NAIS Conferences.
Education
Andrew earned his Doctorate of Education at UCLA, and his master's degree in Educational Administration from California State University, Northridge. Andrew's two bachelor's degrees are in Human Biology and Science Education.
If several of us at the school want to attend the webinar, do we each have to register and pay?
If two or more people at your school want to attend the webinar in the same location (for example, in a conference room with one monitor), then you only need to register and pay for one person who will receive the email and link. If you have people in remote locations, each person will need to register and pay separately. Essentially, a registration and payment gives you one link to the webinar.
Will I receive a reminder about the webinar I've just purchased?
Yes. A message will be sent to the email address you registered one or two days before the run date. You will receive a link to the webinar as well as PDF slides of the presentation you will be attending.
What happens if I miss my webinar? Will the fee be refunded?
If you've missed your scheduled webinar, don't panic—you will automatically receive a link to the recorded webinar, barring any technical difficulties that prevent us from recording the session.
Will I receive a recorded version of the webinar after it concludes?
Yes, a recording of your webinar will be sent 24–48 hours after the recording concludes. 
What if I have questions about the presentation? Whom do I contact?
You will be able to type questions, thoughts, and concerns in the communication box throughout the webinar. Each webinar allows 15 minutes for answering questions.
Confirmation and Cancellation Policy
We will correspond with you through email as soon as your workshop is confirmed, no later than two weeks prior to its start date. Occasionally, we may be forced to cancel an unconfirmed, scheduled workshop due to insufficient registration. So we ask that you do not make non-refundable travel arrangements until you receive notice that your workshop is confirmed. (ISM will not be responsible for any change/cancellation charges assessed by your airline or travel agent.)
Tuition Payment and Cancellation Policy for In-Person, Group-based Programs
Tuition must be paid in full 10 business days prior to the start date of the in-person, group-based program. An attendee with a balance due on the start date will be denied entrance to the program until the balance is paid in full.
Cancellation requests must be made in writing by emailing workshops@isminc.com, faxing to 302-656-0647, or mailing to: Professional Development Coordinator, ISM, 2207 Concord Pike, #417 Wilmington, DE 19803.
Cancellations received more than 15 business days prior to the start date of the program will be fully refunded. Gold Dollars will also be fully refunded.
There will be no refunds for cancellations made less than 15 business days before the start of the program. For registrations paid for with membership Gold Dollars, the member school will receive a 50% refund of Gold Dollars.
Non-payment of tuition or no-show to the event does not constitute a cancellation. Full tuition will be due and payable.
The Substitution Option and Wallet Option
Should an attendee need to cancel less than 15 days prior to the start date of the workshop, the school has two options to avoid penalty. Schools may also exercise these options at anytime for cancellations.
The school may substitute another employee.
The school may bank the funds for a future ISM registration. These funds must be applied to a professional development event within one year from the start date of the original workshop. After one year, the funds will be forfeited. To use banked funds, please call the Professional Development Coordinator at 302-656-4944 x152.
*We DO NOT accept enrollments from consultants.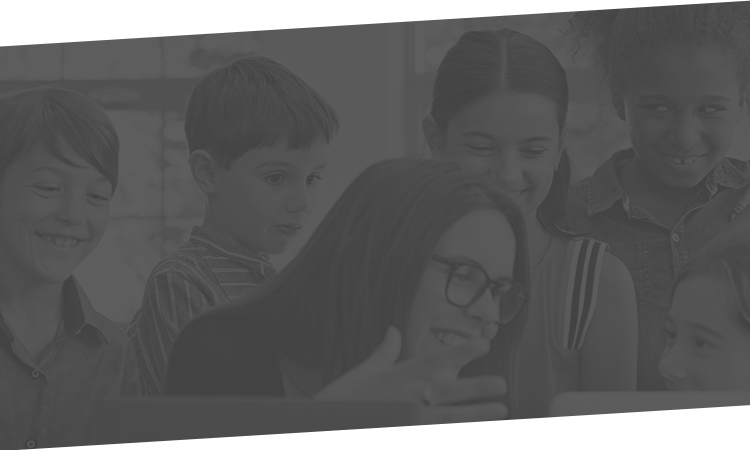 Our Guarantee
ISM believes in providing quality and excellence in all of our events and in ensuring the satisfaction of everyone who attends. Nearly 100% of our participants say they would recommend our events to their colleagues. If you are not satisfied with your event for any reason, ISM will credit the fee you paid toward another similarly priced workshop or will refund it.
See our Confirm/Cancel policy here. If you have any questions, click below to send us an email.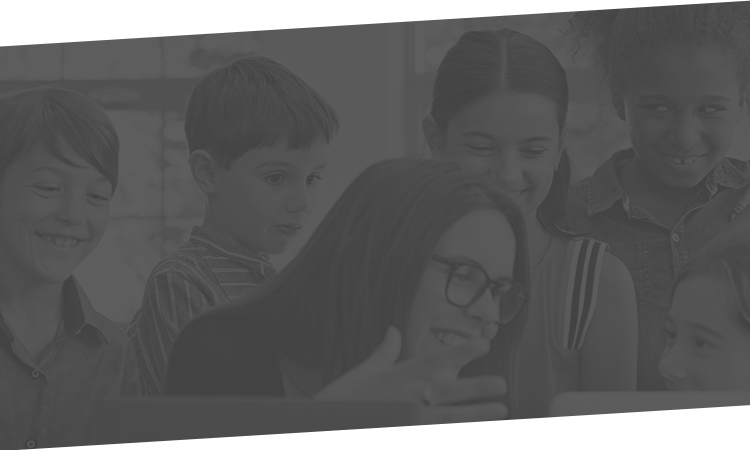 Upcoming Workshops and Events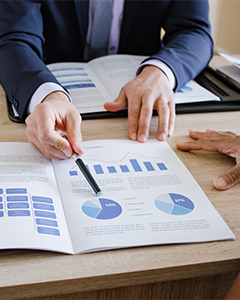 Strategic Financial Planning: A Comprehensive Approach
Status: Confirmed
Register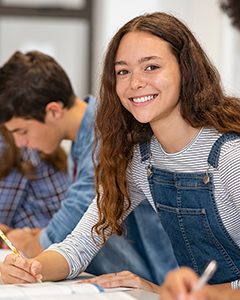 Student-Centered Scheduling Design
Status: Wait-listed
Register