Envision new possibilities.
Date(s): - ●
Location: San Diego, CA
CURRENT TRENDS | STRATEGIES & INSIGHT | NETWORKING
The Expo is a conference filled with best practices and recommended strategies for private-independent school leaders. Unlike typical ISM workshops that take a hyperfocus on a particular topic, the Expo offers a broad overview of various proven approaches and ISM theory.
Follow a specific track that's tailored to your position as a School Head, Business Manager, advancement professional, or academic leader, or choose to attend courses across multiple disciplines.
Discover Current Recommendations
Learn current recommendations that are tailored to your specific position through a diverse selection of courses, or choose to attend sessions across multiple disciplines.
Explore Proven Strategies
Hear the latest research and insight for private schools from a team of ISM Consultants, empowering you to develop a broad overview of the current landscape. 
Meet Private School Peers
Take the time to speak with members of the ISM Consulting team, network with peers and colleagues, and visit exhibitors for solutions to problems your school may be facing.
You're Invited to the ISM Expo
How the Expo Works
DAY 1: Opening Reception & Registration—October 20, 2019
DAYS 2 & 3: Workshop Sessions—October 21–22, 2019
Choose from 28 different sessions across four tracks. Attend all sessions focused on one subject area, or explore courses across multiple disciplines. 
Heads & Trustees track, with sessions including:
Future Proofing Your School: Discover Your School's Stability Ranking
The Four Strategic Roles Your Board Plays in a Successful Capital Campaign
Becoming an Action-Oriented and Strategic Board
Business & Operations track, with sessions including:
Safeguarding Your School: Assessing Your School's Risk Exposure
Can a Capital Project Really Change Your School?
A Hands-On Approach to Strategic Financial Planning and Tuition-Setting
Advancement track, with sessions including:
From Boomers to Millennials: Marketing and Fundraising for Today's Parents
Shift to Continuous Enrollment to Boost Retention
How to Assess the Success of Your Development Operations
Leadership track, with sessions including:
Empower Your Faculty and Staff to Be Your School's Best Marketers
How to Manage a Schedule Change
Customized Learning and Mastery-Based Graduation Requirements: Concepts and Issues
DAY 4: Optional Add-on for One-on-One Consulting—October 23, 2019
Stay for Day 4 to book a session with an ISM Consultant to ask questions about your school's most pressing issues and receive guidance and feedback. You will meet an industry insider and receive tangible advice for your specific situation. You might ask how to compete in a crowded market, retain students, define your school's value proposition, manage expectations from various constituencies, align your Leadership Team, find major donors, maintain strategic focus—or something else.
The time and topic is up to you.
Available Consultants:

Spots are limited, and are first-come, first-served!
Each one-hour session costs $440, and you can choose to purchase up to three hours of consulting time. Get direct feedback to envision new possibilities for yourself and your school.
Contact Marie Kelly, Professional Development Coordinator, at workshops@isminc.com or 302-656-4944, for more information about this opportunity.
Earn CPE Credits
CPAs can receive CPE credits by attending designated courses offered at the Expo. To earn credits, attendees pay $250 on top of their tuition price. 
Independent School Management, Inc. is registered with the National Association of State Boards of Accountancy (NASBA) as a sponsor of continuing professional education on the National Registry of CPE Sponsors. State boards of accountancy have final authority on the acceptance of individual courses for CPE credit. Complaints regarding registered sponsors may be submitted to the National Registry of CPE Sponsors through its website: www.NASBARegistry.org.
Join us as an Expo Sponsor
The Expo offers a broad view of ISM theory in every area of private school operations. With over 200 expected attendees, let us help you gain exposure with prime decision-makers in private-independent schools. Stand out from the crowd and elevate your visibility with important clients and prospects.
See this year's sponsorship opportunities.
Download the Sponsorship Packet
Session Leaders and Consultants
Sunday, October 20, 2019
| | |
| --- | --- |
| 3:00–5:00 p.m. | Expo Registration |
| 5:00–7:00 a.m. | Opening Reception |
Monday, October 21, 2019
8:00–8:30 a.m.
Expo Registration and continental breakfast

SESSIONS
8:45–10 a.m.

10–10:30 a.m.
Break

SESSIONS
10:30–11:45 a.m.

12–1:30 p.m.
Lunch

SESSIONS
1:30–2:45 p.m.

2:45-3:15 p.m.
Break

SESSIONS
3:15–4:30 p.m.

4:30-6 p.m.
Reception
Tuesday, October 22, 2019
8:45–10 a.m.

 

Parents want a safe, caring community that educates and prepares their children in a better fashion than alternatives. Students want a predictable and supportive school atmosphere where they get to be the ones "doing it" (rather than watching it). They want school experiences that are engaging, meaningful, and useful for their future. But there's a major issue in independent schools: Our ability to deliver on these promises is eroding—and along with it, our value proposition. Dr. Smyth will explore the issues that are eroding independent schools' value propositions and offer some suggestions on how to address them.

 

Objectives

Examine what has led us to the point—and what we foresee for the future.
Explore how independent schools can alter their paths forward.

 

10–10:30 a.m.
Break

SESSIONS
10:30–11:45 a.m.

12–1:30 p.m.
Lunch

SESSIONS
1:30–2:45 p.m.

2:45-3:15 p.m.
Break

SESSIONS
3:15–4:30 p.m.

4:30-6 p.m.
Reception
Wednesday, October 23, 2019
| | |
| --- | --- |
| 9:00–10:00 a.m. | One-on-One Consulting Session *Fees Apply |
| 10:00–11:00 a.m. | One-on-One Consulting Session *Fees Apply |
| 11:00–12:00 p.m. | One-on-One Consulting Session *Fees Apply |
Location and Hotel Information
Location
Doubletree by Hilton San Diego Mission Valley
7450 Hazard Center Drive
San Diego, CA
How to Book Your Room
ISM's room block is open for online or call in reservations. 
Call the hotel directly at 619-297-5466 and ask for the Independent School Management or ISM room block.
Note: Do NOT make any non-refundable travel arrangements until you receive a communication from ISM that the workshop is confirmed to run.
About the Hotel
The DoubleTree by Hilton San Diego - Mission Valley puts you in the center of San Diego. The Mission Valley hotel is conveniently located next to the trolley stop, which offers easy transportation to a variety of the city's top attractions including Old Town, Little Italy, Petco Park, San Diego Convention Center, Gaslamp Quarter, and San Diego State University.
It offers some of the largest guest rooms in Mission Valley and are pet-friendly. Each room has 400 sq. ft. of contemporary space with high-quality amenities. Standard Wi-Fi is complimentary for Hilton Honors members who book direct. It also offers an indoor and outdoor pool plus a 24-hour fitness center.
Adjacent to the San Diego Trolley, it's a quick ride to historic Old Town and 10 minutes to downtown
Walk/bike path to Fashion Valley Mall, connected to Hazard Center shops and restaurants
Largest guest rooms in Mission Valley
Heated indoor/outdoor pools, 24-hour fitness center, and business center
Pet-friendly
Things to do in San Diego
Located in the heart of Mission Valley, this DoubleTree hotel near the University of San Diego is just steps from the San Diego Trolley. This provides easy transport to a range of attractions, including the historic Gaslamp Quarter, SDCCU Stadium (formerly known as Qualcomm Stadium) and Petco Park, home of the San Diego Padres.
Indulge in some retail therapy at the Fashion Valley Mall, a large mall in San Diego with many fine shops, and within walking distance of the hotel. Discover the world-famous San Diego Zoo, SeaWorld® San Diego, and LEGOLAND® California, or explore the museums and gardens of Balboa Park. Enjoy one of San Diego's 94 championship golf courses, including world-famous Torrey Pines Golf Course.
Frequently Asked Questions
How will ISM communicate workshop information with me?
It is essential that your school approves the following email addresses from ISM:
You will be receiving all communication—including your confirmation email and access to your workshop's Google Drive account—from these emails.
What does my registration fee include?
All workshop materials, breakfasts, lunch or dinner daily, and social hours are included.
What is not included in my registration fee?
Hotel accommodations and travel expenses, other meals not noted.
What should I wear?
Meetings rooms are generally cold, as temperature control in meeting spaces and large convention centers is difficult. Please bring a sweater, jacket, or sweatshirt.
What should I bring?
You'll receive a letter from your workshop instructor letting you know what to bring. However, please bring a laptop or tablet for online access.
Can my special dietary requirements be met?
Absolutely. Just give the Workshops Department a call at 302-656-4944, and we'll make sure your needs are accommodated.
Should I need medical or dental attention, where should I go?
Should you need medical attention in a non-emergency, notify ISM staff and the hotel staff. The hotel can recommend what facilities are available, and may be able to supply transportation. In an emergency, call 911.
Confirmation and Cancellation Policy
We will correspond with you through email as soon as your workshop is confirmed, no later than two weeks prior to its start date. Occasionally, we may be forced to cancel an unconfirmed, scheduled workshop due to insufficient registration. So we ask that you do not make non-refundable travel arrangements until you receive notice that your workshop is confirmed. (ISM will not be responsible for any change/cancellation charges assessed by your airline or travel agent.)
Tuition Payment and Cancellation Policy for In-Person, Group-based Programs
Tuition must be paid in full 10 business days prior to the start date of the in-person, group-based program. An attendee with a balance due on the start date will be denied entrance to the program until the balance is paid in full.
Cancellation requests must be made in writing by emailing workshops@isminc.com, faxing to 302-656-0647, or mailing to: Professional Development Coordinator, ISM, 1316 N. Union St., Wilmington, DE, 19806.
Cancellations received more than 15 business days prior to the start date of the program will be fully refunded. Gold Dollars will also be fully refunded.
There will be no refunds for cancellations made less than 15 business days before the start of the program. For registrations paid for with membership Gold Dollars, the member school will receive a 50% refund of Gold Dollars.
Non-payment of tuition or no-show to the event does not constitute a cancellation. Full tuition will be due and payable.
The Substitution Option and Wallet Option
Should an attendee need to cancel less than 15 days prior to the start date of the workshop, the school has two options to avoid penalty. Schools may also exercise these options at anytime for cancellations.
The school may substitute another employee.
The school may bank the funds for a future ISM registration. These funds must be applied to a professional development event within one year from the start date of the original workshop. After one year, the funds will be forfeited. To use banked funds, please call the Professional Development Coordinator at 302-656-4944 x152.
*We DO NOT accept enrollments from consultants.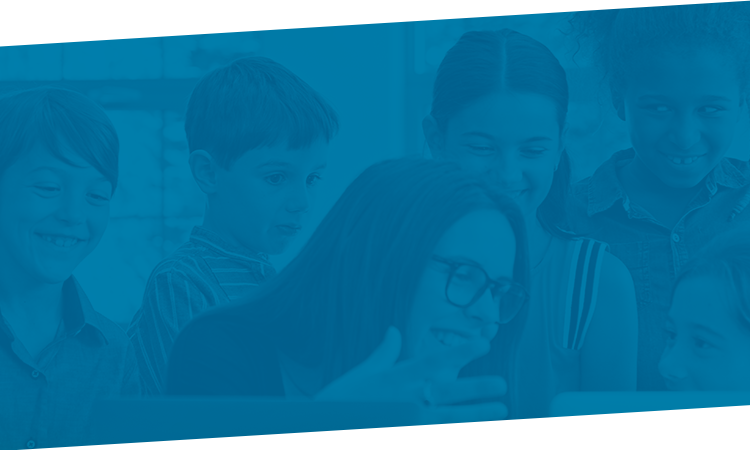 Episcopal School of Acadiana, LA
Explore Trends With Your Team
"We were fortunate to attend as a three-person team and attend most of the sessions. We plan on taking a day retreat with our Headmaster to present all that we learned. The length of each session, the variety of topics covered, and the impressive faculty made it a wonderful conference. Thank you!"

Linda Dautreuil, Director of Development
Madison Community Montessori School, WI
Discover New Ways to Lead
"I appreciated the flexibility to self-select from a great variety of workshops, which covered a breadth of leadership topics. I can always count on ISM to present great information, and then follow up with templates and resources, allowing us to implement these ideas immediately in our own schools! As always, I am already looking forward to my next ISM opportunity!"

Vicki McCarthy, Head of School
Pusch Ridge Christian Academy, AZ
Take Home Tangible Resources
"Thank you for putting students first and treating us as professionals. The food, breaks, treats, and social hour were over the top and we felt so valued. Thank you for the innovative ideas that are practical enough to take back and start implementing. I can't wait to return next year. Thank you for the resources and being personable enough to reach out to."

Casey Robinson, Director of Admissions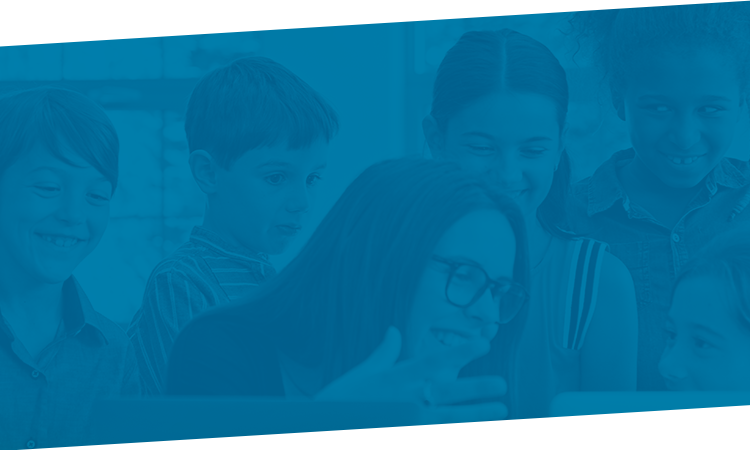 Upcoming Workshops and Events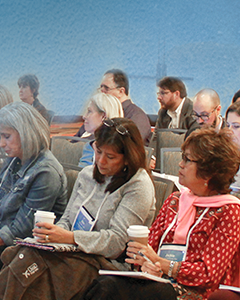 Expo
Status: Open • Location: San Diego, CA
Register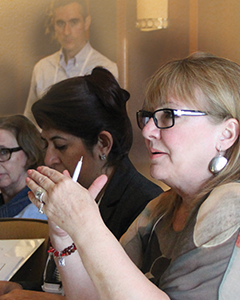 24th Annual Heads Retreat
Status: Confirmed • Location: Tucson, AZ
Register