Date(s): - ●
Location: Philadelphia, PA ●
Certification Credits: 10 BCP/13.0 CPE
There are risks inherent to private-independent-school operations that can feel overwhelming if you don't have the right plans in place. Explore how to best prepare yourself and your school to ensure you've protected your faculty, staff, students, and bottom line for years to come.
Your school faces more risk than ever—and creating a protection plan might feel overwhelming. School leaders are busy, risk is an uncomfortable topic, and it can be difficult to know where to focus your efforts (and budget). If you're not sure where to start, it's time to remove the guesswork from risk management. Learn what you need to know to protect your faculty, staff, students, and bottom line for years to come.
Using claims and incident data from over 2,000 schools, determine areas where schools have historically gotten into trouble. Additionally, explore new trends, activities, and patterns that can present risks, such as drones, Uber and Lyft, and active shooters. Hear proven ways to help prevent or mitigate these events from occurring and leave with critical tools to help you make your school a safer place—while reducing legal exposure.
Takeaways:
Examine how to protect your school when using vendors and volunteers.
Create an emergency response plan for your school, including critical drills you must have in place before a disaster occurs.
Discover risk assessment techniques and safe facilities protocols.
Learn recommended strategies for employment practices, contracts, health records, waivers, and more.
Understand techniques to reduce IT risk exposure, including data and acceptable use policies as well as cyber-liability.
Determine the reporting and investigation protocols, critical insurance policies, and other plans and procedures you must have in place today.
Outline your school's business continuation plan to make your school a safer place.
Who Should Attend:
School Heads, CFOs, Business Officers, HR professionals, Facilities Managers, and anyone responsible for your school's risk management protocols should attend.
Continuing Professional Education (CPE)
Participants may earn up to 13 CPE credits for this workshop.
Independent School management is registered with the National Association of State Boards of Accountancy (NASBA) as a sponsor of continuing professional education on the National Registry of CPE Sponsors. State boards of accountancy have final authority on the acceptance of individual courses for CPE credit. Complaints regarding registered sponsors may be submitted to the National Registry of CPE Sponsors through its website: www.nasbaregistry.org
In accordance with the standards of the National Registry of CPE Sponsors, CPE Credits have been granted based on a 50-minute hour.
Program level: Overview
Prerequisite: None
Advanced Preparation: If attendees are asked to bring any school data with them, they each will receive this list prior to the start of the workshop.
Field of Study: Business Management & Organization
Delivery Method: Group Live
See Administrative Policies below for Record Retention, Tuition, Complaint Resolution, Cancellation, Course Update, and Refund policies.
Administrative Policies
Record Retention
ISM will maintain all workshop records electronically for for five years. This includes:
Dates dates and locations; course materials; presentations.
Faculty roster, contact information, and biographies (also included in the workbook)
Individual registration/participation records
Individual session attendance transcripts with CPE credits earned
Certificates of Completion
Primary workshop marketing material (pdf form)
Evaluation results and reports
Past attendees may request their individual records by emailing workshops@isminc.com and indicating their name, school, and year they attended the workshop.
Tuition Payment
Full tuition payment is expected at time of registration; however, individuals may register with a $600 deposit through April 12, 2019. The balance is due before the start day of the workshop. Any attendee with a balance due on the start date of the workshop will not be permitted into session until the balance is paid.
Complaint Resolution
ISM takes feedback and evaluations very seriously, and we offer up to a 100% refund to individuals who are not satisfied with their experience. ISM strives to give every registered attendee the best experience possible.
During the workshop we ask that attendees bring issues to the attention of the ISM staff either in person or via email. We will do everything in our power to correct the situation on site.
We review every end-of-course evaluation form closely. The workshop leaders and the ISM President review all evaluations and will address any below-average grade for refunds up to 100%.
After the workshop, registered attendees may direct any complaints to the ISM Workshops Department, 1316 N. Union St., Wilmington, DE, 19806 or workshops@isminc.com. Complaints will be taken to the ISM President for resolution.
Complaints regarding ISM as registered a sponsor may be submitted to the National Registry of CPE Sponsors through its website: www.nasbaregistry.org. ISM's Sponsor ID is 140060.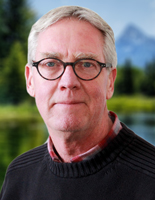 Martin Kelly
President of ISM Insurance Inc.
Expertise
Martin has worked to serve private-independent schools with the most comprehensive and mission-appropriate insurance coverages for over 25 years. He's been the President of ISM Insurance Inc. since 1996 and has worked with 1,200 schools, insuring in excess of 30,000 staff and 200,000 students.
Current Role
Among other initiatives, he has developed a private-independent school-specific risk management assessment service for ISM, including review of crisis response plans, facilities safety, employment practices, bullying and harassment, reporting and investigation protocols, trips and travel, contracts, and insurance.
Martin writes for Ideas & Perspectives, ISM's flagship advisory letter, in his areas of expertise. He has presented on risk management to numerous school associations over the past several years and has conducted numerous on-site assessments.
Prior Experience
Martin began his insurance career as a large case underwriter. He was then asked to assume the position of director of a multimillion-dollar, multiple-employer trust division for a large national insurance company, to improve performance and profitability. After successfully meeting that challenge, Martin helped start up a group division for another national insurance company and in five years, grew the business to over $100 million in premiums.
Martin then moved to "the other side" of insurance, becoming a third-party administrator specializing in medical associations. He worked with over 1,000 physicians, including the College of American Pathologists, in the areas of employee benefits and medical malpractice.
Education
Martin holds an MBA from Widener University (PA), a BS in economics from Villanova University (PA), and a Certified Risk Managers (CRM) degree.
Schedule
Subject to adjustment
(Continental breakfast is available starting at 7:00 a.m. and breaks are at 10:15 a.m. and 3:00 p.m. daily.)
Monday or Wednesday
7-8:30 Registration and continental breakfast
8:30–10:15 Session One
10:15-10:30 Break
10:30-12:15 Session Two
12:15-1:15 Lunch with ISM
1:15-3:00 Session Three
3:00-3:15 Break
3:15-5:00 Session Four
5:00–5:30 General Session (Monday start)
5:30-6:00 Reception with ISM (Monday/Wednesday)
6:00 Dinner with ISM
Tuesday or Thursday
8:30-10:15 Session Five
10:15-10:30 Break
10:30-12:00 Session Six/Action Planning
10.25 hours Monday starts
10.75 Wednesday starts
Workshop Location
Hilton Penns Landing 
201 South Columbus Boulevard 
Philadelphia, PA 19106 
215-521-6565
The Hilton Penns Landing on the Delaware River, adjacent to Independence Seaport Museum and summer activities alone the river. It is the walking distance to historic Old City Philadelphia. Group hotel reservation rate of $209 is available until June 17, 2019. Subject to availability. Please wait until the workshop status is 'confirmed' before making your travel and hotel arrangements.
Make your hotel reservations by:
Calling 215-521-6500 and let then know you are with ISM or Independent School Management Summer Institute
The Hilton Penns Landing is pet-friendly. Please contact the hotel for details.
Travel
Delta Airlines is offering Advancement Academy attendees discounted fares. Click this link to get to Delta reservations. Fill in your departure city and destination (PHL). If the Meetings Event Code box is empty, use the Meeting Event Code NMSM8. You may also call Delta Meeting Network® at 1-800-328-1111, Monday through Friday, 7:00 a.m. to 7:30 p.m. (CT) and refer to Meeting Event Code: NMSM8.
American Airlines is offering Advancement Academy attendees discounted fares into Philadelphia (PHL). Visit aa.com and select your flights. At the bottom of the passenger info form, you will see "Promo Codes and accounts." Click "edit" and use code 9979BT. Then proceed to picking your seats.
Getting there from Philadelphia International Airport
DIRECTIONS: Take the Philadelphia ramp on the left to merge onto I-95 N. Take exit 20 for Columbus Blvd. Turn left onto S Columbus Blvd. Hotel will be on the right.
Distance from Hotel: 11.7 miles
Drive Time: 15 minutes
How will ISM communicate workshop information with me?
It is essential that your school approves the following email addresses from ISM:
workshops@isminc.com
marie@isminc.com
tomi@isminc.com
You will be receiving all communication—including your confirmation email and access to your workshop's Google Drive account—from these e-mails.
What does my registration fee include?
All workshop materials, breakfasts, lunch or dinner daily, and social hours are included.
What is not included in my registration fee?
Hotel accommodations and travel expenses, other meals not noted.
What should I wear?
Meetings rooms are generally cold, as temperature control in meeting spaces and large convention centers is difficult. Please bring a sweater, jacket, or sweatshirt.
Summer temperatures average mid-80s to a low of 65. It can get quite hot—into the 90s—and humid. The classrooms and guest rooms are usually comfortable, but you may want to dress in layers in case the rooms are too warm or too cool for you. Dress is casual. Wear whatever is comfortable—jeans, sweat shirts, sweaters, etc. For current weather conditions, we recommend checking weather.com.
What should I bring?
You'll receive a letter from your workshop instructor letting you know what to bring. However, please bring a laptop or tablet for online access.
Where can I work out?
The Hilton Penns Landing offers a fitness center and a pool, as well as bicycle rentals. Since the hotel is located on the river, you have easy access to walking in Old City, as well as on the riverfront.
Can my special dietary requirements be met?
Absolutely. Just give the Workshops Department a call at 302-656-4944, and we'll make sure your needs are accommodated.
How much free time will I have?
There are periods before, between, and after workshop sessions for relaxation, recreation, and socializing.
Should I need medical or dental attention, where should I go?
Should you need medical attention in a non-emergency, notify ISM staff and the hotel staff. The hotel can recommend what facilities are available, and may be able to supply transportation. In an emergency, call 911.
Confirmation and Cancellation Policy
We will correspond with you through email as soon as your workshop is confirmed, no later than two weeks prior to its start date. Occasionally, we may be forced to cancel an unconfirmed, scheduled workshop due to insufficient registration. So we ask that you do not make non-refundable travel arrangements until you receive notice that your workshop is confirmed. (ISM will not be responsible for any change/cancellation charges assessed by your airline or travel agent.)
Tuition Payment and Cancellation Policy for In-Person, Group-based Programs
Tuition must be paid in full 10 business days prior to the start date of the in-person, group-based program. An attendee with a balance due on the start date will be denied entrance to the program until the balance is paid in full.
Cancellation requests must be made in writing by emailing workshops@isminc.com, faxing to 302-656-0647, or mailing to: Professional Development Coordinator, ISM, 1316 N. Union St., Wilmington, DE, 19806.
Cancellations received more than 15 business days prior to the start date of the program will be fully refunded. Gold Dollars will also be fully refunded.
There will be no refunds for cancellations made less than 15 business days before the start of the program. For registrations paid for with membership Gold Dollars, the member school will receive a 50% refund of Gold Dollars.
Non-payment of tuition or no-show to the event does not constitute a cancellation. Full tuition will be due and payable.
The Substitution Option and Wallet Option
Should an attendee need to cancel less than 15 days prior to the start date of the workshop, the school has two options to avoid penalty. Schools may also exercise these options at anytime for cancellations.
The school may substitute another employee.
The school may bank the funds for a future ISM registration. These funds must be applied to a professional development event within one year from the start date of the original workshop. After one year, the funds will be forfeited. To use banked funds, please call the Professional Development Coordinator at 302-656-4944 x152.
*We DO NOT accept enrollments from consultants.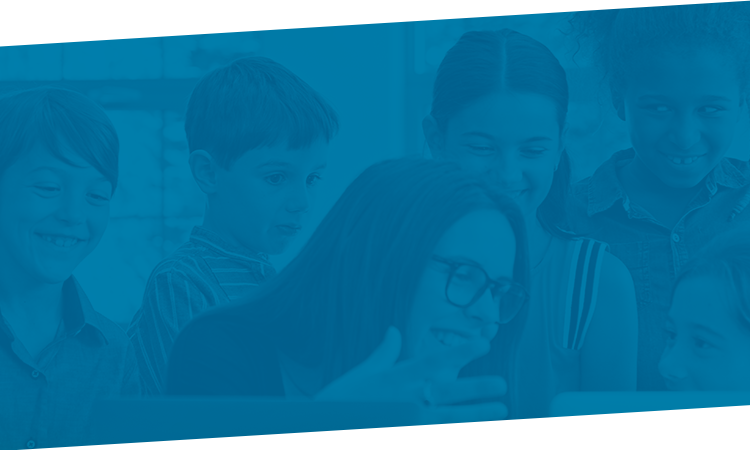 Our Guarantee
ISM believes in providing quality and excellence in all of our events and in ensuring the satisfaction of everyone who attends. Nearly 100% of our participants say they would recommend our events to their colleagues. If you are not satisfied with your event for any reason, ISM will credit the fee you paid toward another similarly priced workshop or will refund it.
If you have any questions, click below to send us an email.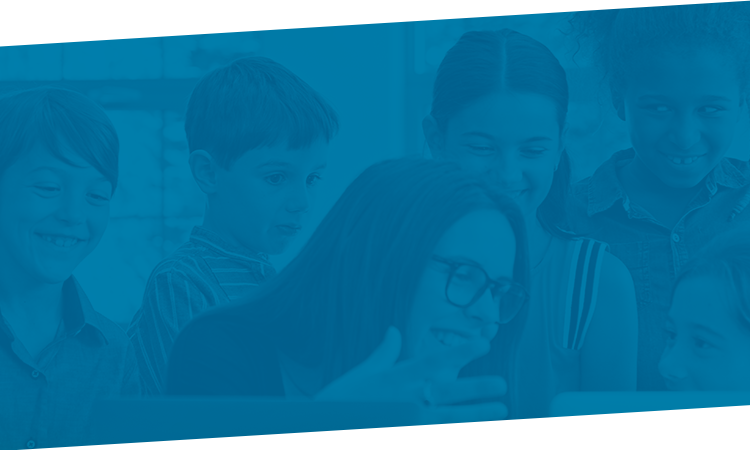 Upcoming Workshops and Events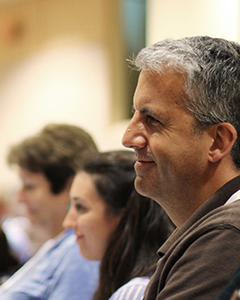 Summer Program: An Asset to Your School
Status: Confirmed • Location: San Diego, CA
Register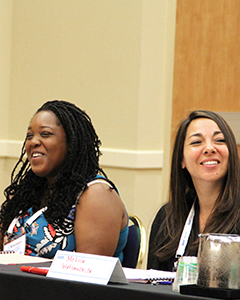 Mastering Enrollment Management
Status: Wait-listed • Location: San Diego, CA
Register