Date(s): ●
Time: 3:00pm ET ●
Certification Credits: 1 BCP
Tuition-setting is a complicated process. How do you know what's too much? How do you communicate with your parents why tuition must increase? This webinar will give you points to consider before you make your tuition increase decision and strategies for effectively communicating your new tuition to your community.
Tuition increases every year, and parents are often perplexed—even upset—over tuition increases that outpace marketplace inflation. It can be a difficult time for schools, but ISM has helpful strategies as you consider options.
First, this webinar will help you consider the necessary variables when contemplating a tuition increase. Rather than just "throwing a dart in the dark," get concrete budgetary considerations to guide your tuition decision-making process.
Further, this webinar will help you understand why COLA is an inaccurate measure of inflation for independent schools. Understanding why is the first step toward explaining your tuition increase to families enrolled at your school.
Lastly, we will discuss strategies to communicate your tuition increase. Giving families the proper information about your tuition increase is an important part of serving your clientele. We will discuss the ins and outs of what to communicate.
We'll cover these topics and more:
The things to consider when contemplating a tuition increase
How to tell your value story
Strategies to help parents understand a tuition increase
The impact of Baumol's Cost Disease
Research on whether raising tuition actually scares families away
Run time:
Total run time is 60 minutes. The presentation will run approximately 45 minutes with 15 minutes designated for Q&A.
Who should attend:
This webinar is appropriate for Admission Directors, CFOs, Business Ofifcers, School Heads, and Board members.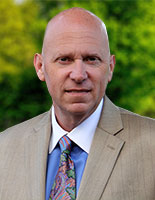 Terry L. Moore, BCP-E
ISM Executive Consultant
Expertise
Terry shares his expertise with private-independent schools in strategic planning and strategic financial planning, strategic performance analysis, effective school operation, fundraising, faculty evaluation and compensation, and financial aid.
Current Role
Terry has supported more than 200 schools on-site since 2002 through ISM, many multiple times. He also:
Writes for ISM's publications, including Ideas & Perspectives
Created the ISM FAST program (ISM's cutting-edge financial aid tool)
Speaks at various conferences including NBOA, NYSAIS, CAIS, FISBO, and AISNE
Leads ISM workshops and webinars
Terry recently completed a two and a-half year assignment at St. Mary's School, Aliso Viejo, CA. He served as the Head of Finance, Operations, and Advancement. During that assignment, he continued to consult with ISM.
Terry has over 30 years of experience in both the profit and not-for-profit sectors. His professional background includes expertise in all financial matters of independent schools. Further, he specializes in many aspects of operations, safety and security, marketing, and fundraising. Because of the specialized niche of independent schools, he enjoys helping schools explore their mission statement articulation.
Prior Experience
Terry's professional experience includes work at two independent schools. In addition to St. Mary's School, Terry was also at Trinity Academy of Raleigh, NC where he was a founder and served on the Board of Directors for six years, after which he was asked to become the Director of Administrative Services.
Additionally, Terry has served on the Board of several non-profits and the Vestry of two Episcopal Churches.
Education
Terry earned a BS degree from East Carolina University, Greenville, NC, and has done graduate work at Regis University, Denver, CO.
If several of us at the school want to attend the Webinar, do we each have to register and pay?
If two or more people at your school want to attend the Webinar in the same location (for example, in a conference room with one monitor) then you only need to register and pay for one person who will receive the email and link. If you have people in remote locations, each person will need to register and pay separately. Essentially, a registration and payment gives you one link to the Webinar.
Will I receive a reminder about the Webinar I've just purchased?
Yes. A message will be sent to the e-mail address you registered one or two days before the run date. You will receive a link to the Webinar Website as well as PDF slides of the presentation you will be attending.
What happens if I miss my Webinar? Will the fee be refunded?
If you've missed your scheduled Webinar, don't panic—you will automatically receive a link to the recorded Webinar, barring any technical difficulties that prevent us from recording the session.
Will I receive the recorded version of the Webinar I just attended?
You will receive a personalized link to the recorded version which is included with the live Webinar pricing. You may watch this as many times as you need; however, you will not be able to share this link. If you would like to share the recorded version, you will need to purchase a download. Check the archived Webinar library about two weeks after your live Webinar.
What if I have questions about the presentation? Whom do I contact?
During the Webinar, you will be able to type questions, thoughts, and concerns in the communication box. Each Webinar allows 15-minutes for answering these.
What is the difference between single-topic Webinars, Webinar clusters, and Webinar courses?
Single-topic Webinars: These are basic, 60-minute Webinars (typically 45 minutes long with a 15 minute Q&A session), covering various timely concerns and/or situations. Our calendar is updated monthly, and sometimes weekly, as these sessions are designed to tackle a current need within the private-independent school world.
Webinar clusters: These are Webinar sessions covering one topic, but divided into multiple sessions over several days so that the topic can be explored in more detail without overwhelming the attendees. They are designed both for timely topics, such as an update on recent federal laws, and for more general concerns, such as designing your employee medical package to meet both your budget goals and your school's unique culture.
Webinar courses: These Webinars are designed to function as an ISM workshop but are done remotely. Since they are remote you will not need to travel and incur additional expenses due to that travel. Webinar courses are broken into smaller segments than typical on-site workshops so you won't need to sit in front of your computer for days on end. In fact, Webinar courses can extend over months giving you time to work on projects that a workshop leader may require.
Confirmation and Cancellation Policy
We will correspond with you through email as soon as your workshop is confirmed, no later than two weeks prior to its start date. Occasionally, we may be forced to cancel an unconfirmed, scheduled workshop due to insufficient registration. So we ask that you do not make non-refundable travel arrangements until you receive notice that your workshop is confirmed. (ISM will not be responsible for any change/cancellation charges assessed by your airline or travel agent.)
Tuition Payment and Cancellation Policy for In-Person, Group-based Programs
Tuition must be paid in full 10 business days prior to the start date of the in-person, group-based program. An attendee with a balance due on the start date will be denied entrance to the program until the balance is paid in full.
Cancellation requests must be made in writing by emailing workshops@isminc.com, faxing to 302-656-0647, or mailing to: Professional Development Coordinator, ISM, 1316 N. Union St., Wilmington, DE, 19806.
Cancellations received more than 15 business days prior to the start date of the program will be fully refunded. Gold Dollars will also be fully refunded.
There will be no refunds for cancellations made less than 15 business days before the start of the program. For registrations paid for with membership Gold Dollars, the member school will receive a 50% refund of Gold Dollars.
Non-payment of tuition or no-show to the event does not constitute a cancellation. Full tuition will be due and payable.
The Substitution Option and Wallet Option
Should an attendee need to cancel less than 15 days prior to the start date of the workshop, the school has two options to avoid penalty. Schools may also exercise these options at anytime for cancellations.
The school may substitute another employee.
The school may bank the funds for a future ISM registration. These funds must be applied to a professional development event within one year from the start date of the original workshop. After one year, the funds will be forfeited. To use banked funds, please call the Professional Development Coordinator at 302-656-4944 x152.
*We DO NOT accept enrollments from consultants.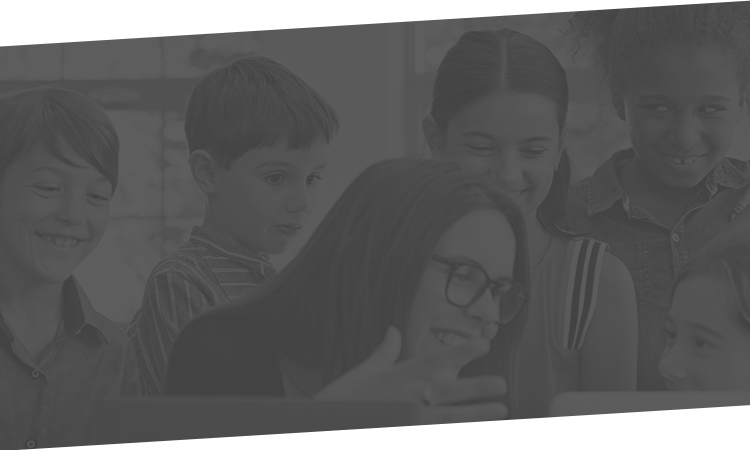 Our Guarantee
ISM believes in providing quality and excellence in all of our events and in ensuring the satisfaction of everyone who attends. Nearly 100% of our participants say they would recommend our events to their colleagues. If you are not satisfied with your event for any reason, ISM will credit the fee you paid toward another similarly priced workshop or will refund it.
If you have any questions, click below to send us an email.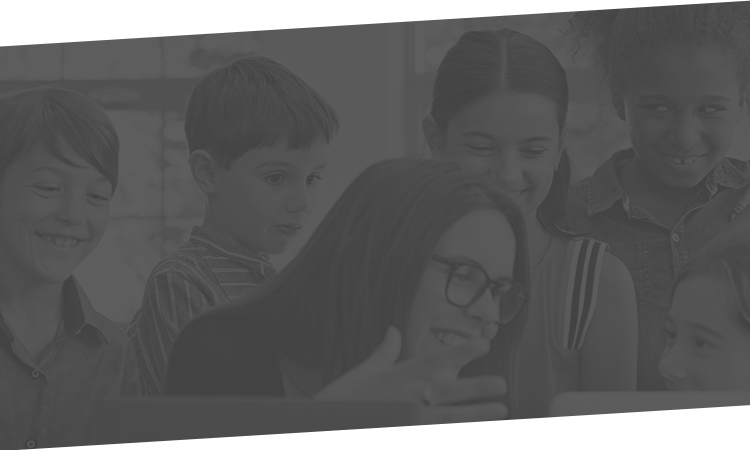 Upcoming Workshops and Events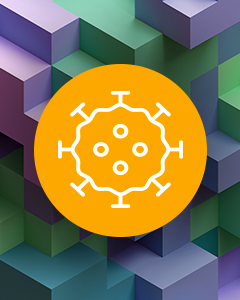 Scheduling in a Pandemic: How to Create Your School's Fall 2020 Schedule
Status: Open
Register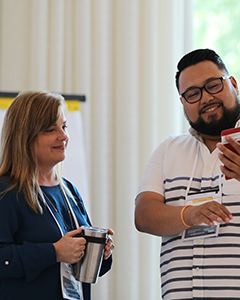 Mastering Enrollment Management
Status: Open
Register