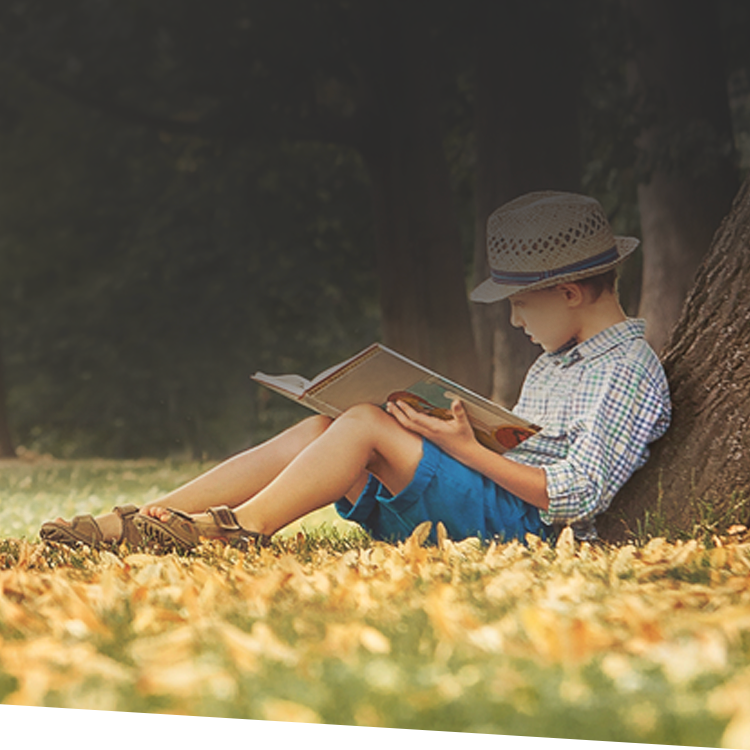 Summer is here—which typically means a slower pace for enrollment management, fundraising, and marketing communications professionals as the hallways clear and families take vacations.
It's a great time to pick up some summer reading. Here's what our team recommends you grab for summer 2019.
Donor-Centered Fundraising, Second Edition by Penelope Burke. This is one of our team's most highly recommended pieces of summer reading. Dive into why donors stop giving and what motivates them to give bigger and more frequent gifts. Understand the psychology of giving and then use the step-by-step guide to transform your school into a donor-centered organization.
Content Rules: How to Create Killer Blogs, Podcasts, Videos, Ebooks, Webinars (and More) That Engage Customers and Ignite Your Business by Ann Handley. Use the power of storytelling to engage current and prospective families, bring donors closer to your institution, and illustrate your mission at work. According to the author, creating great content is the perfect balance of art and science. With everything from finding your voice to what platforms to leverage, this is great book for private-school marketers.
I Wish My Teacher Knew: How One Question Can Change Everything for Our Kids by Kyle Schwartz. This book is as inspirational as it is insightful. Using the old adage "out of the mouths of babes," this book explores many of the spoken and unspoken conversations that take place between teachers and their students on a daily basis. It reminds us that everything we say to coach, mentor, encourage, and inspire is mission-critical to students, especially those most "at risk." The most important thing? Listening, listening, listening—and connecting with students in ways that ensure they feel heard.
The Social Profit Handbook: The Essential Guide to Setting Goals, Assessing Outcomes, and Achieving Success for Mission-Driven Organizations by David Grant. Private schools are all about mission—but assessing whether or not what you're doing today is helping you meet your mission is another task. The author helps readers differentiate between what they're doing and what they should be doing, using assessments along the way. This will help inform your efforts as you kick off the 2019–2020 school year.
Leading with Dignity: How to Create a Culture that Brings Out the Best in People by Donna Hicks, Ph.D. This book reminds us that leadership and workplace culture really is everything. If you've read Dignity: Its Essential Role in Resolving Conflict, you'll love Hicks' latest landmark book. It takes her earlier Dignity study and applies it to leaders of all types, including school leaders. This book is full of practical strategies for ensuring your leadership is the kind that builds capacity, inspires, and results in lasting bonds among employees and between employees and the companies, schools, industries they serve.
A More Beautiful Question: The Power of Inquiry to Spark Breakthrough Ideas by Warren Berger. One of the most powerful keys to success? Asking questions. But many of us aren't sure what to ask or where to start. If we approach every situation with an open, curious mind and a willingness to ask the tough questions, it can lead to better solutions, fresh possibilities, and greater success for our schools as a whole.
We hope you enjoy these recommendations for 2019 summer reading.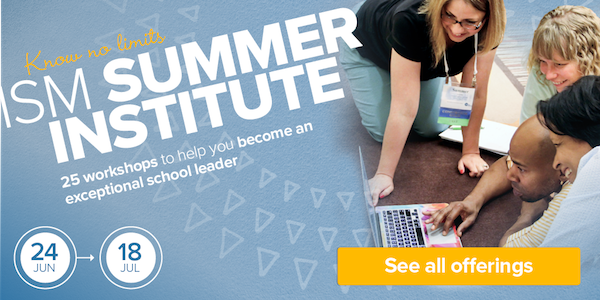 Additional ISM Resources:
The Source for Advancement Vol. 15 No. 8 2017 Summer Reading Recommendations for Admission and Development Directors