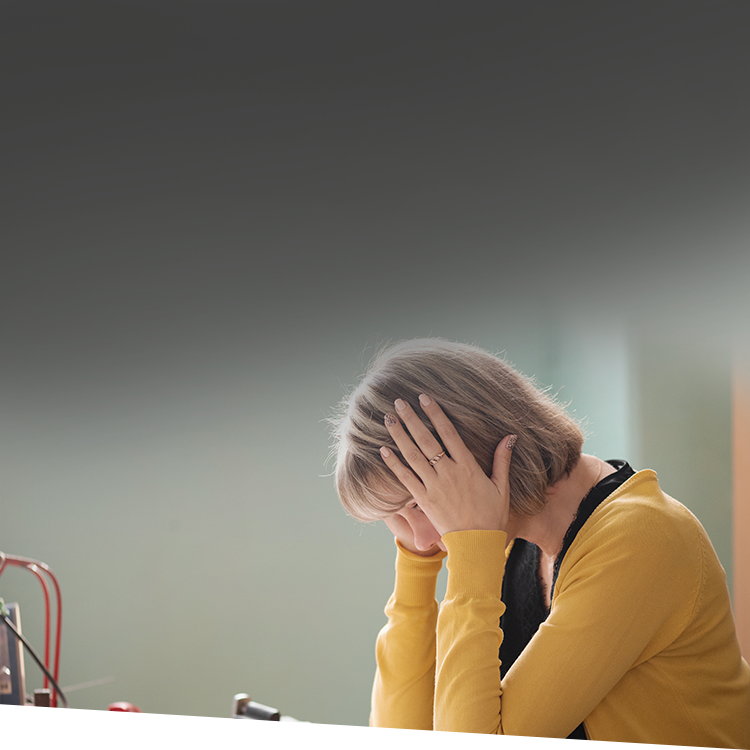 The impact of COVID-19 feels relentless. Whether your school returned to campus this fall, is conducting learning online, or is using a combination of the two, stress is imminent.
Teachers can especially suffer from this stress as they balance new methodologies for instruction with their own family concerns. You must be able to recognize when a teacher may be reaching a level of burnout.
What Is Burnout?
According to the Mayo Clinic, "Job burnout is a special type of work-related stress—a state of physical or emotional exhaustion that also involves a sense of reduced accomplishment and loss of personal identity."
Burnout sufferers might not feel appreciated, or they may feel that their role doesn't matter in the organization They might also experience physical ailments, such as changes in sleep and appetite.
Signs of Burnout 
Fatigue
Irritability
Frequently sighing
Difficulty concentrating
Missing deadlines
Behaviorally disengaging, showing a lack of initiative
Notable loss of confidence or increased insecurity
Taking many days off or experiencing frequent illness
Expressing negativity or cynicism about students
Feelings of helplessness
Negative outlook on the future
The Differences Between Stress and Burnout
| Stress | Burnout |
| --- | --- |
| Characterized by over-engagement | Characterized by disengagement |
| Produces urgency and hyperactivity | Produces helplessness and hopelessness |
| Loss of energy | Loss of motivation, ideals, and hope |
| Leads to anxiety disorders | Leads to detachment and depression |
| Primary damage is physical | Primary damage is emotional |
| May kill you prematurely | May make life seem not worth living |
Source: Helpguide.org
Everyone experiences stress at some part of their lives. But burnout is incapacitating and can lead to significant consequences. Therefore, you must recognize when teachers are reaching a level of burnout.
---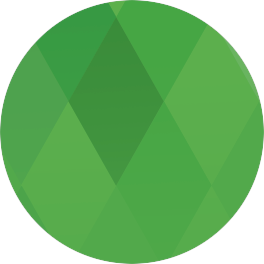 Tune in to live webinars every week during the school year to get specific, research-backed insight you can immediately apply at your school.
---
Mitigating Burnout: The Importance of a Healthy Faculty Culture
We define faculty culture as "the pattern of customs, ideas, and assumptions driving the faculty's collective set of professional attitudes and behaviors."
ISM believes that a healthy school culture is founded on two key principles—predictability and support.
Predictability—students and teachers know what is expected of them and feel they can achieve it.
Support—students and teachers feel respected and protected by those around them.
The world today is uncertain. Even if you feel your culture had these elements before the pandemic, things might have changed. Teachers feel disoriented. Even the most confident need guidelines and insight to create a stable environment for their students.
Leaders looking to mitigate burnout need to first look at the culture they create and support in their schools today.
Start with these questions for yourself and your team. Dig deep and be honest.
What do you believe about your faculty?
How is the faculty discussed or referred to at your school by the administration?
Are your policies and procedures based on the excellent majority or the exceptions to excellence?
Are your actions consistent with your espoused beliefs?
Are you doing for your faculty what you ask them to do for their students?
Analyze your responses. Are you doing everything you can to create a healthy faculty culture?
Why Does Faculty Culture Matter?
This summer, ISM worked with teachers from around the globe to impart strategies and approaches for distance learning. We asked them to rate the factors they consider the most important when choosing the school where they want to work.
What are the two or three most important factors you consider when choosing a place of employment?
| Factors | Percentage of teachers who cited this as a factor |
| --- | --- |
| Faculty culture/school atmosphere | 75% |
| Quality supportive and predictable leader | 52.5% |
| Pay and benefits | 34.5% |
| Mission/purpose of the school | 32% |
| Opportunities for professional growth | 21% |
| School location and proximity to home | 11.5% |
| Autonomy/td> | 11% |
The culture of the school is often the number one priority for teachers. No matter your learning format, your school must prioritize creating a predictable and supportive environment.
How to Support Teachers
We've shared some approaches for supporting teachers, especially right now. Here are a few to keep in mind.
Schedule regular one-on-one conversations with your teachers
Check in to see how they're doing. Put their emotional well-being above their performance, just as you encourage them to do with their students. Remember the "airplane oxygen rule"—you need to put your own oxygen mask on before you can help others. Teachers can't help their students if they themselves are not supported.
Openly talk to teachers about the symptoms of burnout
Encourage them to have an ongoing dialogue with their supervisors so the school can support them. Remove the stigma of not being able to cope with the current environment.
Make your expectations for teaching reasonable and clear 
Whether teachers are managing online instruction, on-campus classes, or a mixture of both, ensure they know what they are expected to do. These expectations evolve over time and with training.
Organize adequate and personalized training
Teaching in this new environment requires new skills, and some might need more support than others. Be prepared for this. Focus on community-building exercises so teachers can continue to foster that crucial aspect of your school while being socially distanced.
Be flexible in your approach
While some level of standardization is necessary for predictability, consider what choices you can give teachers to develop a sense of autonomy.
Manage parent expectations
Do everything in your power to communicate effectively with parents so teachers can teach—and not spend most of their time interfacing with parents.
Ensuring your faculty culture is predictable and supportive—especially in uncertain times—is one of the best ways you can help prevent teacher burnout. Use these strategies and examine others to ensure you're creating a healthy school environment for your teachers every day.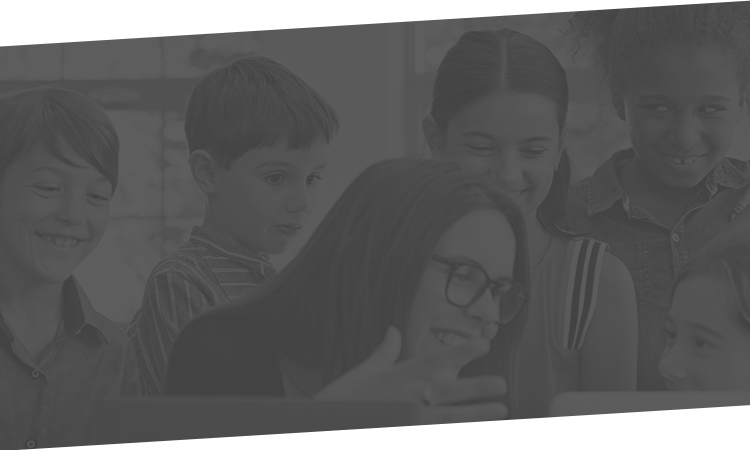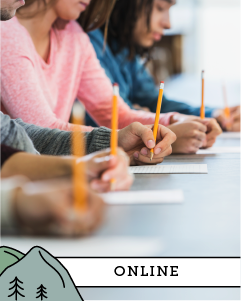 Transforming Student Assessment: Determining Authentic Evidence of Learning
Status: Confirmed
Register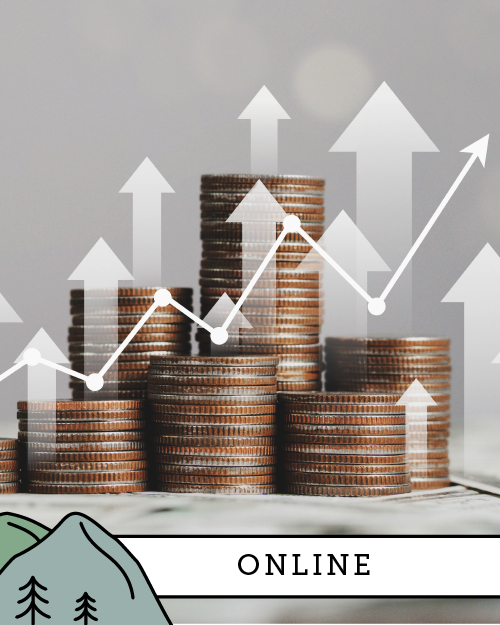 Your Step-by-Step Guide to Building a Successful Private School Endowment
Status: Confirmed
Register