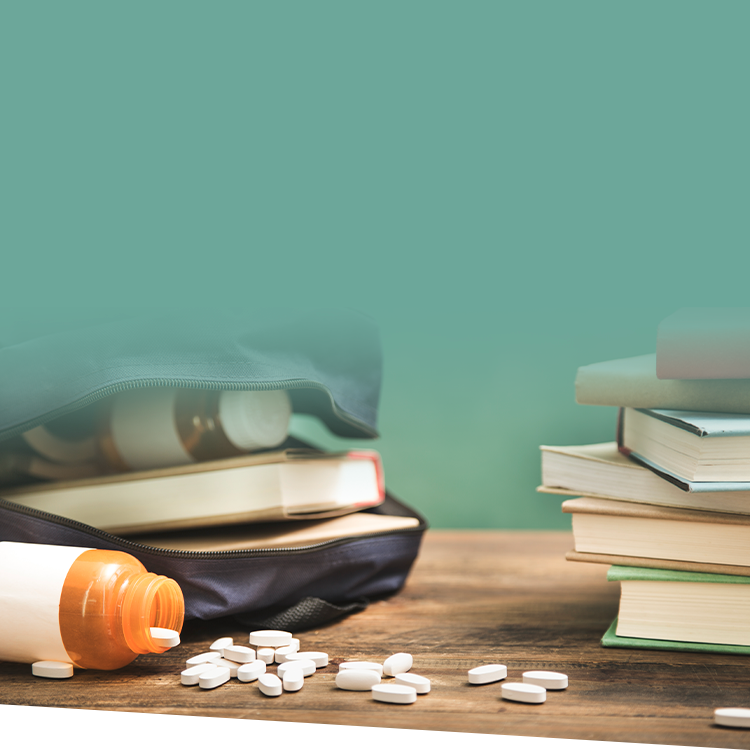 School Health and Wellness//
Researchers have observed increases in substance abuse and drug overdoses in the United States since the COVID-19 pandemic was declared a national emergency in March 2020. The COVID-19 pandemic also presented unique challenges for people with substance abuse and those in recovery. For example, people with substance use disorders are at increased risk for poor COVID-19 outcomes.
What's even more concerning is that the pandemic gave rise to concerns about the mental health and social well-being of youth, including its potential to increase or exacerbate substance abuse behaviors.
The adolescent years are a critical developmental stage where the foundation for future patterns in substance use is often established. There are several steps school leaders can take to enhance the protections mitigating the traditional risks leading to substance abuse among students. Additionally, these measures will help reduce the pressures introduced by the pandemic.
Risk Factors
Risk factors are negative pressures that can lead to substance abuse among students. While these pressures are largely out of your control, they can be successfully offset by implementing health-building programs and attitudes. But with the correct programs and attitudes, each one can be successfully offset.
Traditional Risk Factors
Age: 90% of individuals who become addicted started using before the age of 18. Teens who first use cannabis before age 18 are four to seven times more likely to become addicted than those who don't try it until later in life.
Environment: Multiple aspects of a student's environment can encourage or contribute to substance abuse—expectations, pressures within the family and the school, availability and acceptability of substance use, a lack of after-school activities, and peer attitudes and other social influences.
Genetics: Students with one or more parents who have a substance abuse problem are 40–60% more likely to develop the same.
Pandemic-Enhanced Risk Factors
Decreased connection to the community.
Increased stress and uncertainty.
Disrupted structure and schedules.
Protections
The positive elements of a student's life and environment can counteract or balance the risk factors listed above. School programs to enhance these protections, especially if the programs are designed for early intervention, are effective steps against substance abuse and the crises that can result.
Family engagement: The student can share their experiences and thoughts with their parents, trust their parents will listen, and accept parental suggestions and guidance.
School connectedness: The student's belief that adults and peers in their school care not only about their education, but also about their physical and emotional well-being.
Coping and social skills: The student has learned how to make healthy choices and navigate difficult social situations and pressures.
Learning experiences: The student has adopted healthy behaviors and practices good decision-making to deal with a variety of situations.
---

Tune in to ask questions related to this Source article or other topics you've encountered lately.
Visit our NEW Community and start posting.
---
Prevention and Early Intervention—How to Help
Early intervention is essential for success—before students develop the desire to experiment, and before experimentation becomes abuse or addiction. To produce long-term positive results, prevention programs should focus less on discouraging and penalizing use and more on establishing support systems and encouraging healthy behaviors.
Here are some guidelines and ideas to develop effective substance abuse prevention programs at your school:
Engage students in the process. Solicit their ideas, obtain their feedback, and have open discussions with your students to understand their concerns, fears, motivations, and reactions. They are much more likely to participate in activities they designed than in those forced upon them by adults who may not fully understand what motivates them.
Educate your parents. To be successful, whatever messages are delivered at school must be continued at home. Parents must be informed about the content their children are receiving, understand the background and research, and participate in school activities designed to increase family engagement and school connectedness.
Express concern in positive ways. Advisors, teachers, and coaches should be engaged in active listening, guiding students to resources for help rather than preaching rules and instituting punishment. The goal of "school connectedness" (as defined above) should drive your faculty's approach to engaging with students.
Review school policies and procedures. Reduce or remove emphasis on discipline or legal consequences. Focus on the support you offer—whom students can talk to, whether for themselves or for a friend who needs help.
Examine your systems. Do students feel comfortable seeking help? What are the obstacles they face—real or perceived? Do students understand they can ask for help without getting themselves or a friend in trouble?
Collaborate with parents. Offer incentives for them to attend educational sessions, informal coffees with your counselors, and school events focused on healthy behaviors. Events that share messaging with parents and students together can facilitate family engagement and school connectedness.
Communicate resources for help. From signs in the restrooms to messages shared on your social media, make sure students and parents know where to go both inside the school (counselors and advisors) and outside in the community (hotlines and community agencies).
Start Small
Especially in a small school, your resources may be limited. But even in a large school, trying to do too much all at once can be self-defeating. Start with one thing that promotes healthy development and sets expectations for healthy behavior. Be clear and consistent with your message, and maintain both the message and expectations. Encourage and listen to feedback from students and parents, and move on from there.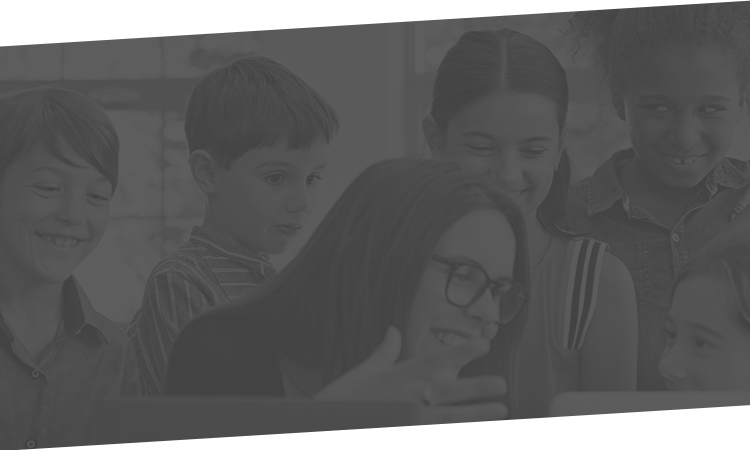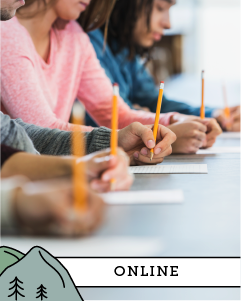 Transforming Student Assessment: Determining Authentic Evidence of Learning
Status: Confirmed
Register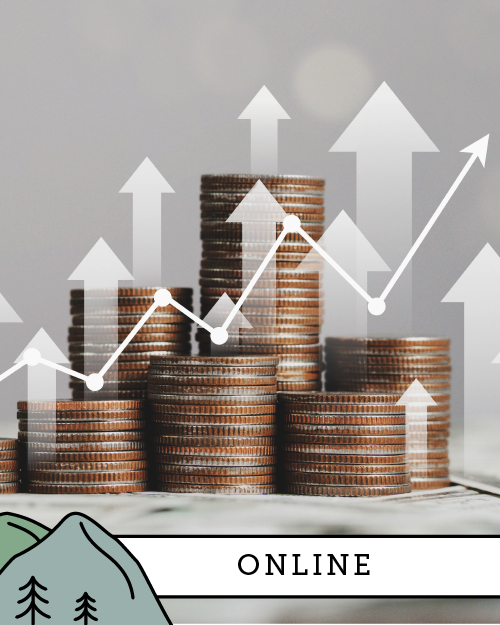 Your Step-by-Step Guide to Building a Successful Private School Endowment
Status: Confirmed
Register