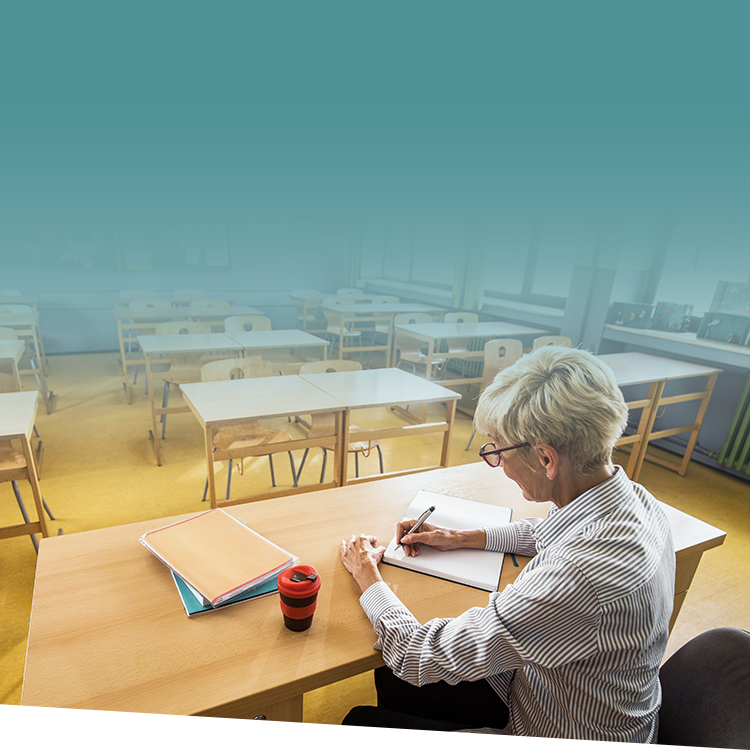 Teacher retention and turnover have been conversation topics for decades. Since the 2020 school year, however, teachers are experiencing and adapting to unprecedented instruction methods, in addition to personal and global health concerns. Stress and burnout levels are high in the education profession, raising concerns about increases in teacher turnover and shortages.
What Is the Problem?
According to a 2021 survey, almost 25% of teachers said they were likely to leave their jobs by the end of the 2020–21 school year. This is not only higher than pre-pandemic rates but higher than employed adults nationally. Pandemic-caused conditions, like teaching remotely, are linked to job-related stress, burnout, and depressive symptoms. The highest-ranked reported stressors for teachers were instruction modes and health.
Another survey found that 54% of teachers said they are "somewhat" or "very likely" to leave teaching in the next two years, almost double the percentage from 2019 data.
While private-independent schools may be better positioned due to the lower student-teacher ratio and reputation for a positive work environment, they are not exempt and are reporting higher than average teacher turnover rates in 2021.
Many teachers who say they will leave, however, do not follow through. Nonetheless, teacher burnout and dissatisfaction with their current status are problems that need to be addressed in order to sustain your teachers, students, and school community.
Teacher Turnover Hurts Everyone
On the student level, high turnover result in inconsistency and uncertainty—words all too familiar in the past two years. This environment harms academic achievement. Even if teachers do not leave, high levels of job dissatisfaction can impact their effectiveness, thereby affecting student performance and engagement. Even low turnover rates pose challenges for smaller schools and can result in a teacher shortage in particular subject areas.
Continually losing faculty has a high cost for school administrators in terms of organization and finances. Recruiting and training new teachers involves many expenses—more than your school may realize or have the budget for. It can also make it difficult for schools to implement key policy changes or adjustments.
---

Tune in to ask questions related to this Source article or other topics you've encountered lately.
Visit our NEW Community and start posting.
---
Take Steps to Retain Teachers
Start by Listening
Each school community is unique. Addressing your teachers' needs and challenges begins by allowing them to express points of tension. Notice patterns that emerge and focus your efforts on what makes sense for your faculty members.
Here are ways you can support your teachers and strive toward teacher success.
Address health concerns: Physical health anxiety is one of the top stressors for teachers. Analyze your school's insurance and benefits structure and consider how it might be enhanced by asking your faculty members what they find valuable. Mental health is another area needing support. Within your school community, destigmatize mental health issues and feelings associated with burnout. Caring for your teachers helps them better care for your students.
Meet the needs of BIPOC educators: Teachers of color bear a disproportionate burden in their roles and responsibilities. Support from their leaders is essential, which means a commitment to diversity, equity, and inclusion in both practice and policy.
Consider teachers' pay: Nearly 7 in 10 school leaders recognize that pay raises would make a difference in keeping teachers, more now than in previous years. As economies recover, pay increases could be possible. Review your school's salary structure, the competition, and initiate conversations about supporting your teachers financially.
Evaluate your new teacher onboarding process: For new teachers, support should be yearlong, not just in August. Communicate what success looks like at your school and establish systems for evaluation and support to achieve that. Anticipate questions they may ask you and are asking themselves. Find ways to ease pressure on new teachers as exhaustion sets in through the year. Create built-in points of contact for new teachers and ask experienced teachers to serve as mentors. Additionally, senior leaders should routinely check in with new teachers to establish a relationship with them.
Faculty Culture Makes the Difference
We define faculty culture as "the pattern of customs, ideas, and assumptions driving the faculty's collective set of professional attitudes and behaviors." ISM believes that healthy school culture is founded on two key principles: predictability and support. A thriving school and faculty culture depends on three key factors: (1) students receive the appropriate balance of predictability and support from their teachers; (2) teachers experience predictability and support from their school leaders; (3) the Head of School receives the same consideration from the Board.
Even if you feel your school's culture had these elements before the pandemic, conditions might have changed. Ensuring your faculty culture is predictable and supportive—especially in uncertain times—is one of the best ways you can help prevent teacher burnout and turnover.
Strategic Academic Planning Consultation
Your school schedule should be the best fit for your students and faculty while optimizing available time and space. Your advisory program should thrive as it guides students. Your teachers must be adequately supported in their professional growth, while you assess their performance.
ISM Consultants can help you develop your programs and services into assets families love. Let us work with you to create a new strategic academic approach and identify priorities for change, such as schedule, curriculum, instructional methods, and professional growth, to ensure the best mission delivery and marketplace stance. Email schoolsuccess@isminc.com or click here to discover how ISM can help strengthen your school's academic strategies.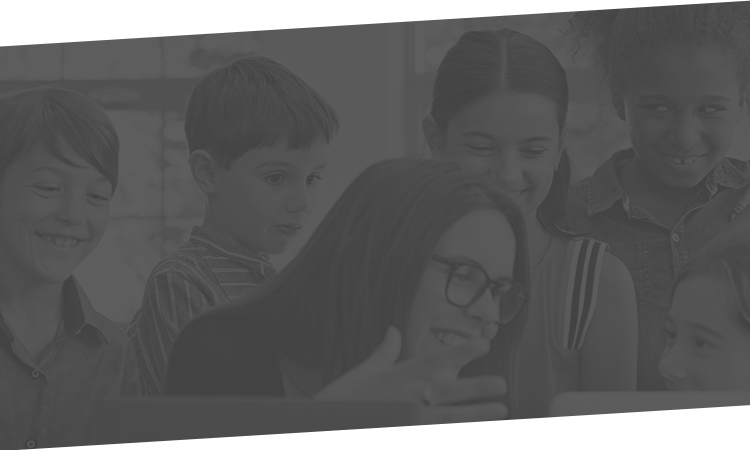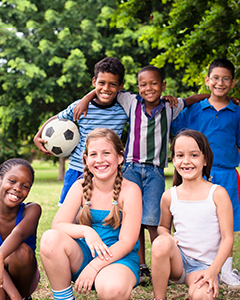 Summer Program: An Asset to Your School
Status: Open
Register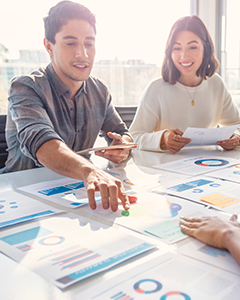 Strategic Financial Planning: A Comprehensive Approach
Status: Open • Location: Allen, TX
Register