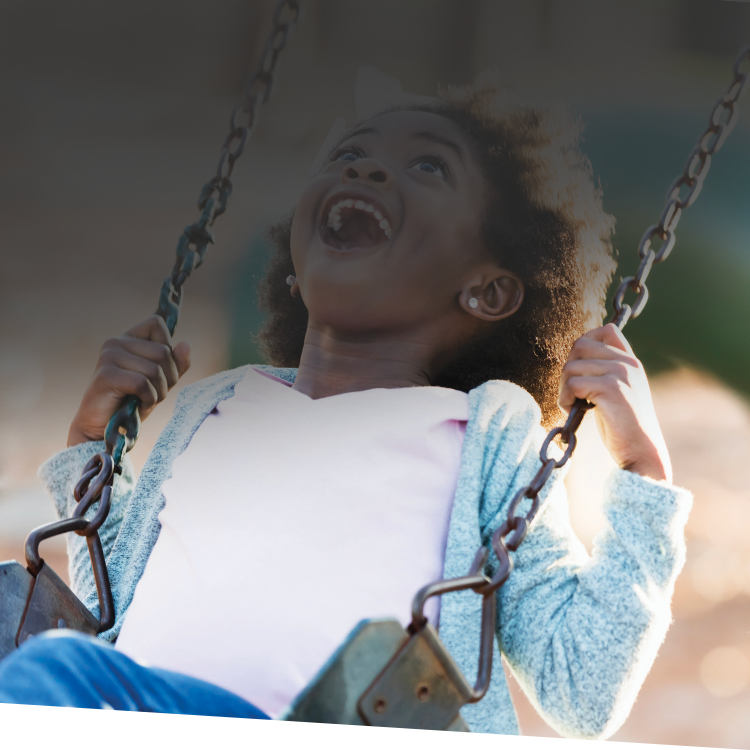 Virtual Insights and Guidance
ISM's Consulting Services can be conducted virtually, ensuring you get the support you need, no matter the circumstances. Email
consulting@isminc.com
for more information. 
Our mission is to help you fund yours.
Launch a successful capital campaign. Bolster your annual fund. Create and implement an extraordinary major gifts program.
These are the fundraising goals of many private-independent schools. But school leaders aren't sure what strategies are effective, what will work in their communities, or how to structure their campaigns to achieve long-term success.
The truth is that there is no one-size-fits-all approach for fundraising—each strategy must begin with your unique needs and build on your strengths to achieve your goals.
Learn how to develop successful strategies to engage and bring donors closer to your institution. No matter your school size, history, or pedagogy, explore how to plan, implement, and evaluate your fundraising strategies to realize your full potential.
Discover how ISM can help strengthen your school's fundraising and development strategies.
Development Office Assessment
For the school looking for a comprehensive approach to its fundraising operations, communications, and strategy.
Explore a comprehensive framework to plan, implement, and evaluate your fundraising goals and objectives. Identify the strengths and strategic nature of your Board and determine the depth of your school's professional and volunteer partnership. Discover how to create a mission-driven case for support and assess how your school attends to donors and prospects. Review existing plans and identify new strategies that promote donor-centered fundraising programs. Determine how to engage your Board, motivate staff and volunteers, increase productivity, use resources, increase your donor prospect pool, and raise more philanthropic dollars for your school.
Database Review and Analysis
For the school wanting to use its data more effectively or looking to make its understanding of its constituencies more data-driven.
A school's fundraising database is an essential institutional asset that houses unique sets of qualitative and quantitative information. Gain a systematic, data-intensive perspective on where your school is now. Develop tools to improve practices that support your fundraising programs. Ensure that your personnel are trained to maintain your school's database accuracy moving forward.
Professional and Volunteer Leadership Training
For the school wanting to ensure its faculty, staff, and volunteers are best equipped with the knowledge, skills, and confidence to be compelling fundraisers.
Successful fundraising often rests on the practical and ongoing training of staff, faculty, and volunteers. Under-trained professionals and volunteers may not be able to make the right asks, or could be assigned to roles where they can't be truly effective. Help your personnel become dynamic fundraisers, focusing on training in five key areas:
professional staff assessment and training, including your Trustees, School Head, and other members of your Leadership Team
annual giving programs
capital campaigns
major gifts fundraising
constituent relations
Strategic Annual Fund Program
For the school just starting an annual giving program or hoping to re-energize its current efforts.
Building a steady, dependable philanthropic culture requires a strong, strategic foundation—your annual fund. It is at the center of all other giving initiatives, driving relationships, enthusiasm, and dollars raised. Learn how to engage your Trustees, create a cabinet of volunteers, communicate your school's story effectively, personalize and segment prospects, use your data to identify leadership donors, and create an annual fund plan targeted to your various constituencies.
Strategic Major Gifts Program
For the school choosing to solicit major gifts, rather than start a formal capital campaign.
Explore the latest methodology for creating a major gifts fundraising program that aligns with your school's mission and produces generous returns. Determine how to engage your school's unique prospects to inspire them to make transformative gifts. Examine how to systematically inspire and retain donors, create an efficient fundraising team, demystify planned giving, and cultivate major donor relationships.
Campaign Feasibility Study
For the school considering a capital campaign and wants to test a specific dollar goal.
Work to gain a true understanding of your constituencies' interests and assess how they align with what you hope to do as an institution. Learn how to best engage key stakeholders and match their values and interests with your school's vision and dreams. A marketing tool for your school and a great stewardship opportunity, a Campaign Feasibility Study provides you with a road map for a successful campaign. Take advantage of fundraising counsel, support, training, and coaching throughout the process to maximize results.
Campaign Planning and Management
For the school considering a capital campaign and wants to understand how to move forward.
Partner with an ISM Consultant to plan, develop, and implement your capital, endowment, or comprehensive campaign. Whether you want to construct or renovate buildings or raise endowment funds, launch your campaigns with confidence. You receive counsel and training during both the quiet (leadership) and public phases of your campaign that are designed to meet your short- and long-term needs.
Case for Support
For the school looking for assistance in writing case statements for its annual fund, capital campaign, or major gifts program.
You need to create a connection between your donors' interests and values and those of your school, thereby inspiring them to give. This requires a compelling case for support. You make that connection by telling a unique story, flowing from your mission and crafted with care. Work with a Consultant to find your school's authentic voice and place that voice into your school's unique story through the structure of a solicitation letter that captures donors' interests and attention.
Personal Coaching and Mentorship
For the school wanting to work one-on-one with a Consultant.
An ISM Consultant acts as your personal coach, helping you navigate topics in ways that make the most sense for you. Work together via email, phone, and/or in person on issues related to capital project fundraising, major gifts campaigns, special events, the annual fund, database management, and more. We tailor this retainer engagement to meet your needs and your resources.
The Benefits of an Integrated Approach
Synergy between enrollment management, development, and marketing communications is critical to the success of every private-independent school. When these often distinct silos work together, overall efforts to advance your school's mission are strengthened. Effectively recruiting students, re-recruiting current families, engaging donors, and creating a positive public image drive two of the biggest streams of revenue that are crucial to fiscal stability and school viability: tuition and fundraising. All hinge on demonstrating that the school delivers on its promise of a student-centered, mission-appropriate education.
Explore more of ISM's enrollment management and marketing communications services.
Development and Fundraising Impacts Your Entire School
A sound fundraising strategy requires insight from more than just those in your Development Office. Your Board must understand and be committed to campaign success. And while schools may raise money without a strategic plan and strategic financial plan, school campaigns anchored in strong strategic and financial planning documents are far better positioned to raise inspirational money. When all of these elements work together effectively, your school is best able to embrace fundraising campaigns, inspire donors to give, and ensure long-term success.
Our annual fund had averaged approximately $225,000 per year from 2011–2016. In 2017, with one year of ISM strategies in place, we surpassed $800,000. In 2018, we hit $1 million for our annual fund. The instruction and collaboration provided by ISM was critical to our success.

Patrick Carlove, Chief Advancement Officer
Prince of Peace Christian School, TX
Learn More
To learn more about how our Consulting Services can serve your school, email our Consulting Manager or call 302-656-4944.