Great schools have great benefits. Be great.
Your bottom line is about your students. That's ISM's bottom line too! As a private-independent school administrator, you're not only concerned with each of your faculty and staff members you're also concerned with the well being of each one of your students—and of course your bottom line. You deserve the same support as you're committed to providing. We not only offer great coverages protecting your faculty, staff, students, and campus but also provide consistent exceptional customer service.
From an individual's illness or accident to a lawsuit that threatens your school's fiscal stability to the loss of a key administrator, we're here to help you prepare and navigate the situation. Greatness starts here.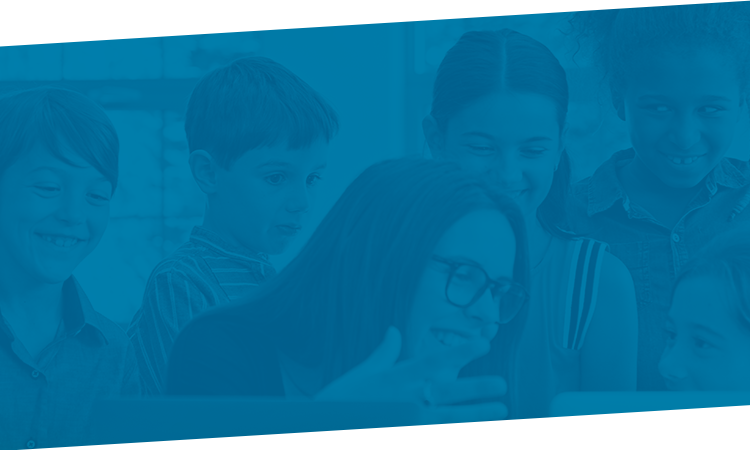 ISM + John Burroughs School
The Situation: A Trusted Insurance Partner
In 2015, John Burroughs School faced what every school community fears—a beloved employee passed away. As both the school and the immediate family began the process of healing, the task of sorting and filing documentation also began.
The family contacted the school's Business Manager, Laura Placio, for assistance in filing a Life Insurance claim, who in turn contacted ISM for assistance with the process. As a client of more than 25 years for Group Life/Accidental Death & Dismemberment insurance, Group Long Term Disability (LTD) insurance, and Voluntary Life insurance through the ISM Trust, Burroughs had no hesitation in reaching out to ISM for assistance on the requested forms.
The Solution: Support in Times of Need
During the conversation, based on the specifics of the situation, ISM suggested that the family of the deceased also file posthumously for LTD benefits, which included a six-month Survivor Benefit. The family chose to move forward with filing the posthumous LTD claim in addition to the Life Insurance claim. All claims were approved and the policy paid the benefits out to the employee's family.
 
The Benefit: An Additional $34,000
ISM's situational analysis and partnership with John Burroughs School helped the family collect an additional $34,000 in benefits, which they may have not otherwise received. "ISM has been a trusted partner of John Burroughs School for over 25 years, and this is just one example of a time when we were able to work together to achieve the best outcomes for our employees and their families" said Laura. "ISM's support helps us meet our mission, and we look forward to working together for many years to come."
Featured Publications
Take an in-depth look at a particular subject through ISM's publications. You'll find ISM research, theory, and practices carefully outlined to support you in implementing recommended strategies within your school.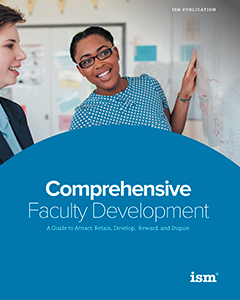 Academic Leadership
Leadership
School Head
How do school administrators ensure that a great faculty teaches with excellence and ultimately increases student performance, satisfaction, and enthusiasm? By providing your teachers with appropriate professional development, your school supports students and helps ensure your institution's long-term growth and success.
This book is not about teachers—it is really about students. By implementing the proper processes and procedures for comprehensive faculty development, your school provides the tools teachers need to best serve their students and find satisfaction in their careers.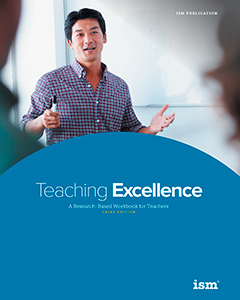 Academic Leadership
Leadership
School Head
How do school administrators help faculty members develop their skills; teach with excellence; and enhance student performance, satisfaction, and enthusiasm?
This workbook is tailored for teachers looking to further develop their careers and improve their impact on their students. The guidance leads teachers through a self-directed analysis to develop stronger teacher-student, teacher-teacher, and teacher-administrator relationships. The book includes guidance on predictability and supportiveness, teachers as leaders, learned optimism, parenting, revisiting your academic roots, community assessments and responsibility, and much more.
"Predictability and supportiveness"—the paired set of critical classroom conditions and organizational ingredients—have been found in greatest strength in schools where teachers genuinely desire student success and work to elicit that success. This book is geared to help teachers achieve these goals.