How satisfied are your students, parents, and employees?
The only way to find out is by asking them. Your students, employees, and parents are the heart of your school and central to every decision you make. Surveys help you better understand what's working and what requires attention, but the process can feel overwhelming.
What questions can we ask—and what must we avoid?
How do we structure each survey question to elicit the best responses?
How do we make sure a survey will provide actionable insights we can use to improve our school?

Start with ISM's Constituent Satisfaction Survey Bundle. 
Hear from your school's vital constituencies—students, parents, faculty, and staff—to gain their invaluable insights and make data-driven decisions that will best serve them and your mission for years to come.
This comprehensive bundle includes:

For students in grades 5 and up, learn how well they feel supported by their teachers, along with how they feel about your school's facilities, mission, and values.

Unveil what current parents think your school does well and where they believe there is room for improvement. This includes their perceived value based on tuition and their experience through the admission process.

Gauge how happy teachers, staff, and administrators are in their roles. Provide teachers the opportunity to share how well they feel they support your students, along with their perception of support from administration in successfully achieving their work.
---


ISM Seasonal Benchmark Data included where applicable

Net Promoter Score® and results provided as part of the bundle

Data-driven insights to guide future professional development

We used ISM's survey services to better understand our school culture and parent satisfaction. When we conducted our first survey, we were able to compare our findings to ISM's extensive body of data to get a baseline of where we needed to improve. Our findings clearly indicated that culture matters deeply.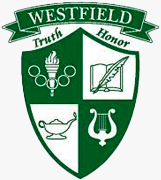 You can rely on our team of experts.
Gain Honest Feedback
Surveys conducted by an independent third party help respondents feel more comfortable sharing their true feelings.
See Where You Stack Up 
Receive benchmark data about students and faculty so you can see where your school stands.
Define Next Steps
With data in hand, you can make informed decisions and craft an action plan designed to create real, lasting change on your campus and within your community.
Questions? Let's Talk!
---
Your message has been sent.