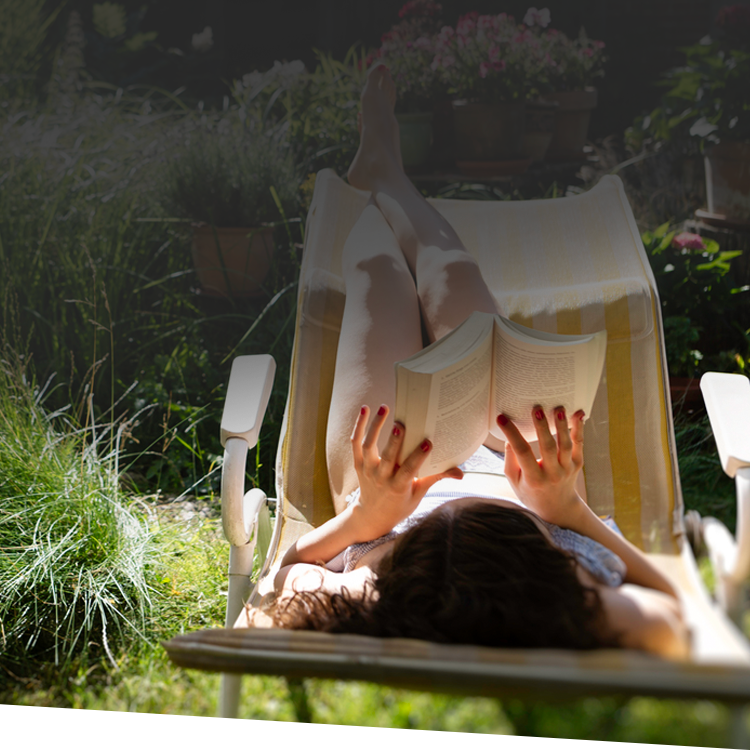 As we close out the final days of June, take a moment to congratulate yourself—you made it! Now as the summer months take hold, we have a few reading recommendations. Pick up these books to learn and grow so you're ready to take on a fresh school year this fall.
Emotional Intelligence 2.0 by Travis Bradberry, Jean Greaves, and Patrick Lencioni. Emotional intelligence is paramount to your success as a school leader. Whether you're looking to connect with colleagues, parents, or students, identify where you excel and where you should focus your efforts when it comes to emotional intelligence.
You Say More Than You Think: Use the New Body Language to Get What You Want!, The 7-Day Plan by Janine Driver and Mariska van Aalst. Your body language says more than you think it does—do you feel confident in what you're portraying to the world? Discover how to use body language to your advantage to make meaningful connections with those around you.
Teach Your Children Well (Enhanced Edition): Why Values and Coping Skills Matter More Than Grades, Trophies, or "Fat Envelopes" by Madeline Levin. A read for educators and parents alike, Levin helps readers discover how to motivate and encourage children beyond good grades, perfect test scores, and college acceptance. Levin focuses on guiding readers to develop a "style that concentrates on both enabling academic success and developing a sense of purpose, well-being, and connection in our children's lives."
When: The Scientific Secrets of Perfect Timing by Daniel H. Pink. Timing has a tremendous impact on overall success—whether it's when classes are scheduled or when you choose to pursue a project or initiative. Pink helps break down the science of timing, using data and research, to help you understand how to use it to your advantage throughout your career.
American Spirit: Profiles in Resilience, Courage, and Faith by Taya Kyle and Jim Felice. This is the second book by Taya Kyle, widow of "American Sniper" Chris Kyle. Chris was killed on domestic soil following multiple heroic deployments while working with a fellow veteran suffering from post traumatic stress disorder. While the first book told the painful but inspirational story of losing her husband in a senseless act of violence, this one explores what makes great communities and a better world—people who consistently demonstrate courage in the face of danger, resilience in the face of hardship, and heart in the face of trying times. This could make a great Fourth of July read!
Comprehensive Faculty Development: A Guide to Attract, Retain, Develop, Reward, and Inspire by Independent School Management. ISM recently published Comprehensive Faculty Development: A Guide to Attract, Retain, Develop, Reward, and Inspire as a road map to solving the systemic problems associated with growth and evaluation in private schools. Discover how to separate growth from evaluation to reframe the very structure and culture that surrounds these systems to transform the way your school supports its faculty.
Happy summer reading!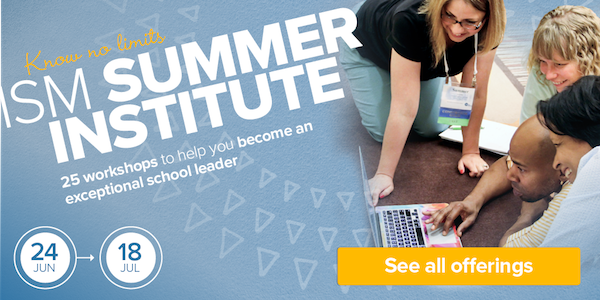 Additional ISM Resources:
The Source for Business & Operations Vol. 17 No. 10 2019 Recommended Summer Reading for Business Managers
The Source for Academic Leaders Vol. 16 No. 10 2019 Recommended Summer Reading for Academic Leaders
The Source for Advancement Vol. 17 No. 10 2019 Recommended Summer Reading for Advancement Professionals