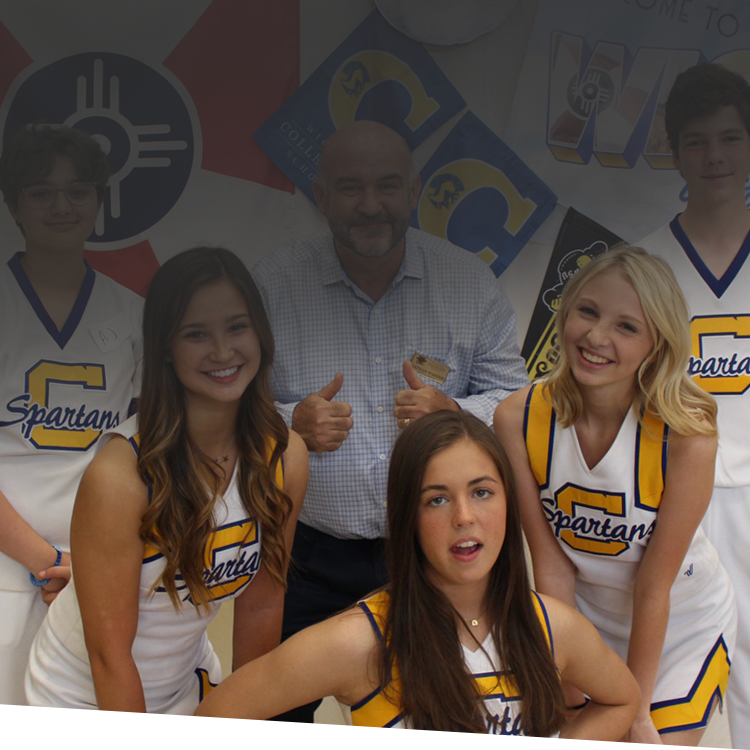 Today our School Spotlight highlights Wichita Collegiate School in Wichita, Kansas. Wichita Collegiate is an early childhood through grade 12 school that aims to educate today's students to be tomorrow's leaders through a diverse and caring community with passionate teachers and inspiring curriculum.
The Situation: Transitioning the School's Strategy
Joan Siefkes Moore loves Wichita Collegiate School. She is a true "lifer," enrolling as a kindergartner in 1971 and graduating in 1984. After college and law school, she joined the Alumni Association and then became a Trustee for nine years. She first served as Chair of the Development Committee, and then the Board Chair.
Once her Board tenure was finished, the Director of Development position opened. Joan was perfect for the job, and joined the school as an administrator in 2012. But, as with any new role, there were challenges.
Soon after she started, the Head of School wanted to implement the advancement model, which focuses on the tight integration of development, enrollment management, admission, and marketing communications in the school. He wanted to transition Joan to a Director of Advancement position with responsiblity for all of these functions.
The problem? Joan wasn't sure where to start when it came to overhauling how the school's admission, development, and marketing communications departments worked together, and how she would lead this team to success. But Joan remembered seeing an advertisement for ISM's Advancement Academy.
"I told my Head of School that if he wanted us to adapt the advancement model, I needed to go to the Advancement Academy."
"They cover all areas of advancement and, while I felt comfortable with development strategy, I needed to get up to speed on admission and marketing communications," Joan said.
The Solution: Engaging in Meaningful Professional Development
"Attending the Academy in 2014 completely changed my career. I took courses in every area of advancement over the five days, and every faculty member was exemplary. I went from feeling skeptical and scared to being much more comfortable. It really gave us a beautiful understanding of how the pieces of advancement and my team could work together."
When Joan returned to campus, she immediately began to implement the action plan she created at the Academy. "Our Director of Admission was also tasked with marketing and communications strategies, spreading her too thin to focus where she excels, which is admission. I told my Head of School that we needed to allow her to focus solely on admission, and move those marketing duties off her plate."
Joan implemented the action plan she created and continued to strengthen the school's strategies for three years. The school wanted to continue to optimize its efforts, so it brought ISM Consultants to campus for a development assessment in January 2018. The Consultants analyzed the school's current strategies and provided guidance and insight for improvement.
"The development assessment provided some 'hard truths' that were a bit easier to swallow because they were presented by third-party experts," said Joan.
"Because recommendations came from ISM, our Head of School saw the need for change."
One of the Consultant's recommendations was for Joan's team to hone their annual fund strategy, so Joan and the school's Assistant Director of Development attended ISM's "Your Annual Fund From A-Z" workshop during Summer Institute 2018.
Joan found the event to be extremely meaningful, thanks to a few things:
Singular focus. Summer Institute attendees spend the entire workshop on one specific topic, ensuring a truly deep understanding of the subject matter.
Trust. Because of its small-group setting, attendees really got to know one another and share their struggles and successes. "We also became really close with our leader, L.J. Mitchell. As both an ISM Consultant and current practicing Director of Development, it was great to be led by someone who is also in the field, just like us."
Hands-on practice. "We did a lot of exercises that helped prepare us for the real thing," Joan said. "For instance, we each worked with an attendee from a different school and interviewed him or her like we would a parent volunteer during the annual fund campaign. We then wrote a sample letter based on that conversation, read them out loud, and provided feedback. It was so helpful."
Right on the tail of Summer Institute, Joan attended the 2018 Advancement Academy with her Director of Alumni Relations.
"The first time I attended the Academy, I was taking on a whole new role with all new responsibilities. This time, I'd been in my role for a few years. We had strategies in place and data in hand—we could really analyze what we're doing well and where we needed to focus next. I was able to spend more time analyzing, reinforcing, and perhaps even expanding my horizons, rather than trying to learn things for the first time." Joan said.
The Benefit: Improved Fundraising Outcomes
When Joan returned to her school, she once again instituted what she learned at Summer Institute and the Advancement Academy. She instituted a new letter-writing campaign for the annual fund, using the techniques she practiced in the workshop.
Volunteers and parents responded extremely well, and it was a resounding success. "Nearly a third of our donors gave more than in the previous year, and collectively gave more than $100,000 over our school's proposed asks," said Joan. "Three quarters of our donors gave at or above what was asked of them, and we attribute that to the personalized letter strategy and individualized asks."
Joan and her team also altered the school's "day of giving" to take place at the end of the annual fund campaign, based on L.J.'s suggestions. While the team raised less overall by hosting the day later in the year, they still had a great response from their community. They were able to raise more than $40,000 in 18 hours from brand-new donors and additional gifts from those who had already given.
Joan is extremely happy with what her team has learned so far, and is very much looking forward to the future. "We will continue to return to ISM's professional development events. A new Head of School started at Wichita Collegiate in July 2019, and we can't wait to see what the future holds."
"ISM's professional development offerings are so thorough and practical, more than any other professional development I've had. Those offerings have contributed so much to our work here at Wichita Collegiate."
Additional ISM resources:
The Source for Private School News Vol. 18 No. 11 School Spotlight: How Saint Mark's High School Grew Its Donors by 10%
The Source for Private School News Vol 17 No. 5 School Spotlight: The Westfield School Experiences 10% Enrollment Growth After a 10-Year Decline
The Source for Private School News Vol. 17 No. 1 School Spotlight: How Prince of Peace Christian School Tripled Its Annual Fund
The Source for Private School News Vol 18 No. 7 School Spotlight: Eastside Christian Shares Why It's "The Greatest School"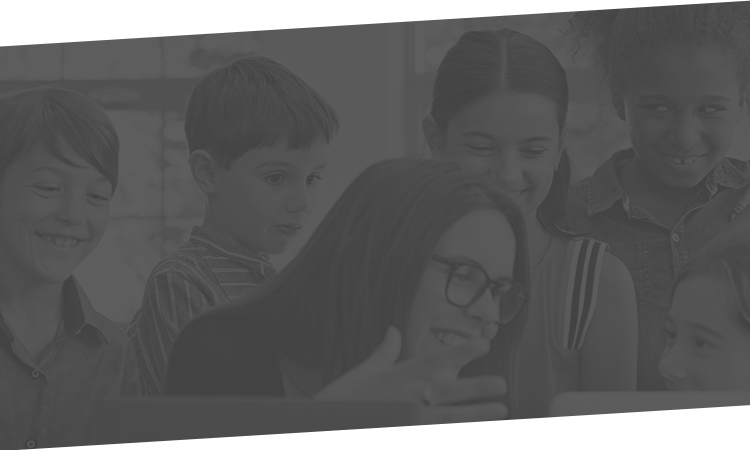 Upcoming Events. Lead with Clarity.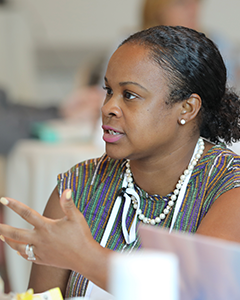 Support Student Success With Faculty Growth and Evaluation Teachers Love!
Status: Confirmed
Register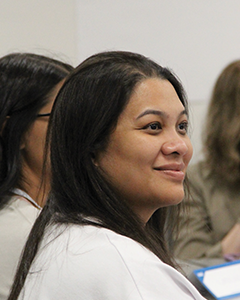 Advancement Academy
Status: Confirmed • Location: Philadelphia, PA
Register