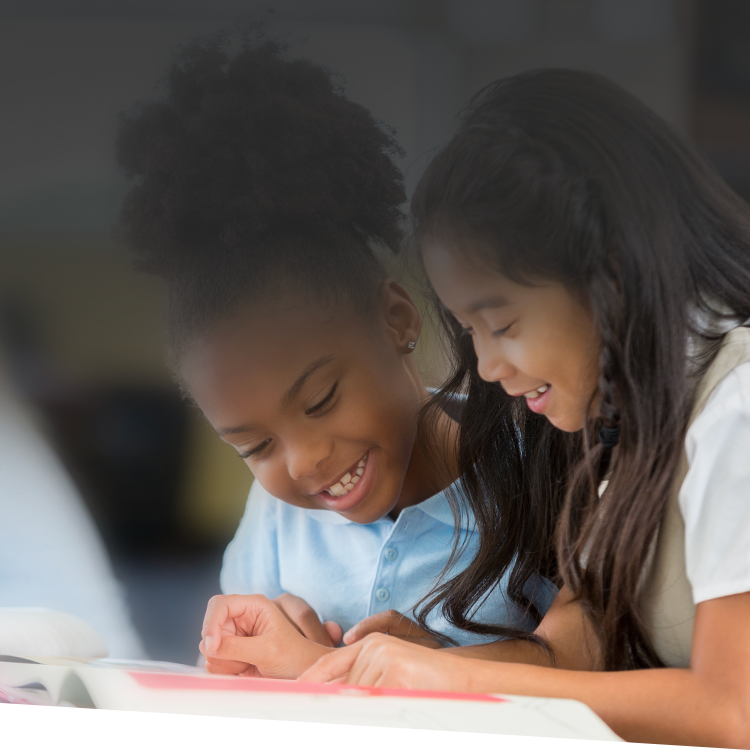 Your schedule, your faculty, your advisory program—these are the extras that make your school unique and competitive.
Your programs set your school apart. Explore how to create and build programs that appeal to families and give them an experience they couldn't have at another private-independent school. 
Your school schedule should be the best fit for your students and faculty while using available time and space. Your advisory program should thrive as it guides students. Your teachers must be adequately supported in their professional growth, while you still adequately assess their performance.
ISM Consultants help you develop your programs and services into true assets that families love.
Discover how ISM can help strengthen your school's academic program strategies.
Schedule Analysis
For the school that wants to ensure its schedule is the best fit for its students, faculty, time, and space.
Making sure your schedule fits your school's mission is one of the most economical and effective ways to improve overall quality. With students at the center, ISM's approach works to eliminate obstacles; make the most of time, space, and personnel; create opportunities to expand programs (for example, advisory and faculty collaboration); and increase student performance, satisfaction, and enthusiasm. An improved schedule can optimally support academics, cocurricular programs, and teachers' planning needs.
Engaging Students in an Extended Period—New Schedule Faculty Training
For the school that wants to help its teachers transition effectively to a new schedule and create engaging, student-centered classes.
Help your teachers lead engaging lessons with cognitive science in mind for long-term retention, critical thinking, and deep understanding. This customizable program supports teachers in imagining how to create expanded opportunities for student-centered learning. While many schools engage this service in combination with a schedule change that includes longer classes, it would benefit any school shifting away from the "sage on the stage" model of teaching.
Advisory Program Development
For the school that wants to create a new advisory program or strengthen its current offerings.
Gain the tools to develop and grow an advisory program that supports your school's mission and values, meets the needs of your middle or upper school students, and capitalizes on your faculty's strengths. This consultation helps you define and clarify the advisory program mission, advisor roles and priorities, and program layout. It also helps you create a customized plan for ongoing advisor professional development and address issues particular to your school.
Comprehensive Growth and Evaluation
For the school that wants to develop a great culture where leaders, faculty, and staff deliver the mission with excellence to ultimately increase student performance, satisfaction, and enthusiasm.
School environments that are growth-focused, student-centered, and mission-based trust in leader, faculty, and staff professionalism to ultimately support a healthy school culture. This service can focus on helping your teachers grow and develop through three key focus areas: onboarding, growth and renewal, and evaluation. This service also includes the option to learn about ISM's growth and evaluation system for the School Head, school administrators, and staff.
I so appreciate ISM's unified, well-reasoned vision for effective school management. I look forward to encouraging more colleagues to use ISM programs—for my colleagues' sake, my own sake, and most of all for the benefit of our students.

Christina McClendon, Library and Technology Department Chair
Harvard-Westlake School, CA
Learn More
To learn more about how our Consulting Services can serve your school, email our Consulting Manager or call 302-656-4944.
Related Publications
Want to read up on ISM's approach to faculty growth and evaluation? See our recommended reading.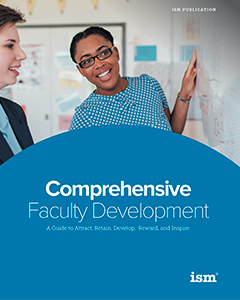 Create a flourishing school culture which encourages teacher growth and innovation, while providing predictability with a faculty evaluation system that holds faculty accountable with clear expectations for performance and professionalism. 
Comprehensive Faculty Development: A Guide to Attract, Retain, Develop, Reward, and Inspire is your road map to separating these processes. Use it to reframe the very structure that surrounds growth and evaluation systems and transform the way your school supports its faculty.
Transform your faculty growth and evaluation process. Encourage growth and simplify evaluation.
Download your first free chapter here: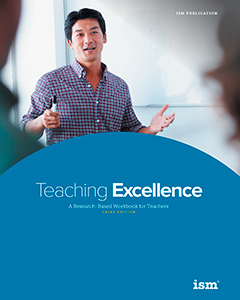 How do school administrators help faculty members develop their skills; teach with excellence; and enhance student performance, satisfaction, and enthusiasm?
This workbook is tailored for teachers looking to further develop their careers and improve their impact on their students. The guidance leads teachers through a self-directed analysis to develop stronger teacher-student, teacher-teacher, and teacher-administrator relationships. The book includes guidance on predictability and supportiveness, teachers as leaders, learned optimism, parenting, revisiting your academic roots, community assessments and responsibility, and much more.
"Predictability and supportiveness"—the paired set of critical classroom conditions and organizational ingredients—have been found in greatest strength in schools where teachers genuinely desire student success and work to elicit that success. This book is geared to help teachers achieve these goals.