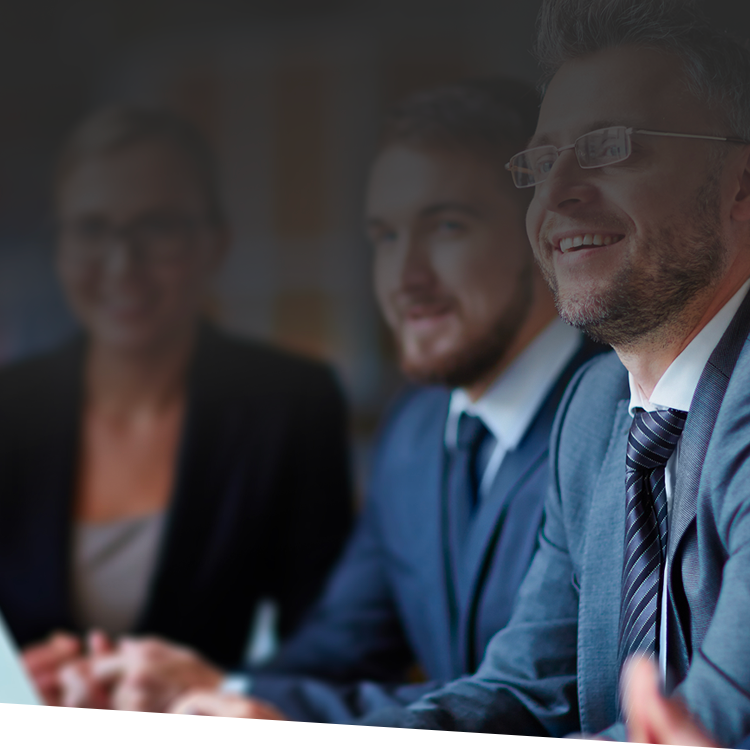 Nonprofit Directors & Officers (D&O) Including EPLI Coverage for Schools*,
provides broad coverage for the entity and Directors, Officers, Trustees, employees, and volunteers.
Nonprofit Schools, regardless of their size and the nature of their business, generally have limited resources to financially protect their Directors, Officers, and employees from potential litigation settlements that may be costly. The personal assets of the Directors, Officers, and employees, along with those of the school, can be at risk. Our policy is specially designed to offer expanded protection for the everchanging needs of nonprofit schools, and includes liability coverage for Directors & Officers, as well as Employment Practices and the Educational Practices Wrongful Act Coverage.
Broad Definition of Insured: Includes coverage for the School; all past, present, and future Directors, Trustees, Officers, Employees, Volunteers, Staff members, Student and Substitute teachers; Executive Board Members, Committee Members, and Leased employees. Spousal and Domestic Partner Coverage.
Broad Definition of Employment Practices Wrongful Acts: Includes wrongful termination, harassment, discrimination, misrepresentation, failure to promote or employ, wrongful discipline, deprivation of career opportunities, failure to grant tenure, negligent evaluation, retaliation, mental anguish, emotional distress, invasion of privacy, libel and slander.
Broad Definition of Educational Practices Wrongful Acts: (Created for Schools) Includes coverage for claims arising out of Suspension or Discipline; Teaching or Instruction; Counseling or Guidance; Grading; Placement, Admission Decisions; Scholarships; Stipend and Award Grants.
Broad Definition of Claims: Includes written demands and administrative proceedings which can be Monetary and Non-monetary Relief. Our Definition also includes Arbitration Proceeding (excludes collective bargaining disputes). Form also includes Front/Back Pay Pre/Post Judgment Interest.
Full Prior Acts Coverage: Full prior acts coverage for any unknown circumstances. Our form does not have a retroactive date—it carries a prior/pending date.
Claims Made Policy: The policy is written on a duty to defend basis, which means company attorneys will be appointed by the carrier to defend the Insured in event of a claim.
Costs of Defense Provided in Addition to the Limit of Liability: Cost of defense is provided in addition to the limit of liability. The Insurer assumes the duty to defend the claim; the expenses will not diminish the limit of liability. (In some cases, the retention may apply.)
Cost of Defense for Hour/Wage Claims: A $150,000 sublimit is provided for defense costs only to defend the wage and hourly claims. This is built into the wording of our form.
Discovery or Extended Reporting Period: Choice of one-, two-, or three- Year Option built into the wording.
Outside Directorship Coverage: Included in the wording to cover non-profit 501© three organizations for the Directors that are on multiple boards.
D&O/ EPL Risk Management Program: Available through the outside Law Firm of Jackson Lewis which includes a toll-free hotline for all your Directors and Officers/Employment Practices Liability basic legal questions.
Enhancements available for an additional premium: Fiduciary Coverage for a separate $1,000,000 limit with a $1,000 retention available; Workplace Violence Coverage with a $100,000 sublimit; Internet, Security and Privacy with a sublimit of a $1,000,000 shared limit that also has a $25,000 sublimit for the crisis fund built into it; Sexual Misconduct coverage for Defense Costs only with a sublimit of $150,000—a questionnaire is required to be completed, reviewed and accepted prior to approving this coverage.
Third Party Coverage: Coverage that would cover a third-party sexual harassment type claim, in addition to third-party discrimination claims.
Download coverage details for schools in New York and Alaska.
Optional coverages that can be added:
This endorsement provides a sublimit limited to reimbursement of Costs of Defense. The Sexual Misconduct Costs of Defense Endorsement does not include any duty to indemnify loss arising out of an incident of sexual misconduct.
The Sexual Misconduct questionnaire must be completed, reviewed, and approved before a premium will be provided and this coverage can be bound.
A maximum $150,000 sublimit pays for Defense Costs only.
Separate application needed and the IRS5500's
Choice of a shared or separate limit
Has a $100,000 sublimit
Endorsement covers loss for the following:

Business Interruption Expense

Public Image Restoration Expense
Security and Well Being Expense
Workplace Violence Expense
Has a $1,000,000 shared limit
Internet activity shall mean any display, transmission, dissemination, or other use of matter on an internet site
*Coverage, offered through an A+ rated carrier, is for private-independent schools and is not available for public schools. Not all coverage is available in all states. We do not offer Property/Casualty Liability or CGL Insurance.
To learn more about how our Insurance Benefits can serve your organization, e-mail Andy Bobich, Specialty Liability Programs Manager, or call 302-656-4944 (ext. 361).